Draft Countdown – #2 – Dylan Guenther
Photo credit:Oilkings.ca
While there have been some amazing players to come out of every league, you'd be hard-pressed to find a major junior league that's produced more talent than the W. Western Hockey League (WHL) fans have got to enjoy players like Joe Sakic, Mike Modano, Cam Neely, Carey Price, and former Red Wing Brad McCrimmon. The rise of players opting to go overseas or to the College ranks has diminished some of the talent, but there are still some studs coming out of this hard-nosed league. The draft board predictions anticipate three WHLers to go in the top-15 of this year's NHL Entry Draft. Cole Sillinger, Carson Lambos, and a player that has a good chance of landing in Motor City – Dylan Guenther. And just like we've done in our previous Draft Countdown editions, let's get to know the fella before he lands in town.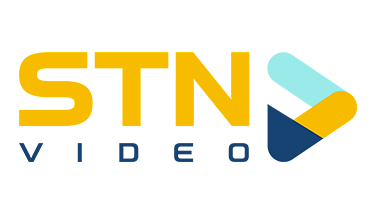 Draft Countdown – #2 – Dylan Guenther
D.O.B – April 10, 2003
Nationality – Canada
Draft Eligibility – 2021
Height – 6'1
Weight – 170 lbs
Position – Wing
Handedness – Right
Guenther is an Edmonton native who made the difficult decision to lace up for his home team. On the surface, it seems like a no-brainer to want to play in front of your home crowd, but anyone that's watched an Edmonton game knows playing in the Capital of Alberta can have its challenges. However, the hometown kid managed to tally 83 points in 70 games in two seasons riddled with COVID-19, and just like you and I, he dealt with the adversity to the virus the best he could. Guenther's dedication to training was rewarded with 4 goals, 3 assists, and an impressive +7 plus/minus en route to winning the Gold medal in this year's U-18 World Championship.
The young forward is an elite scorer with an impressive hockey IQ. Maybe that's why the game looks so easy to him, almost effortless. Guenther has shown time and time again that he can consistently make the best available play. Whether it's a well-timed pass, banging home one of his patented one-timers, or just changing directions to clear a lane for a streaking teammate, Guenther is a threat on every shift. That's why Guenther's nasty shot, great passing, and deceiving speed should be welcomed by every fan in Detroit.
To be honest, Guenther doesn't have many weaknesses, but he is human after all, so some faults are inevitable. The fact that he is only 180 lbs makes him susceptible to getting bullied by bigger defenders, and we all know that's not going to make the jump to the NHL any easier. Having said that, bulking up isn't always the right solution, there are other options. Guenther has great food speed and if he can make it even faster, he could be a threat to blow by any big boy in the NHL. Guenther will also need to address some defensive lapses, but I would expect that whatever team drafts him will expect him to light-the-lamp more than block shots.
Overall, if the former Oil King can target his weaknesses while simultaneously honing his shot, intelligence, and passing game, the potential to become one of the aforementioned WHL stars is certainly there. I hope the Wings take a good hard look at Guenther because he is a talented winger that many are calling the best shooter in the draft. Pair him up with a strong two-way center and you could have an onslaught of goals for Detroit's foreseeable future. Either way, I wish the Edmonton native the best, and any team that lands the sniper will see their investment pay immediate dividends.
One more profile is coming, don't miss it! Until then check out the breakdown of some other young prospects.