Draft Countdown – #5 – Simon Edvinsson
Photo credit:NHL.com
As July 23rd approaches, we continue our breakdown of some potential Wings picks. While COVID-19 has been tough for everyone, it's been especially tough for scouting staff members. Shortened seasons have meant less exposure to potential prospects, and combined with the lack of travel, this year's draft order is wide open. As mentioned before, only Owen Power has consistently stayed atop the draft rankings. But other than the big defensemen from Michigan, the majority of players have gone up and down on potential draft boards. And to be blunt, I love it! It's more fun when the top-10 picks aren't locked in. I would compare it to a fantasy draft where you have that one friend that just loves to be different, it's more exciting that way. With two picks in the top-25, Steve Yzerman certainly has a busy month ahead of him, and Wings fans are banking that the adage, 
Good things come to those that wait
 comes to fruition because their patience with the rebuild is certainly wearing thin.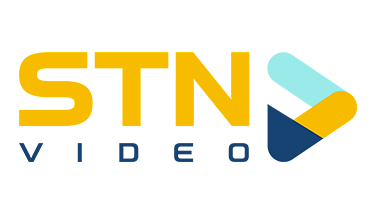 Draft Countdown – #5 – Simon Edvinsson
D.O.B – February 5, 2003
Nationality – Sweden
Draft Eligibility – 2021
Height – 6'4
Weight –198 lbs
Position – Defense
Handedness – Left
Nicklas Lidström, Niklas Kronwall…Simon Edvinsson?? Okay, it might be a little bit of a reach to immediately toss the youngster from Onsala amongst Detroit's legendary Swedish defensemen. But the sky's the limit for this kid. Standing 6'4" and 198 lbs, means he should be able to handle the physicality of the NHL, yet it's his skating ability that is impressing scouts. He has quick acceleration, and his stride is smooth and powerful. These attributes have made his transition game something truly special. And considering the game isn't getting any slower, this makes Edvinsson an attractive cornerstone for a franchise. However, it should be noted that while the young Swede wasn't selected for the national World Junior team, he racked up a goal and assist in the Under-18 Championships and helped the Scandinavian giants take home a Bronze medal.
The former TV-Pucken Best Defenseman winner has been on scouts' radars since he was 14-years old. His aforementioned skating ability and passing skills are certainly his bread-and-butter, but if he wants to elevate himself to becoming an elite NHL defenseman, the youngster needs to work on his shot. The lack of power on both his wrist shot and slapshot has severely limited his offensive output. It's not just about the velocity, when teams are forced to respect a D-man's shot, it opens up valuable lanes for himself and his teammates. Luckily, he's only 18, and while he may never fire shots in like Al MacInnis, Shea Weber, or Zdeno Chara, this is certainly a weakness that can be targeted with practice, weight training, and good coaching.
This draft is loaded with talented defensemen and the Wings need some help on the backend. They have relied on stopgaps for far too long, and if they can develop a top-pairing talent from within, it affords them the flexibility to address other positions. Personally, I like this kid. He has size, strength, great defensive IQ, and isn't some stay-at-home defensemen. His ability to skate past forwards with impressive passing skills could help the Wings address their scoring woes, while simultaneously helping keep the puck out of their own end. I'm excited to see what Stevie Y does if the stud that looks like Thor is available when he steps up to the podium on July 23rd. Time will tell, but if he does elect to select the Frölunda HC product, nobody can deny that Swedish defensemen tend to look damn good in red and white.