Draft Countdown – #8 – Chaz Lucius
Photo credit:NHL.com
You have to be good to pull off the name Chaz, and this man definitely is. Lucius honed his skills at Gentry Academy, a school that was founded by his parents to help Chaz's as well as his brother Cruz's development. Hockey is clearly in this family's blood, and come draft day, a lifelong dream could finally be realized. The 17-year old from Grant, Minnesota has one of the hardest shots in the draft, and his banger is why he was able to rack up 13 goals in only 12 games with the U.S. National Development Team last season. The U.S. program has been churning out talented players in recent years, and all signs are pointing to Lucius continuing the trend. While the Minnesota native has already committed to playing for the University of Minnesota next season, the Wings could look to invest in a player with tremendous upside.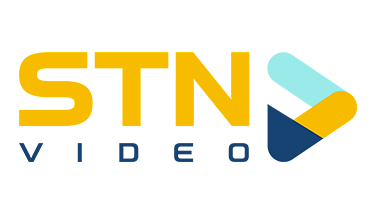 Draft Countdown – #8 – Chaz Lucius
D.O.B – May 2, 2003
Nationality – American
Draft Eligibility – 2021
Height –6'0
Weight –172 lbs
Position – Center
Handedness – Right
Just like any prospect, there are certainly flaws in Lucius' game, but none of them are on the offensive end. This boy can light the 🚨. Armed with a vicious wrist shot, a quick release, and an impressive hockey IQ, he is a threat anywhere on the ice. What makes Lucius stand out though is that he doesn't just try to do it from the outside, he's willing to get in the trenches if it can help get his team on the scoreboard. The flaw in Lucius' game is his skating ability. Granted he's only 17, so it's to be expected that he will lack the explosiveness and stride strength to keep up with full-grown men in the NHL. Luckily, he is only 17, which means he has time to get in the gym and implement specialized off-ice training to address these issues. In the defensive zone, Lucius can more than hold his own. Great anticipation, strong backchecking skills, and tape-to-tape breakout passes, combined with his offensive prowess give him the tools to become a player all NHL teams desire, a true 200-foot player.
Considering his knee injury last season and his commitment to playing for the Golden Gophers, teams sitting top-10 could be hesitant to draft Lucius. But as they say, no risk, no reward. And Wings fans know Yzerman isn't afraid to take a risk now and again. Will Lucius be worth it? He certainly has the fundamentals, and if he commits to improving his speed and strength, the pride of Minnesota could be a force to be reckoned with. Besides, I think he'd look damn good with the winged wheel on his chest.
And tune in next time for another breakdown of a potential future Detroit stud.