Draft Countdown – #9 – Jesper Wallstedt
Photo credit:NHL.com
Carey Price, Marc-Andre Fleury, Andrei Vasilevsky, and Semyon Varlamov are all familiar names for hockey fans because they know you need a good goalie if you ever want to go deep. This is exactly why today's prospect should be intriguing for Wings' fans. The Swedish youngster is a talent with a tremendous upside, and let's be honest, the Wings need help in the crease. I don't mean any disrespect to Thomas Greiss and Jonathan Bernier, but they are only a temporary fix to a problem that has been plaguing the Wings for far too long. Whether Jesper Wallstedt is the solution remains to be seen. Luckily, that's the fun about predicting draft picks. We may be wrong more often than not, but the one time you're right, it feels so damn good.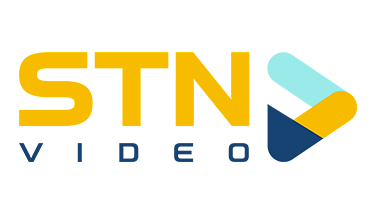 Draft Countdown – #9 – Jesper Wallstedt – Goaltender – Lulea HF
D.O.B – November 14, 2002
Nationality – Sweden
Draft Eligibility – 2021
Height –6'3
Weight –214 lbs
Position – Goaltender
Catches – Left
There is speculation that Wallstedt could do what no other goalie has done since the aforementioned Carey Price. Go top 10 overall. Will he be worth it? Time will tell. Unfortunately, the Wings are more in the position of a beggar than chooser, which makes the Swede a possible selection with the sixth overall pick. The Västerås native has a great glove and boasted a 2.23 goals-against average in 22 games with Lulea HF in the SHL. And while he may only be 18, there's no doubt that this "kid" has a future in the NHL.
Anyone that's had to fill in between-the-pipes knows that playing goalie isn't an easy task. This makes drafting a great one just as difficult. The special thing about Wallstedt is that he plays a hybrid athletic/butterfly style that is complemented by a pro-level ability to play the puck. The game is faster than it's ever been, and having a goalie that can quickly squash the dump-and-chase would be a welcomed addition to any club. Expectations should be tapered because of his age, but an investment in Wallstedt would be a calculated risk. And while there may be talented forwards available ahead of the young Swede come draft day, Terry Sawchuk and Chris Osgood panned out, the Swedish prince could very well follow suit.
We have seen time and time again that the WHL, QMJHL, AHL, SHL, and believe it or not, beer leagues aren't the NHL. This means taking any statistic with a grain of salt. But that doesn't mean a .908 save percentage and two shutouts in 22 games is something to scoff at. The Wings need a goalie for the future and while we can't discredit Jan Bednar, Filip Larsson, Keith Petruzzelli, it's never a bad thing to have an extra bullet in the chamber. Detroit needs a long-term solution to their goaltending woes and Wallstedt is a big boy who just so happens to fit the trend of the modern-day NHL. Will Yzerman invest the Wings' sixth pick on a fairly unproven player from Sweden? Your guess is as good as mine. Guess you, I, and Wallstedt will have to wait until July 23rd to find out.
Tune in next week for another potential prospect profile. One of these boys is going to be in Hockeytown, might as well get to know them before they land at Detroit Metropolitan.