Why Detroit Red Wings defenceman Moritz Seider should win the Calder Trophy
Photo credit:Jean-Yves Ahern-USA TODAY Sports
It is clear to all Red Wings fans that Moritz Seider should win the Calder Trophy as the NHL's top rookie, but some people believe Michael Bunting or Trevor Zegras could earn the accolade.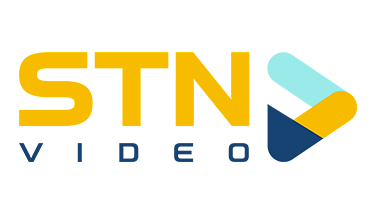 There were several rookies that made significant contributions to their respective teams in 2021-22, including fellow Red Wing Lucas Raymond. Despite this, Moritz Seider was by far the most impressive. While Bunting and Zegras both had phenomenal freshman seasons, it's Seider's importance to the Red Wings that puts him well above his competitors.
Seider finished fourth in rookie scoring with 50 points, (18 more than the next rookie defender, Jamie Drysdale). He is also one of just three rookies to play in all 82 games and he averaged the most ice time out of all rookies and Red Wings at just over 23 minutes.
In comparison, Bunting finished the season with 63 points in 79 games and Zegras had 61 points in 75 games. Both are fantastic totals for an NHL rookie but given they are top six forwards; it shouldn't place them above Seider.
Another thing to consider is who each candidate played with. According to MoneyPuck, Seider played most of his minutes with Danny Dekeyser at over 675. His next closest partner was Jordan Oesterle with 307. Unfortunately for Seider and Red Wings fans, these players are fringe NHLers at best.
Out of the 29 skaters who played for the Red Wings this season, Evolving-Hockey ranked Dekeyser's WAR dead last at -1.7 (the third worst total in the entire league). Oesterle was 22nd with -0.3 yet, Seider tied for first on the team with 2.4.
Bunting however, had substantially more help from his teammates. MoneyPuck has Bunting's most common linemates as Auston Matthews and Mitch Marner. This line played over 554 minutes together. Matthews and Marner combined for 203 points this season.
Trevor Zegras primarily played on a line with Rickard Rackell and Sonny Milano. They are not Matthews or Marner but had much better seasons than Dekeyser or Oesterle. According to Evolving-Hockey they both recorded a WAR of 1.3.
To look at this year's race in a historical context, 2015 provides a solid example. In 2015, Aaron Ekblad won the award receiving 71 first place votes. Mark Stone was second with 47 and Johnny Gaudreau was third with 33.
Stone and Gaudreau outscored Ekblad by a larger margin then Bunting and Zegras did Seider. Stone and Gaudreau each had 64 points, while Ekblad scored 39. Much like this season, Stone and Gaudreau also played on stronger teams than Ekblad and are both forwards.
Based on the first-place vote totals in 2015, it could be said that age plays a factor in voting. Stone and Gaudreau were 22 and 21 when the season began. Ekblad was just 18. This year Seider and Zegras were both 20, Bunting was 26.
Given the makeup of each of Seider, Bunting and Zegras' teams it's evident that Seider was the most valuable. While Bunting and Zegras outperformed Seider in terms of point totals, they did it with help of their teammates. Seider did it despite his. If Seider is not awarded the Calder Trophy, it will be a massive overlook by the NHL voters.
---
---
Looking to up your fantasy hockey game? DailyFaceoff has the tools you need for both daily and season-long fantasy leagues, including a lineup optimizer, daily projections, and a whole lot more. 
Sign up for the DailyFaceoff tools here.