Draft Countdown – #6 – Matthew Beniers
Photo credit:NHL.com
The Wings are going to have their pick of the litter if they intend to select a University of Michigan alumnus. Three of the top-10 picks were Wolverines and if any of them land in Hockeytown, their impact will be instantaneous. Today, we do a deep dive into Matthew Beniers. The 18-year-old averaged a point per game in the Big-10 with 10 goals and 14 assists during the 2020-21 season. But the most impressive stat line was he boasted a +21 plus/minus and never stepped foot in the penalty box. Beniers has poise, maturity, and to do a cross-sports comparison, he reminds me of Tim Duncan. The Hingham, Massachusetts native has solid fundamentals and is the furthest thing from flamboyant. If you're expecting a forward that is going to have fans flocking to the souvenir store for his jersey, or a guy that's going to be dominating the local headlines, Beniers isn't your guy. But if Steve Yzerman is looking for a mature young man that does his job on both ends of the ice without any coaching, Wings fans could see Beniers donning the red and white next season.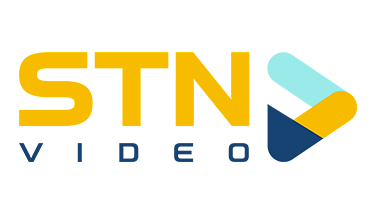 Draft Countdown – #6 – Matthew Beniers
D.O.B – November 5, 2002
Nationality – American
Draft Eligibility – 2021
Height –6'1
Weight –174 lbs
Position – Center
Handedness – Left
Experts are referring to Beniers as the 
safe pick
 in this year's draft. Well, I don't know about you, but considering that we've dealt with a year and a half of COVID-19, maybe the safe pick isn't so bad. The only real knock on Beniers is that he's only 6'1" and 174 lbs, which means he might have some trouble battling down-low with some of the bigger boys in the league. The fortunate thing for the Michigan alumnus is that while he may not have the biggest body, he has a massive brain. Whether it's drawing in attackers or exploiting shooting/passing lanes, Beniers always makes the best decision. This decision-making is complimented by great stickhandling skills and a 5-on-5 transition rate that lands him amongst the top of the College ranks. 
The odd stat that is difficult to quantify for Beniers is the sense of calmness he brings. As a fan, you're not worried when he's on the ice, you know he's going to do his job. And let's be honest, it's been a while since Wings fans have been able to watch their squad without anxiety. Beniers would bring a much-needed zen vibe to Little Caesars Arena, and while the scouts are drawing comparisons to Jonathan Toews, I'd taper those expectations. Beniers has a solid two-way game and a tremendous hockey IQ, but comparing him to 
Captain Serious
adds undue pressure to a player that is trying to carve out an NHL career. The U.S. National is his own player…and guess what? That's okay! If Beniers wants to be successful, he needs to block out the comparisons by bolstering his strengths, targeting his weaknesses, and remembering that the past is the past, and he's the future.   
Off-ice training will be the best tool at Beniers disposal. The youngster knows the game and while his decision-making is more than impressive, if he wants his game to immediately transition to the NHL, he's going to need to put on some muscle. I'm not suggesting that he needs to become Magnús Ver Magnússon to achieve success in the greatest league in the world. However, Beniers' fearlessness in front of the net will only be bolstered by a little more meat on his bones. Luckily, there aren't many holes in Beniers' game, and Detroit should be targeting the centerman if he's available. The patience of Wings fans is wearing thin and the rebuild may have been necessary, but if you can expedite the process, I think you'd be hard-pressed to find a fan that wouldn't be all for it.
Tune in next time for another potential Wings legend, but until then – Check out the other potential picks: