Draft Countdown – #4 – William Eklund
Photo credit:NHL.com
We are in the middle of the Stanley Cup Finals, and the fact that Wings fans are more concerned with July 23rd is far from ideal. Critiquing, analyzing, and hypothesizing about potential prospects can be fun, but it ain't the playoffs. It's been 5 years since Detroit was in the playoffs, and 13 years since their last Stanley Cup win, so the Wings' brass know they need to make a splash soon if they want to keep the fans of Hockeytown believing in the rebuild. Luckily for them, this year's draft offers several intriguing prospects. Will some of them end up being busts? Unfortunately, yes. But if Yzerman can make the right picks at 6th and 22nd, Detroit could lock down their 65th playoff appearance sooner than later.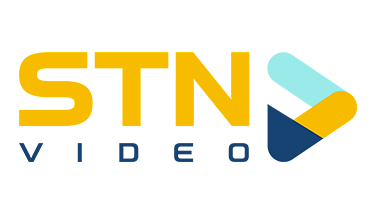 Draft Countdown – #4 – William Eklund
D.O.B – October 12, 2002
Nationality – Sweden
Draft Eligibility – 2021
Height – 5'10
Weight –172 bs
Position – Left Wing/Center
Handedness – Left
As discussed in previous editions, there are some defensive studs in this draft. But let's not overlook some of the talented snipers lurking in the top-10, and William Eklund certainly falls into this category. The Haninge native has been plying his trade with Djurgardens in the SHL for the past two seasons, and had he not tested positive for COVID-19, he would have been a welcomed addition to Sweden's World Junior Team. The 18-year old tallied 11 goals and 12 assists in 40 games last season. At first glance, that may not be overly impressive, but Eklund wasn't playing against college players or career minor-league players. He was doing it against former NHLers and top-level international players. This proves that what Eklund lacks in size, he makes up for with skill and intelligence. Whether it's his decision-making, positioning, or capitalizing on opportunities, scouts have been boasting all year that the young Swede has the draft's highest hockey IQ. This will certainly draw Yzerman's eye because he knows you can always improve skating, shooting, and strength, but what's between the ears isn't going anywhere.
The youngster may not be the second coming of Peter Forsberg, Daniel, or Henrik Sedin, but those are the only other Swedes that averaged a comparable points-per-game average before heading to the NHL Draft. This is what makes Eklund so intriguing. Clearly, he's talented, and if he can improve his acceleration while continuing to hone his offensive skills, there are a lot of teams that could be regretting not drafting the best international player available on July 23rd. In fact, on paper, he's a no-brainer top-5 pick. So why will teams be hesitant? Well, my only guess would be that he's not flashy. Eklund gets in the dirty areas and helps his team with deflections, tap-ins, and high-percentage shots. It's not sexy, but fortunately for Wings fans, Yzerman knows this isn't a beauty contest, and if he doesn't, Joel Eriksson Ek falling to 20th in the 2015 Draft should serve as a subtle reminder of that fact.
I doubt it was an accident that Eklund ended up playing for the same SHL club that his father was a legend for. He wanted to follow in his father's footsteps, but while his dad had a storied SHL career, the son is destined for more. Eklund has an established 200-foot game, a proven scoring touch, and the hockey pedigree that will surely punch his ticket to a successful NHL career. Whether he racks up 50-point seasons and centers a team's top-line for a decade remains to be seen, but in honor of
 The Many Saints Of Newark 
coming out this fall, when it comes to William Eklund, I hope Yzerman heeds the words of Tony Soprano –  
No Risk, No Reward. 
And personally, I think bringing the young Swede to Motor City would be a risk worth taking.
Tune in next time as we dive deeper into the top-5 picks. Let us know who you'd like to see Yzerman select on July 23rd, but until then, check out the other prospects' breakdowns.