Draft Countdown – #3 – Kent Johnson
Photo credit:NHL.com
As we enter the final leg of our draft prospect breakdowns, I think it's important to remember that in the end, these are all just kids trying to make their dreams come true. While it's fun to play armchair GM, we can't lose sight of whatever impact they make for the Wings or any other NHL team, these are 31 of the best talents in a sport that has millions of kids playing it. Let's not forget to celebrate those accomplishments. However, the thing that makes it so hard, is that after being forced to watch another Stanley Cup Finals sans-Detroit, I am getting antsy for July 23rd. Fortunately, the future for Hockeytown is getting brighter every year, and as the saying goes,
You Have To Trust The Process. 
And I can't think of a better GM to have to step up to the podium for the 6th and 22nd pick in this year's NHL Entry Draft.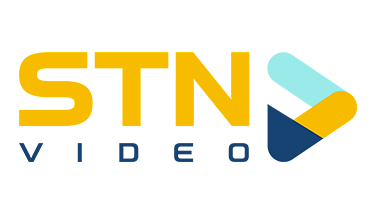 Draft Countdown – #3 – Kent Johnson
D.O.B – October 19, 2002
Nationality – Canada
Draft Eligibility – 2021
Height – 6'1
Weight – 165 lbs
Position – Center/Left Wing
Handedness – Left
The lack of Canadian talent in this year's draft has been surprising. But I guess it's safe to say the world has finally caught up with the Great White North and their hockey domination. In regards to our #3 prospect, Kent Johnson tore up the British Columbia Hockey League for two seasons with the Trail Smoke Eaters by tallying 61 goals and 86 assists before making the move to playing for the stacked University of Michigan. Johnson has certainly been benefiting from playing alongside fellow prospect Matthew Beniers and having the presumptive number-one pick Owen Power guarding his back sure as hell didn't hurt. Having said that, just because Johnson is surrounded by talent doesn't mean he hasn't been able to handle his own.
In regards to the North Vancouver's native strengths, he certainly has some of the silkiest mitts in the draft. Johnson would likely be classified as a playmaker rather than a pure-scorer because he loves having the puck on his stick looking for teammates as he attacks into the offensive zone. Whether it's passing through traffic, quickly firing an outlet pass, or immediately getting the puck off the wall, Johnson is damn good at it. The dangerous line the Michigan Wolverine has to walk is that he has been criticized for passing up a high percentage shot for a lower odds pass. This isn't a knock on his hockey IQ because there's no denying he has good hockey sense, it can just be frustrating for fans when a player opts out of a good goal-scoring opportunity. But like all the other prospects, he's young, and with good coaching helping to break down video of his games, he can certainly improve on that decision-making.
As we've likely heard all of our grandmas say once or twice, 
Eat! Eat! You don't have enough meat on your bones! 
And Kent Johnson is just like the rest of us. The young forward is 6'1" but only 165 lbs, so this is something he will need to address during the off-seasons. This isn't to say that he's being bullied off the puck, his craftiness and aforementioned silky mitts help hide his lack of strength, but the BCHL and NCAA aren't the NHL. This means he may initially have to deal with a steep learning curve as he makes the jump to the best league in the world. The young forward has drawn comparisons to the likes of Mitch Marner and while the Leafs' winger struggled in last year's playoffs, there's no denying his team is better off with him than without. Personally, I really like Johnson's game and if the Wings end up drafting the Michigan alumnus, he could add some much-needed playmaking to a forward group that has struggled to light-the-lamp. 
Tune in July 23rd to see who Stevie Y and the Wings brass opt to add to their collection of prospects. Will any of them make the immediate jump to the NHL? Considering Detroit's history of developing their prospects before tossing them into the deep end, I would err on the side of caution. But there are certainly a lot of roster spots up for grabs, so we'll just have to wait and see if one of them has what it takes to buck the trend.
Until we break down the final two prospects, please check out the previous breakdowns –