Nielsen, Filppula headline group of 12 ex-Red Wings at Beijing Olympics
Photo credit:Jerome Miron-USA TODAY Sports
The men's ice hockey tournament at the Beijing 2022 Winter Olympics is officially underway.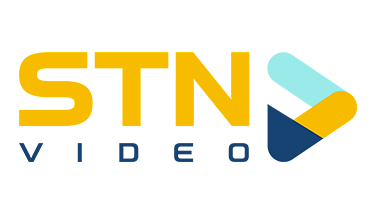 The action started at 3:40 a.m. ET on Wednesday (4:40 p.m. in Beijing), with Teams Switzerland and the Russian Olympic Committee (ROC) facing off at the National Indoor Stadium. Teams Czechia and Denmark followed at 8:10 a.m. ET (9:10 p.m. in Beijing).
While no active Detroit Red Wings players — or
any National Hockey League players
, for that matter — are currently in Beijing, the Red Wings will still be represented by a dozen alumni at the 2022 Olympics.
No ex-Red Wings managed to crack the rosters for Germany, Switzerland, Latvia, or the ROC. At least one member of each of the other eight participating teams previously suited up for the Red Wings.
Let's take a country-by-country look at the former Red Wings taking part in the Beijing Olympics, starting with Team USA.
Former Detroit Red Wings forward @Justin Abdelkader (8), pictured during the 2019–20 season. Photo credit: Rick Osentoski-USA TODAY Sports.
United States
After making a short-lived comeback bid with the Grand Rapids Griffins in January,
Justin Abdelkader 
is set to participate in his first Olympic hockey tournament
as an alternate
for Team USA.
The 34-year-old winger is no stranger to international competition. Most notably, he was
controversially
selected to the American team for the 2016 World Cup of Hockey over the likes of @Phil Kessel, @Bobby Ryan, and @David Backes. (Abdelkader scored a goal in three games, while Team USA finished seventh in the eight-team tournament).
Abdelkader is also a World Championship veteran, having represented the States in 2012, 2014, and 2021 (capturing a bronze medal at the most recent competition). In 739 career regular-season games with the Red Wings between 2007–08 and 2019–20, Abdelkader amassed 106 goals and 252 points; he was also a key role player in Detroit's run to the 2009 Stanley Cup Final.
Team USA will open its 2022 Olympic slate with a game against Team China on Feb. 10 (8:10 a.m. ET, 9:10 p.m. in Beijing).
Canada
Neither Landon Ferraro nor Ben Street managed to have Red Wings tenures nearly as illustrious as Abdelkader's, although both have been able to carve out impressive careers for themselves in various lower-level leagues.
Ferraro, 30, was a second-round pick of the Red Wings back in 2009 who ended up playing 24 games with the team over parts of three seasons. He appeared in 68 NHL games with the Wings and Boston Bruins in 2015–16 but only played 10 more after that season, eventually leaving North America in 2019 to star for the Berlin Polar Bears and Cologne Sharks in Germany.
Street, 34, is a classic journeyman who managed to put together 11 professional seasons in North America (playing NHL games in seven of them) before joining German club Munich EHC starting in 2021–22. He appeared in six games with the Red Wings during the 2016–17 season, picking up an assist.
Wukesong Sports Center will be the site for Team Canada's opening game of the 2022 Olympics. They'll take on Team Germany on Feb. 10 (8:10 a.m. ET, 9:10 p.m. in Beijing).
Finland
Two-time Red Wings forward
Valtteri Filppula 
served as Finland's
flag bearer
at the opening ceremony last week. He'll also captain Finland's national hockey team at the 2022 Olympics, his second as a player.
Filppula appeared in 1,056 regular-season games (including 591 with the Red Wings) during his NHL career. He was a regular contributor on the Red Wings' 2008 Stanley Cup team and scored 16 points in 23 games as they returned to the final in 2009.
The following year, Filppula represented Finland at the 2010 Olympics in Vancouver. He scored three goals in six games en route to capturing a bronze medal. (Filppula also played at the 2012 and 2017 World Championships and the 2016 World Cup of Hockey).
Filppula and the Finns will make their 2022 Olympic debut against Team Slovakia on Feb. 10 (3:40 a.m. ET, 4:40 p.m. in Beijing).
Sweden
What a surprise: Team Sweden has the most Red Wings alumni of any national side at the 2022 Olympics.
Remember Jacob de la Rose? The 26-year-old forward played in parts of two seasons with the Red Wings after being claimed off waivers from the Montreal Canadiens early in the 2018–19 campaign.
During the 2019–20 season, new Detroit general manager Steve Yzerman managed to flip de la Rose to the St. Louis Blues for @Robby Fabbri. de la Rose scored four goals and 13 points in 76 games with the Red Wings; Fabbri already has 71 points in 127 games since the trade. Solid!
Mathias Brome, 28, played for the Red Wings even more recently than de la Rose, suiting up for 26 games with the team in 2020–21. Detroit signed the forward as a UFA from the Swedish Hockey League prior to that season but he struggled to produce in the NHL, scoring just two points in his entire tenure before returning to Europe in 2021–22.
Finally, former Red Wings forward Johan Garpenlov will serve as Team Sweden's head coach at the 2022 Olympics. Garpenlov played in the NHL from 1990 to 2000, spending parts of his first two seasons with the Red Wings before being dealt to the San Jose Sharks late in the 1991–92 campaign.
Garpenlov, now 53, starred for the Sharks and Florida Panthers for the rest of the decade, helping the Panthers reach the 1996 Stanley Cup Final along the way. He returned to Sweden in 2000 following a brief stint with the expansion Atlanta Thrashers.
Team Sweden's first game of the 2022 Olympics will take place on Feb. 9 or 10, depending on where you live. They're scheduled to drop the puck against Latvia at 11:10 p.m. Detroit time on Feb. 9 (equivalent to 12:10 p.m. on Feb. 10 in Beijing).
Former Detroit Red Wings forwards @Tomas Jurco (92) and @Jacob de la Rose (61), pictured during the 2019–20 season. Photo credit: Perry Nelson-USA TODAY Sports.
Slovakia
Big winger Tomas Jurco showed a lot of promise early in his Red Wings tenure. Selected in the second round of the 2011 NHL Draft, Jurco immediately emerged as a star in the AHL after turning pro and debuted with eight goals and 15 points in 36 games with Detroit in 2013–14. (That same year, he was named to Team Slovakia for the Sochi Olympics).
Unfortunately, Jurco's career failed to take off after that. He scored just three goals in 63 games with the Red Wings in 2014–15 and was ultimately traded to Chicago at the 2017 trade deadline after playing 16 scoreless games with Detroit in 2016–17.
Jurco made brief appearances with the Hawks, Edmonton Oilers, and Vegas Golden Knights before leaving North America for the Kontinental Hockey League in 2021. The 29-year-old forward (and three-time World Championship representative) currently plays for KHL club Barys Astana and will likely be one of Slovakia's top players at the 2022 Olympics.
Team Slovakia will kick off its Olympic men's hockey participation with a game against Finland on Feb. 10 (3:40 a.m. ET, 4:40 p.m. in Beijing).
Czechia
Like Brome, smooth-skating Czech defenseman Libor Sulak was an unsuccessful Red Wings free agent signing out of Europe who returned overseas after playing in just one season with Detroit.
After two strong seasons in Austria, Sulak signed a two-year UFA deal with the Red Wings in 2017. He debuted with the NHL club in 2018–19, recording a single assist in six games, but spent most of the year with the Grand Rapids Griffins and wasn't overly productive. Sulak signed in the KHL after his unproductive season in North America.
Sulak has previously represented Czechia at three World Championships. The 27-year-old made his first Olympics appearance in Beijing on Wednesday, playing 21:34 in Czechia's 2–1 loss to Team Denmark.
Denmark
Most Red Wings fans will remember Frans Nielsen, who joined the team as a highly-touted UFA signing in 2016 but never quite lived up to expectations before being bought out in 2021.
Nielsen was an excellent two-way forward during his 10-year tenure with the New York Islanders, regularly popping up in Selke Trophy balloting and recording two 50-point seasons.
During the first half of his six-year, $31.5 million deal with Detroit, he scored 109 points in 230 games. In the following two seasons, Nielsen managed just five goals and 15 points in 89 contests and never played his final season with the team.
Easily one of the best Danish players in NHL history, Nielsen has represented Denmark at eight World Championships and played for Team Europe at the 2016 World Cup of Hockey. The 37-year-old was instrumental in Denmark's push to qualify for the men's ice hockey tournament at Beijing 2022 and, like Filppula, served as his country's
flag bearer
at the opening ceremony.
Nielsen scored the winning goal on a penalty shot in his country's first-ever Olympic men's hockey game. Denmark beat Czechia by a 2–1 score on Wednesday.
China
Neither
Ryan Sproul
nor
Jake Chelios 
were born in China, but both will suit up for the host country's national team at the 2022 Olympics. To quote Greg Wyshynski in an
ESPN article
profiling Team China published on Wednesday morning:
International Ice Hockey Federation rules allow players to represent a country if they've spent at least two years living there and playing for the national team. While the COVID-19 pandemic forced [Chinese KHL team Kunlun Red Star] to relocate from China to just outside Moscow in 2020, the IIHF determined that the North Americans on the roster were eligible to play in the Olympics.
That gave the green light to Sproul and Chelios, both of whom are North American-born Red Wings alumni who have spent the last three years playing for Beijing-based KHL club Kunlun Red Star.
Sproul, 29, was selected by the Red Wings in the second round of the 2011 NHL Draft. The big right-handed defenceman appeared in 28 NHL games with Detroit during his journeyman career in North America, ultimately leaving for the Red Star in 2019.
Chelios, 30, has obvious NHL bloodlines. (You might've heard of his dad, Chris). He spent most of his North American career in the Carolina Hurricanes system but joined the Red Wings organization for the 2018–19 season, appearing in five NHL games with the team but spending most of the year in Grand Rapids. Chelios left for China at the same time as Sproul.
China will play its first 2022 Olympic men's hockey game against Team USA on Feb. 10 (8:10 a.m. ET, 9:10 p.m. in Beijing).
---
---
Looking to up your fantasy hockey game? DailyFaceoff has the tools you need for both daily and season-long fantasy leagues, including a lineup optimizer, daily projections, and a whole lot more. 
Sign up for the DailyFaceoff tools here.