Comparing Simon Edvinsson's post-draft progression with other young Swedish defenders
Photo credit:Frölunda HC on Twitter
It already looks like Detroit Red Wings general manager Steve Yzerman may have found another gem in @Simon Edvinsson.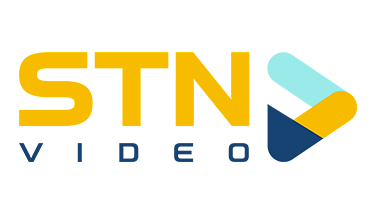 Detroit selected Edvinsson sixth overall at the 2021 NHL Draft. The 18-year-old defenseman has everything you could look for in a prospect at his position: size, skating ability, scoring, and more.
Edvinsson stands 6'4″ and weighs 203 pounds, but his hulking frame doesn't stop him from being an agile skater who aggressively pursues the puck. With Detroit's lack of left-handed defensive depth, it's easy to see Edvinsson potentially pushing for a spot in the National Hockey League as soon as next season.
In ranking him Detroit's
fourth-best prospect
prior to the 2021–22 campaign, EliteProspects.com's David St-Louis described Edvinsson as a player with "top-four upside" with above-average technical ability, poise, and occasional manipulative skills:
On the one hand, Edvinsson is prone to mistakes, offensively and defensively, and in all three zones of the ice. He misses assignments and turns the puck over trying to do too much. He can be overly aggressive.

On the other hand, that aggressiveness is also a positive element. You want prospects who try plays that are within their skill set, even if the result of that play isn't always positive. It's easier for a player to recalibrate a feel for what is open and what is not than to learn Edvinsson's offensive tricks and confidence.
Drafted in the same spot as his soon-to-be-teammate @Moritz Seider, Edvinsson has produced at a historic rate with Frölunda HC of the Swedish Hockey League since that profile was written.
Edvinsson has 12 points in 26 games this year, good for a 0.46 points-per-game rate. Only five defensemen in the history of the SHL have scored at a better pace in their draft-plus-one seasons (min. 15 GP) and all of them went on to have productive NHL careers:
Tomas Jonsson (1978–79): 20 points in 34 games with Modo (0.59 P/GP). Scored 344 points in 552 NHL games with NYI and EDM.
Thomas Eriksson (1978–79): 19 points in 35 games with Djurgårdens (0.54 P/GP). Scored 98 points in 208 NHL games with PHI.
Fredrik Olausson (1985–86): 16 points in 33 games with Färjestad (0.48 P/GP). Scored 581 points in 1,022 NHL games with WPG, EDM, ANA, PIT, and DET.
Kenny Jönsson (1993–94): 17 points in 36 games with Rögle (0.47 P/GP). Scored 267 points in 686 NHL games with TOR and NYI.
Mattias Öhlund (1994–95): 16 points in 34 games with Luleå (0.47 P/GP). Scored 343 points in 909 NHL games with VAN and TBL.
Simon Edvinsson (2021–22): 12 points in 26 games with Frölunda (0.46 P/GP). Has yet to make NHL debut.
Öhlund is the youngest of the players listed ahead of Edvinsson, having been drafted by the Vancouver Canucks way back in 1994. Even if their numbers are comparable, it's hard to call any of those players Edvinsson's contemporaries.
In addition to Edvinsson, there have been six Swedish defensemen taken with a top-20 draft pick since 2017. Here's a look at how Edvinsson has fared relative to those players in his draft-plus-one season.
Ottawa Senators defenseman Erik Brannström (26). Photo credit: Brian Fluharty-USA TODAY Sports.
Erik Brannström
Back in 2017, the Vegas Golden Knights made Brannström their first defensive draft selection in franchise history. However, less than two years after they took him with the 15th-overall pick, the Knights traded Brannström to the Ottawa Senators in 2019 as part of the deal that sent @Mark Stone to Vegas.
During the 2017–18 season, his only full year as a Golden Knights prospect, Brannström played for HV71 in the SHL. The 5'9″, 181-lb defenseman scored 15 points (two goals, 13 assists) in 44 games during his draft-plus-one season.
Brannström never played for the Knights but has taken steady steps forward in each of his four seasons in the Senators organization. The 22-year-old lefty has earned the praise of head coach D.J. Smith in recent weeks and
currently occupies
a top-pairing role in Ottawa.
Timothy Liljegren
Drafted by the Toronto Maple Leafs just two spots after Brannström in 2017, Liljegren relocated to North America immediately afterward to play for the Toronto Marlies in the American Hockey League during his draft-plus-one season.
The 6'1″, 192-pound righty managed 17 points (one goal, 16 assists) in 44 games with the Marlies in 2017–18, impressive (but not earth-shattering) production for an 18-year-old in his first season playing North American professional hockey.
Like Brannström, Liljegren has slowly developed into an NHL player in the five seasons since the Leafs selected him 17th overall in 2017. Liljegren's NHL upside is less certain, however, and he
currently plays
with @Travis Dermott on Toronto's third pairing.
The 2021–22 campaign has been Liljegren's first as an NHL regular. In 27 games with the Maple Leafs this year, Liljegren has one goal and six points while averaging 15:43.
Rasmus Dahlin
One of two Swedish players ever selected first overall into the NHL, Dahlin is already among the most league's most exciting young defensemen.
Dahlin advanced directly to the NHL after being drafted in 2018. As an 18-year-old with the Sabres in 2018–19, he scored nine goals and 35 assists while appearing in all 82 games.
Only one NHL defenseman has ever scored more points during his age-18 season than Dahlin's 44. That would be Sabres legend Phil Housley, who amassed 66 points with Buffalo in 1982–83 before being named a Calder Trophy finalist.
Dahlin almost immediately became the Sabres' best defenseman. With 2021 first-overall pick Owen Power likely to join him in Buffalo next season, the Sabres' defense looks to be in good hands for the foreseeable future.
Columbus Blue Jackets defenseman @Adam Boqvist (27). Photo credit: Sam Navarro-USA TODAY Sports.
Adam Boqvist
The only player on this list to spend his draft-plus-one season in the Ontario Hockey League, Boqvist absolutely lit it up as a member of the London Knights in 2018–19 after being selected eighth overall by the Chicago Blackhawks at the 2018 NHL Draft.
Although he was playing junior hockey, Boqvist's numbers were incredibly impressive. The 6′, 189-lb righty scored 10 goals in just 11 playoff games that season; only two defensemen in the history of the OHL (Chris Pronger and Bill McCauley) have ever scored more goals during a single playoff run, and they both did so in 21 contests.
Chicago dealt Boqvist to the Columbus Blue Jackets during the 2021 off-season as part of the trade that sent @Seth Jones to the Hawks. Boqvist has been a productive (if defensively inconsistent) second-pairing presence in his first year with the Blue Jackets, scoring seven points and 14 points while averaging 17:03 through his first 30 games with the team.
Philip Broberg
Drafted eighth overall by the Edmonton Oilers in 2019, Broberg followed Boqvist as the second consecutive Swedish defenseman to be taken in that spot.
In 2019–20, Broberg recorded one goal and seven assists in 45 games while playing for Skellefteå AIK of the SHL. The 6'3″, 199-lb lefty remained in Sweden for one more year and improved to 13 points in 44 games.
After an eight-game stint with the Oilers to begin the 2021–22 season, Broberg was sent to the American Hockey League for the first time in his career. The move proved beneficial for Broberg, who ranks fifth on the Bakersfield Condors in scoring (and first among defensemen) with 17 points in 24 games.
With the Oilers struggling to find consistency from their current defensive group, look for Broberg to eventually get a shot in the NHL sooner rather than later.
Victor Söderström
In terms of production, Söderström is arguably Edvinsson's closest comparable on this entire list. As players, they're pretty different: Söderström shoots right and measures in at 5'11", 179 lbs.
After monitoring his progression through the ranks with Brynäs IF, the Arizona Coyotes selected Söderström with the 11th-overall pick in the 2019 NHL Draft.
Söderström returned to Brynäs' SHL team in 2019–20 and posted numbers eerily similar to the ones Edvinsson has managed in his own draft-plus-one season.
In 35 games with Brynäs, Söderström amassed 16 points. His 0.46 points-per-game rate in 2019–20 put him almost exactly on par with Edvinsson's 2021–22 pace (12 points in 26 games).
Söderström made his North American professional debut with the 2020–21 Tucson Roadrunners, scoring 10 points in 32 AHL games. This season, he already has 12 points in 17 games with the Roadrunners.
The Coyotes are currently going full scorched-earth rebuild. While Söderström has appeared in 13 NHL games this season, it's unlikely he plays a significant role in Arizona before the beginning of next year — that is, assuming the team is ready at that point to start taking steps forward.
---
---
Looking to up your fantasy hockey game? DailyFaceoff has the tools you need for both daily and season-long fantasy leagues, including a lineup optimizer, daily projections, and a whole lot more. 
Sign up for the DailyFaceoff tools here.