Revisiting the Athanasiou trade before he returns to Little Caesars Arena
Photo credit:Gary A. Vasquez-USA TODAY Sports
On Wednesday, the Detroit Red Wings will welcome @Andreas Athanasiou back to Little Caesars Arena for the first time since they traded him to the Edmonton Oilers in 2020.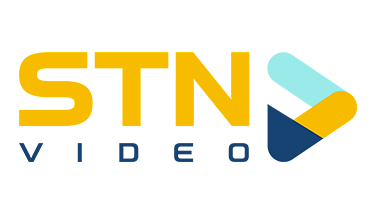 Athanasiou, 27, has played the last two seasons as a member of the Los Angeles Kings. His new team will
look to continue
its five-game point streak on Wednesday when it faces Detroit, which
most recently
defeated the Anaheim Ducks 2–1 in overtime on Monday.
The Red Wings originally selected Athanasiou with the 110th-overall pick at the 2012 NHL Draft. In 294 games with Detroit, the fleet-of-foot forward amassed 83 goals and 154 points
. Athanasiou topped out at 30 goals and 54 points in 76 games with the Wings in 2018–19.
After parts of five seasons, Athanasiou's tenure with the Red Wings ended when he was dealt to the Oilers at the 2020 trade deadline.
At the time, Edmonton was looking to add to its roster to help secure a playoff spot. Athanasiou seemed like an ideal fit, considering his highly productive tenure in Detroit, his familiarity with Oilers general manager Ken Holland, and his potential ability to keep up with the speedy @Connor McDavid.
To acquire Athanasiou, the Oilers sent veteran forward @Sam Gagner and second-round picks in 2020 and 2021 to the Red Wings. Edmonton also received marginal prospect @Ryan Kuffner, who never played an NHL game with the club.
The Oilers did not tender qualifying offers to Athanasiou or Kuffner after the 2019–20 season, making them both unrestricted free agents. Athanasiou scored just two points in nine regular-season games with the Oilers and was shut out completely in four playoff contests with the team.
Athanasiou signed with Los Angeles as a UFA in the 2020 off-season. In 61 games with the Kings over the last two seasons, he has 14 goals and 31 points.
While the Red Wings lost a talented and fast player when they sent Athanasiou to Edmonton, the assets they received have enabled them to take significant steps toward building a competitive team in the future.
Sam Gagner
Detroit Red Wings forward @Sam Gagner (89). Mark J. Rebilas-USA TODAY Sports
@Sam Gagner is a consummate professional. Despite having suited up for only 11 playoff contests in his near 1,000-game NHL career, the 32-year-old is a type of player every team is keen on adding.
While he isn't putting up 40 points every season like he did early in his career, Gagner still plays a key role on a rebuilding Red Wings team. In his 94 games since arriving in Detroit, Gagner has 12 goals and 30 points. 
Gagner can still chip in on the score sheet every now and then. However, more than anything, his versatility and experience are what make him a valuable commodity.
As of late, Gagner has been playing on a forward line with 23-year-old winger @
Givani Smith and 22-year-old center @Joe Veleno. While that trio has yet to post advanced statistics through its first 61:16 played together, Gagner's veteran presence on and off the ice has its uses on a team that isn't quite ready to win.
Looking at just Gagner and Smith, the pair has solid underlying numbers in its 151:37 together at five-on-five. With those two players on the ice, the Red Wings have controlled 52.65 percent of all on-ice shot attempts (Corsi), 55.56 percent of the shots, and 49.42 percent of the expected goals (according to Natural Stat Trick). All of these figures represent upgrades from the Red Wings' overall five-on-five Corsi, shots for, and expected goal differentials.
Gagner has been the Red Wings' most used penalty-killer this season. He's been on the ice for 108:22 in shorthanded situations, nearly 20 minutes more than the next player, Marc Staal (89:58). Gagner's total PK time on ice ranks fifth among all NHL forwards.
While Athanasiou appeared in just 13 contests with the Oilers after the trade, the player the Red Wings received in the deal is approaching 100 games in red and white.
Gagner is an important veteran on a rebuilding team who can kill penalties and play all three forward positions. He's been a strong addition to the organization.
2020 second-round pick
As part of the Athanasiou trade, the Red Wings originally received Edmonton's own second-round selections in both the 2020 and 2021 drafts. They ended up trading both picks.
At the 2020 draft, the Red Wings moved Edmonton's second-rounder (45th overall) to Los Angeles in exchange for picks 51 and 97. They used those two selections on Theodor Niederbach and Sam Stange, respectively.
Theodor Niederbach
Niederbach is a 19-year-old forward currently playing for Frölunda HC in the Swedish Hockey League. He has seven points (three goals, four assists) in 34 games with Frölunda this season.
It's important to note that very few teenagers play meaningful minutes in the SHL. Niederbach's production this year ranks sixth among U-20 SHL players; for comparison's sake, 2021 first-round pick Isak Rosen has just four points in 28 games with Leksands IF in 2021–22.
Here is a scouting report on Niederbach from the EliteProspects 2020 NHL Draft Guide: 
"He maintains a detailed mental map of the ice that allows quick decisions and a heightened read on incoming pressure. Defensively, he maintains an above-the-puck posture and suffocates opposition puck-carriers. He's so dialed in off the puck, capable of making the right reads and knowing when he can switch from his man and give his teammate support"
Niederbach played for Team Sweden at both the 2020 and 2021 IIHF World Junior Championships. In seven games with the Swedes between those two tournaments, Niederbach tallied four goals.
Sam Stange
Stange is currently playing as a sophomore at the University of Wisconsin. In his first two seasons with the Badgers, the 20-year-old right wing has amassed eight goals and 12 points in 55 games.
As a 19-year-old freshman in 2020–21, Stange put up six goals and seven points in 29 games while playing behind the likes of Cole Caufield and Dylan Holloway on the Badgers' depth chart. Both those players are now gone, but Stange's struggles have continued into his second collegiate season.
In 26 games played at Wisconsin in 2021-22, Stange has just two goals and five points — a regression, even compared to his previous season. It's fair to rate the 20-year-old winger as a project, rather than a prospect, but some players take longer to develop. The Red Wings will retain Stange's exclusive draft signing rights until 2024.
Nick Leddy
Detroit Red Wings defenseman @Nick Leddy. Photo credit: Rick Osentoski-USA TODAY Sports.
The Red Wings opted against using Edmonton's 2021 second-round draft selection to add another prospect to their organization. Instead, they elected to move it for some immediate help.
On Jul. 16, 2021, Red Wings general manager @Steve Yzerman sent the 2021 second-rounder (52nd overall) and forward @Richard Panik (50 percent retained) to the New York Islanders in exchange for defenseman @Nick Leddy.
The Red Wings had previously acquired Panik as part of the @Jakub Vrana trade. The 30-year-old forward managed just four goals and 13 points in 48 games split between the Islanders and Red Wings in 2020–21; half of Panik's $2.75 million AAV
will count
against the Red Wings' salary cap until the end of the 2022–23 season.
Panik has appeared in just four NHL games with the Islanders this season. Even considering the salary retention, the Red Wings did well to get him off their books — especially as part of a deal to add to their paper-thin defensive depth.
While he's certainly been better than Danny DeKeyser, Leddy has still struggled to live up to expectations in his first 44 games as a Red Wing.
The 30-year-old defenseman has just one goal and 12 points in his first half-season with the Red Wings. Even worse, the Red Wings have been soundly outplayed during his shifts.
Both Leddy and Gagner's contracts are set to expire at the end of the season. As it stands, it's highly unlikely that the Red Wings make the playoffs, meaning that selling at the deadline should be their top priority.
Even with his struggles this season, it's not far-fetched to imagine the Red Wings recouping a second-round pick if they retain half of Leddy's $5.5 million cap hit in a move before the 2022 trade deadline. He's a veteran with a Stanley Cup ring and a track record of being able to push play at both ends of the ice.
Gagner would likely not fetch nearly as much, but he kills penalties and will chip in with points on occasion. While he may only return a late-round pick, everyone knows how great the Red Wings have been at finding hidden gems in the draft.
Two years later, here is a summary of the Athanasiou trade:
To Edmonton:
Andreas Athanasiou (13 GP, 1 G, 1 A)
Ryan Kuffner (0 GP)
To Detroit:
Sam Gagner (94 GP, 12 G, 18 A)
Theodor Niederbach
Sam Stange
EDM 2021 second-round pick (traded with Richard Panik for Nick Leddy: 44 GP, 1 G, 11 A)
The Athanasiou deal has been incredibly beneficial for the Red Wings. It enabled them to add two NHL players in Gagner and Leddy, both of whom will likely be dealt for futures at the upcoming trade deadline.
It also gave the Wings an additional pick — which ultimately turned into two — to play with at the 2020 NHL draft. While Stange's NHL future is uncertain, Niederbach is progressing nicely in Sweden and should be ready to make the jump to North America in a year or two.
Athanasiou is a useful player who has done relatively well since arriving in Los Angeles.
Nevertheless, it's the Red Wings who receive an A+ grade for the AA deal.
---
---
Looking to up your fantasy hockey game? DailyFaceoff has the tools you need for both daily and season-long fantasy leagues, including a lineup optimizer, daily projections, and a whole lot more. 
Sign up for the DailyFaceoff tools here.