Handing out mid-season player grades for the 2021–22 Red Wings — Part 1 (Forwards)
Photo credit:Raj Mehta-USA TODAY Sports
The end of the 2021–22 Detroit Red Wings season is almost exactly three months away.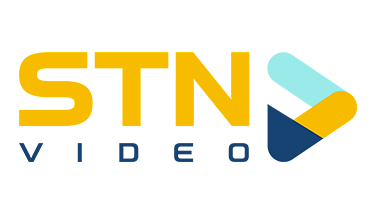 Detroit's last scheduled regular-season game will take place in New Jersey on Apr. 29, 2022. Barring any further schedule changes, the Red Wings will play 37 more games between now and the end of April.
With a 45-game sample available to draw from, now seems to be as good a time as ever to start handing out report card grades to the individual members of this year's Red Wings squad.
While this Red Wings season has certainly represented a massive step forward compared to recent years, there are still many players on the 2021–22 iteration of the team who have struggled in certain areas of the game this season.
We'll start by assessing the team's forwards. Later this week, we'll move on to cover the Red Wings' defensemen and goaltenders.
Detroit Red Wings captain Dylan Larkin (71). Photo credit: Raj Mehta-USA TODAY Sports.
Dylan Larkin (A+) — 
Detroit's captain is in the midst of what might end up being his career year. The 25-year-old center has 22 goals and 41 points despite having missed five of the Red Wings' 45 games — and, as we here at
WingsNation
described in great detail
last week, Larkin has taken his offensive play-driving to a completely new level this season. He's given the Red Wings everything they could've possibly hoped for after his disappointing 2020–21 season.
Lucas Raymond (A) —
Speaking of players who have exceeded expectations … Raymond has gone from needing to
impress Jeff Blashill's wife
just to make the Red Wings out of training camp to being an indispensable part of the team's top line. While his case for the Calder Trophy has faded lately relative to Moritz Seider's, Raymond remains one of Detroit's top offensive players and looks like a legitimate cornerstone of what could soon become a contending team.
Tyler Bertuzzi (A) — Bertuzzi is having an utterly ridiculous year. The 26-year-old winger has already matched his career-high goal total (21) in just 37 games, having previously reached that same figure in 73 and 71 contests during previous seasons. He's taking more shots than ever — well, most of the time — and should easily eclipse the 30-goal plateau for the first time in his career. Is this outburst for real, though? Bertuzzi's 11.51 on-ice shooting percentage at five-on-five leads the Red Wings by a decent margin.
Vladislav Namestnikov (B) —
After underwhelming Red Wings fans in his first season with the team, Namestnikov has been a key secondary contributor in the back half of his two-year contract. The journeyman forward has 12 goals in 45 games and hasn't looked out of place in his time on the Red Wings' top line. In addition, unlike some of the team's other mid-rotation forwards, Namestnikov has proven himself a capable defensive presence in Detroit. It makes sense for the Red Wings to
explore keeping
Namestnikov beyond the duration of his current contract.
Pius Suter (B) — 
There's one word that best describes Suter: "reliable." The Swiss center has been a fixture in Detroit's middle-six forward group all season long, serving as a regular penalty killer and scoring a point every 2.25 games (a 37-point pace over a full season). Last week,
WingsNation
's Scott Ony
charted
Suter's highly unusual path to the NHL — one that he was able to forge by being a useful player in almost every aspect of the game.
Filip Zadina (C+) — 
It's
terribly unjust
that Zadina only has five goals this season. The 22-year-old winger has been one of Detroit's best volume shooters this year and his underlying numbers in the offensive zone have been impressive. Will he keep scoring on just 5.7 percent of his shots? Almost certainly not. For now, Zadina is a perfectly capable play-driver for the Red Wings' third line — and it might not be a bad idea to swap him onto the top power-play unit
in Fabbri's place
.
Givani Smith (C+) — Smith has done absolutely everything asked of him while playing on the Red Wings' fourth line this season. In addition to being one of Detroit's most intimidating physical players, Smith ranks third on the team with 7.77 shots per 60 minutes at five-on-five. The 2016 second-round pick is solidly an NHL-calibre player at age 23 and could develop further into a capable middle-six forward later in his 20s.
Detroit Red Wings forward @Michael Rasmussen (27). Photo credit: Rick Osentoski-USA TODAY Sports.
Michael Rasmussen (C) — Look, Rasmussen will likely never live up to his draft billing. At age 22, he's a towering bottom-six centre with minimal offense and middling defensive results. The ideal outcome for Rasmussen at this point is him becoming a @Brian Boyle-type player, one who can impact play at both ends of the ice while being a regular scoring threat from within a few feet of the net. He's not there yet.
Sam Gagner (C) — Basically a more exciting version of @Carter Rowney (more on him later), Gagner is close to being an ideal two-way fourth-liner. He's mildly productive, exceedingly versatile, and very reliable in his own end. The Red Wings should, in theory, be able to flip Gagner for a mid-round pick at the trade deadline, although they may very well decide to bring him back on another one-year deal — he'd be a good insurance policy to have around if @Jonatan Berggren isn't quite ready for the NHL at the start of the 2022–23 campaign.
Robby Fabbri (C-) —
The Red Wings demonstrated their faith in Fabbri's abilities earlier this season by signing him to a three-year contract extension with a $4 million annual cap hit. Fabbri has 12 goals and 22 points in 43 games this season — solid middle-six production — but his poor defensive results have been a glaring reason for concern. With Fabbri on the ice at five-on-five, the Red Wings have allowed 2.89 expected goals per 60 minutes (according to
Natural Stat Trick
). Not even Danny DeKeyser has fared worse in that category this season. There's still lots of time for Fabbri to turn things around, but he's never exactly been a defensive specialist in the NHL.
Carter Rowney (C-) — 
Rowney has basically come exactly as advertised in Detroit, in that absolutely nothing happens at either end of the ice when he's out there. According to
Natural Stat Trick
's expected goals model, Rowney has both the best defensive results and the second-worst offensive results on the entire team this season. The Red Wings may not generate any offense during Rowney's shifts, but at least they also don't give anything up.
Mitchell Stephens (C-) — This one's hard to pinpoint. We haven't seen Stephens in forever — he suffered a significant lower-body injury back on Nov. 30 — and he only got 16 games in with the Red Wings before being sidelined. In those contests, Stephens managed just four assists and didn't fare particularly well at either end of the ice. That being said … something, something, "small sample size." We'll go with a C-minus for now, although Stephens could also very easily receive an "Inc." (inconclusive) grade.
Adam Erne (D-) — It's difficult to identify exactly what Erne offers most nights. Compared to the Red Wings' other forwards, he seldom shoots the puck (and almost never from the dangerous areas of the ice). He's neither as big nor as physical as @Givani Smith. The Red Wings typically get badly outshot and outplayed while he's on the ice. At least he doesn't take a ton of minor penalties? Still, we're not even halfway into Erne's two-year, $2.1 million-AAV deal and it's already looking like a mistake.
Joe Veleno (D-) — 
There's no easy way to sugarcoat it: Veleno is having a
disastrous
rookie season. The 22-year-old centre has been outscored 14 to 8 at five-on-five this year, and that's not a result of bad luck. According to
Natural Stat Trick
, the Red Wings have lost the five-on-five expected goals battle 14.17 to 7.75 with Veleno on the ice this season. They've controlled just 27 percent of the high-danger chances during Veleno's shifts. It's not like Veleno is facing tough competition, either, but the Red Wings are just getting steamrolled with him on the ice. It's been a really, really rough go for Veleno, to the point where it might be wise for the Red Wings to send him back to Grand Rapids when Jakub Vrana gets healthy.
Jakub Vrana (Inc.) —
We can't wait to see you in
a month or two
, Jakub.
---
---
Looking to up your fantasy hockey game? DailyFaceoff has the tools you need for both daily and season-long fantasy leagues, including a lineup optimizer, daily projections, and a whole lot more. 
Sign up for the DailyFaceoff tools here.