Pius Suter's unique career trajectory has continued upward in Detroit
Photo credit:Mark J. Rebilas-USA TODAY Sports
@Pius Suter is a quintessential "late bloomer."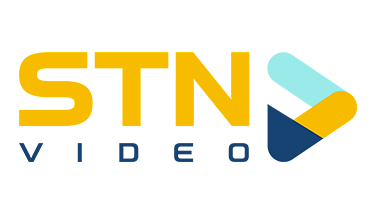 In the 2020–21 season, as a 24-year-old rookie in Chicago, the Swiss center established himself as a quality National Hockey League forward.
The 5'11", 174-pound centre amassed 14 goals and 27 points in 55 games with Chicago while
proving himself
as a quality play-driver at both ends of the ice.
The Hawks
cut Suter loose
 in July 2021 over fears about his potential arbitration case, opening the door for the Red Wings to sign the Zurich product to a two-year contract worth $3.25 million per season.
Talk about a significant payday for someone who had to survive being passed over multiple times before making the NHL.
Now 25, Suter grew up playing minor and junior hockey in his home country. He left the renowned
ZSC Lions
development system in 2013 to play for the Guelph Storm of the Ontario Hockey League.
In 2013–14, his first season of NHL draft eligibility, Suter recorded nine goals and 24 points in 66 regular-season games and added six more goals in 20 playoff contests to help the Storm become OHL champions.
Current Red Wings teammates @Robby Fabbri and @Tyler Bertuzzi were among the many NHL-caliber prospects playing in Guelph during the 2013–14 season. Fabbri went on to be selected 21st overall by the St Louis Blues in 2014; Bertuzzi had already been taken by the Red Wings in the second round of the 2013 draft.
Suter returned to the Storm for the 2014–15 campaign after all 30 teams passed on drafting him in 2014. He progressed significantly that year, leading the team with 43 goals in 63 games and finishing second to Bertuzzi with 72 points.
Despite his greatly improved offensive production, Suter again went undrafted in 2015. He decided to return to Zurich for the 2015–16 season to play for his old ZSC Lions, this time as a professional in the top-tier Swiss National League.
The 2015–16 ZSC Lions are one of the most interesting teams in the history of Swiss professional hockey — but not because of Suter. Ahead of his first season of NHL draft eligibility, projected 2016 first-overall pick @Auston Matthews signed a contract with ZSC and went on to lead the team with 24 goals in 36 games.
Matthews' departure to Switzerland was nearly unprecedented for an NHL prospect of his age and status. It also ensured more eyes would be on the Swiss NL, opening the door for Suter to potentially receive more consideration from various NHL scouts. As a first-year professional in 2015–16, Suter ranked third on ZSC (behind Matthews and former Ottawa Senators forward Ryan Keller) with 14 goals in 45 games.
After Matthews' departure for the Toronto Maple Leafs in 2016–17, Suter's production with ZSC increased — and NHL teams started to come calling.
From 2016 to 2018, Suter established himself as a star player in the Swiss NL. He recorded 67 points in 74 games over those two seasons and was part of ZSC's league championship-winning team in 2018. At age 21, Suter was chosen to represent Switzerland in the 2018 PyeongChang Olympics; he scored five points (three goals, two assists) in four games.
Following Suter's impressive sophomore professional season, in which he scored 28 points in 38 games with ZSC, the Ottawa Senators
invited him
to their 2017 rookie camp (and, after he put forth a solid showing, their training camp).
He added 39 points in just 36 games with ZSC in 2017–18 and subsequently earned another NHL camp invite, this time
from
the New York Islanders in advance of the 2018–19 NHL season. Suter came away from both camps without an NHL contract.
Fully on the NHL's collective radar by this point, Suter spent two more full seasons playing with ZSC. During the 2019–20 campaign, his last in the Swiss NL, Suter captured the league scoring title and MVP award after scoring 53 points in 50 games.
Finally, on Jul. 16, 2020, a 24-year-old Suter signed
his first NHL contract
. Chicago brought the Swiss forward into its organization on a one-year entry-level deal carrying a $925,000 base salary and up to $850,000 in additional performance bonuses.
In his first NHL season, Suter made it clear he belonged in the league. The journeyman pivot finished sixth in rookie scoring with 27 points in 55 games and, according to
Evolving-Hockey
's model, ultimately ranked third on the Hawks (behind only @Alex DeBrincat and @Connor Murphy) with 6.2 total goals above replacement (GAR).
The Chicago Blackhawks had a difficult decision to make regarding Suter's contract and ultimately opted against tendering him a qualifying offer. Red Wings general manager Steve Yzerman jumped at the opportunity to add a skilled young center to his roster at a reasonable price.
Suter rejoined his ex-Guelph Storm teammates Bertuzzi, Fabbri and @Givani Smith this season and currently plays with the former two as part of the Red Wings' "Guelph Connection" line. Through his first 43 games in Detroit, Suter sits in a tie (with Fabbri and @Vladislav Namestnikov) for fourth among the team's forwards with 20 points.
In his first 20 games as a Red Wing, Suter managed just four goals and seven points. Since then, he has six goals and 13 points in 23 games (a 46-point pace over a full season).
Suter's 47.88 on-ice expected goals percentage at five-on-five (according to
Natural Stat Trick
) ranks just barely ahead of @Lucas Raymond for fourth among Red Wings forwards, behind only Bertuzzi, @Dylan Larkin, and @Filip Zadina.
Detroit has been narrowly outscored 24 to 22 with Suter on the ice, good for a 47.83 goals-for percentage. Bertuzzi, Raymond, and Larkin are the only Red Wings forwards currently ahead of him in that category.
Where Suter has struggled somewhat this season is in the defensive zone. The Red Wings have surrendered 2.80 expected goals per 60 minutes during his shifts at five-on-five and have only fared worse with Fabbri and Danny DeKeyser on the ice. Suter managed to
stay afloat defensively
during his tenure in Chicago; with three-quarters of his UFA contract ahead of him, there's lots of time for Suter to turn things around in his own end.
It remains to be seen whether Suter can help the Wings return to the playoffs next season, his performance in which will likely determine whether he's destined to stay in Detroit beyond the duration of his current two-year deal. Unless he signs an extension, Suter will become an unrestricted free agent following the 2022–23 season.
So far, Suter has performed well on the contract Yzerman handed him in 2021. As this Red Wings team continues to improve, there's plenty of reason to believe Suter will also progress.
With only 98 NHL games to his name, there remains plenty of room for Suter to show even more in this league.