Moritz Seider is better than Trevor Zegras
Photo credit:Kiyoshi Mio-USA TODAY Sports
On Monday, four of the leading contenders for the Calder Trophy took to the same ice surface.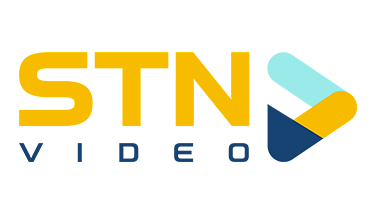 One of them, Anaheim Ducks forward @Trevor Zegras, suited up as a visitor at Little Caesars Arena. The other three laced up their skates for the Detroit Red Wings, which ultimately defeated the Ducks in overtime by a 2–1 score.
With 35 points in his first 46 games, Detroit forward @Lucas Raymond leads the National Hockey League in rookie scoring. Fellow Red Wing @Moritz Seider ranks first both in points by a first-year defenseman (29) and average ice-time among all rookies (22:39).
Finally, Detroit has rookie-by-technicality goaltender @Alex Nedeljkovic, who entered the 2021–22 season with 38 games under his belt as a member of the Carolina Hurricanes (but nonetheless still qualifies for the Calder).
The 26-year-old keeper has compiled a 13–12–5 record to go along with a solid .910 save percentage in 33 games this season. Nedeljkovic leads all Calder-eligible goaltenders in appearances, starts, and wins, and is the only rookie currently serving as a clear-cut NHL starter.
Most media outlets consider Detroit's three rookies to be squarely in the conversation for the Calder. However, relatively few of them have a Red Wing sitting atop the leaderboard at this point in the race for the prestigious award.
Last week, NHL.com listed Zegras as its mid-season frontrunner for the Calder. Daily Faceoff writer Chris Peters
offered
the same opinion on Jan. 29. The NHL's "
Trophy Tracker
" piece on the mid-season Calder race doubles as a feature written exclusively about Zegras.
Peters aligned with TheScore's January Calder "
Power Rankings
" by listing Seider in third place behind Zegras and Raymond. (The trio of rookie skaters collectively figured into none of the three goals scored in Monday's game; Nedeljkovic faced just 15 shots while helping Detroit capture the overtime victory).
There's no getting past it: Zegras is the most exciting rookie in the NHL this season. The 20-year-old center has already proven himself more than capable of making electrifying plays with the puck, with his highlights from this season including a
lacrosse-style goal
and a unique
flip-pass assist
. Zegras has 12 goals and 32 points in 42 games with the Ducks in 2021–22.
The NHL has already embraced Zegras as one of its
most marketable stars
, notably
allowing him to participate
in the upcoming All-Star skills competition after he was left off the Pacific Division roster for the actual game. Neither Seider nor Raymond was extended the same invitation.
Of course, the NHL's All-Star festivities have never been about anything other than marketing the game. Zegras is flashy, productive, and undeniably skilled. People will tune in just to see him
participate
in the breakaway contest later this week.
Alas … Seider is better.
Moritz Seider is a legitimate No. 1 defenceman. He entered the NHL at age 20 and immediately became one of the top players in the league at his position. Players of his calibre are phenomenally rare.
(Raymond's performance this season may very well also be superior to Zegras'. We'll be focusing mostly on Seider, since we believe the strength of his Calder candidacy surpasses that of every other eligible rookie in the NHL — including his Red Wings teammates.)
As a rookie, Seider is already being counted upon to make an impact in all areas of the game. He's the only Red Wings defenceman averaging more than 1:30 per game on both special teams units this season. He leads all Detroit skaters with an average of 22:39 in all situations in 2021–22 and ranks fourth in team scoring (behind only the three regular members of the top line).
With Seider on the ice at five-on-five, the Red Wings have controlled 48.72 of the expected goals (according to
Natural Stat Trick
). That figure represents a significant upgrade from most of his teammates. Only @Tyler Bertuzzi, @Dylan Larkin, @Gustav Lindstrom, Raymond, and @Marc Staal rank ahead of Seider in that category.
Bertuzzi, Larkin, and Raymond have spent much of the 2021–22 season playing as a unit — and a very good one, at that. Staal and Lindstrom have faced much lesser competition while averaging less than 14 minutes per game at five-on-five.
Seider, for comparison, has spent the majority of the year elevating a very underwhelming partner on the Red Wings' top pairing.
Danny DeKeyser was once a very good two-way defenseman. Unfortunately for the Red Wings, he hasn't been that player for five years. Regardless, Seider has spent 406:58 playing next to DeKeyser at five-on-five this season and has only had 365:00 without him.
There has been a startling disparity between Seider's results with and without DeKeyser. In his time with DeKeyser, the Red Wings have been outscored 21 to 15 and have lost the expected goals battle 18.59 to 15.48 (45.44 percent).
With Seider away from No. 65, the Red Wings have outscored their opponents 17 to 11 and have controlled more than half (52.63 percent) of the expected goals.
For the Red Wings to become a contender in the future, they'll need to find Seider a better partner. Perhaps Simon Edvinsson eventually becomes that player.
In the meantime, there's no denying that Seider has elevated DeKeyser to a significant degree this season. Looking at it from another perspective, DeKeyser has likely prevented Seider from realizing his full potential.
Still, even while carrying DeKeyser, Seider has been more impactful than Zegras this season (and in a much larger sample, owing to his greater usage).
According to Evolving-Hockey's "Goals Above Replacement" (
GAR
) model, Seider has cumulatively amassed 7.8 total GAR this season compared to just 5.5 for Zegras (and 4.3 for Raymond).
The GAR model assigns numerical values to six aspects of a player's game: even-strength offense (EVO), even-strength defense (EVD), power-play offense (PPO), shorthanded defense (SHD), penalties taken, and penalties drawn.
Between Seider, Raymond, and Zegras, only one has posted positive impacts in five of the six GAR categories: Detroit's No. 53.
Neither Zegras nor Raymond have come remotely close to replicating Seider's defensive deployment or results this season.
According to Evolving-Hockey's "Regularized Adjusted Plus-Minus" (RAPM) model, Zegras ranks 10th among 26 Ducks skaters in terms of his individual impact on the team's expected goals against per 60 minutes (xGA/60).
Seider ranks second among 23 Red Wings skaters in that category; Raymond places 20th. All three rookies are roughly on par in the offensive zone, although Seider again leads the way in power-play production.
Zegras has been heavily sheltered in Anaheim, having started a staggering
83.65 percent
of his shifts in the offensive zone. On the other hand, Seider has been handed some of
the toughest minutes
on a bad Detroit team and has thrived from the very beginning of the season.
We've just thrown a lot of numbers at you, our reader. Allow us to take this opportunity to condense the previous 600-or-so words and figures into one definitive statement:
Moritz Seider is a No. 1 defenseman at age 20.
Yes, both Zegras and Raymond are comfortably top-six forwards in the NHL. Even so, Seider has been more impactful than both of them while being counted on to play a much bigger role.
On a typical night, an NHL team ices twice as many forwards as it does defensemen. It's much easier to insulate a forward in a lineup than it is to do the same with a defender.
Seider has been exposed to harsh surroundings in almost every single game he's played with Detroit. The young German has responded by immediately becoming Detroit's best defenseman and one of the top players at his position in the entire league.
Zegras can score all the lacrosse goals he wants. (The more, the merrier: they're fun to watch.) Apart from them, Seider outclasses Zegras in almost every aspect of the game.
No member of the Red Wings has won the Calder Trophy
since 1965
. Based on the first half of the 2021–22 season, Seider should be the one to put an end to that streak.
---
---
Looking to up your fantasy hockey game? DailyFaceoff has the tools you need for both daily and season-long fantasy leagues, including a lineup optimizer, daily projections, and a whole lot more. 
Sign up for the DailyFaceoff tools here.