Handing out mid-season awards for the 2021–22 Red Wings
Photo credit:Jerome Miron-USA TODAY Sports
We've now passed the halfway point of the 2021–22 Detroit Red Wings season.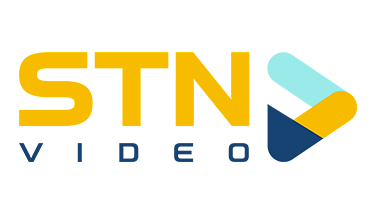 This edition of the Red Wings is much improved compared to recent seasons and the franchise looks to be heading in the right direction. Through 42 games this season, the Red Wings rank fifth in the Atlantic Division with an 18–18–6 record; Detroit only won 19 out of 56 games through the entirety of the 2020–21 season.
@Dylan Larkin and @Tyler Bertuzzi have reached
new levels
in the offensive zone, while rookies @Moritz Seider and @Lucas Raymond have immediately become two of Detroit's top players at very young ages. Newcomers Alex Nedlejkovic and Pius Suter have been well worth their acquisition cost. Returnees like @Vladislav Namestnikov and @Gustav Lindstrom have been pleasant surprises.
The midway mark of a team's season is as good a time as any to take stock of how things are unfolding and to make some assessments.
For our purposes, that means it's time to hand out some awards. Let's start with a big one: team MVP.
Most valuable player: Dylan Larkin
Finalists: Larkin, Alex Nedeljkovic, Tyler Bertuzzi
Dylan Larkin has consistently been one of the best players on the ice for the Red Wings in 2021–22. The 25-year-old forward sits in a tie for the team lead with 19 goals and he leads the way outright with 37 points in 37 games.
According to
Natural Stat Trick
, Larkin currently ranks third on the Red Wings with a 49.97 on-ice expected goals percentage at five-on-five; in the same game situation, he leads the team with 0.95 individual expected goals per 60.
Larkin currently leads all Red Wings centers with an impressive 54.5% face-off success rate. The Red Wings rely upon the 6'1″ pivot to drive the bus for them in the offensive zone and without him, their depth down the middle would rank amongst the National Hockey League's worst.
While @Tyler Bertuzzi and @Alex Nedeljkovic have also been very impressive, being the first-line center and the captain is what puts Larkin over the top for this award. Larkin appears to be well on his way toward continuing the long tradition of great captains helping the Red Wings become winners.
Least valuable player: Danny DeKeyser
Finalists: DeKeyser, Nick Leddy, Thomas Greiss
Once upon a time, Danny DeKeyser was a strong two-way player for the Red Wings. Unfortunately, in recent seasons, the quality of his play has significantly declined.
According to Evolving-Hockey, DeKeyser's has provided the Red Wings -4.7 total GAR through 34 games. That is, by far, the worst single-season mark of his career.
The Red Wings have been outscored 28 to 18 with DeKeyser on the ice at five-on-five this season. That isn't likely to change for the better, either. According to Natural Stat Trick's model, the Red Wings have controlled just 44.45 percent of the five-on-five expected goals with DeKeyser on the ice this season. Only @Joe Veleno and @Carter Rowney have fared worse in that category, but neither of them cost $5 million against the Red Wings' salary cap.
With only three assists on the season to go along with his poor defensive performance, DeKeyser has not brought any value on the ice this year. With his contract expiring after the season, Detroit would be smart to try and move DeKeyser with salary retention before the trade deadline — although that would require another team to be interested in acquiring him.
Most improved player: Tyler Bertuzzi
Finalists: Bertuzzi, Vladislav Namestnikov, Dylan Larkin
Call him the "most improved player" or the "top bounce-back player" — either way, there's no denying that Tyler Bertuzzi has fared much better in 2021–22 season than he did in the pandemic-shortened 2020–21 campaign.
When healthy, Bertuzzi has been one of Detroit's top offensive producers since the 2018–19 season. After missing all but nine games in 2020–21 to injury, Bertuzzi has returned to form in 2021–22 and has even managed to reach a level of production never previously seen from him.
Bertuzzi, 26, already has 19 goals in just 34 games this season. He's also already up to 87 shots in 2021–22 (although, critically, he doesn't have
the two required
to play games in Canada). Bertuzzi is already just two goals away from his career-high of 21, a mark he has reached twice in his career (in 73 games in 2018–19 and in 71 contests the following year). He is also scoring at a 1.06 points-per-game rate,  a massive improvement from his career-best of 0.68 in 2019-20.
According to
Evolving-Hockey
, Bertuzzi currently leads the Red Wings with a career-best 11.9 total goals above replacement (GAR). The vast majority of his value this season (8.4 GAR) has come in the offensive zone at even strength. His previous best single-season GAR total was 9.0 in 2018–19, a mark that took him 73 games to reach.
@Vladislav Namestnikov also
deserves some love
in this category. In his second season as a Red Wing, he has already exceeded his 2020–21 point total of 17 by three in 11 fewer games. Namestnikov is on pace for his first 20-goal season since 2017–18, which he split between the Tampa Bay Lightning and New York Rangers.
Fan favourite player: Givani Smith
Finalists: Larkin, Tyler Bertuzzi, Vladislav Namestnikov
A rare throwback player, Givani Smith brings value to the Red Wings with his physicality and willingness to stand up for his teammates.
Already this season, Smith has gone toe-to-toe with the likes of @Milan Lucic, @Nicolas Deslauriers, and @Mark Borowiecki. That's an impressive fight card for a 23-year-old forward in the midst of his first full NHL season.
Despite averaging just 8:06 TOI per game and appearing in only 33 of the Red Wings' 42 total contests, Smith's 53 hits rank him fourth among Red Wings skaters. He also leads Detroit with 73 penalty minutes and six fighting majors.
With the Red Wings struggling to win and score consistently, Smith's presence on the team has brought excitement for fans. Detroit recently claimed his brother, Gemel, off waivers from the Tampa Bay Lightning. It would be exciting to see a line with both Smith brothers at some point this season.
Biggest surprise: Gustav Lindstrom
Finalists: Lindstrom, Lucas Raymond, Pius Suter
Gustav Lindstrom has been a steady force on the back-end in his first full NHL season. Playing primarily on the third pairing and occupying a spot on the team's penalty-killing corps, the 2017 second-round pick has shown he belongs in the league.
With Lindstrom on the ice, the Red Wings have surrendered just 2.30 expected goals per 60 minutes at five-on-five (according to
Natural Stat Trick
). The Red Wings have only fared better during @Carter Rowney's shifts.
Lindstrom ranks fourth on the team with 46 blocked shots and his 1:49 shorthanded average TOI per game places third among Red Wings defensemen. Having Seider and Hronek ahead of him on the depth chart has helped Lindstrom transition smoothly to the NHL game.
While he has not stood out offensively, his six assists in 33 games are respectable considering his deployment as a third-pair defender with virtually zero power-play time. Lindstrom looks to be a solid piece of the Red Wings' defensive group going forward.
Rookie of the year: Moritz Seider
Finalists: Seider, Lucas Raymond, Alex Nedeljkovic
@Moritz Seider, @Lucas Raymond, and @Alex Nedeljkovic are all in the midst of outstanding rookie seasons. However, Seider's emergence as a legitimate No. 1 defenseman at just 20 years of age is what gives him the upper hand in the Red Wings' "rookie of the year" race. (In a just world, he'd also be considered the
frontrunner
for the Calder Trophy).
Raymond is excellent, but he's spent much of the season playing alongside Bertuzzi and Larkin (and, as a winger, he plays a less meaningful position than Seider). Nedeljkovic is already 26 and is only really considered a "rookie" on a technicality — he appeared in 23 regular-season games with the Carolina Hurricanes in 2020–21, falling just shy of the 25-game threshold that renders a player ineligible to receive Calder Trophy consideration in future seasons.
After dominating the Swedish Hockey League with 28 points in 41 games last year at age 19, expectations were high for Seider in his debut campaign. Somehow, the product of Zell, Germany has managed to exceed them.
Seider is already the most reliable defender on the Red Wings (an achievement made even more impressive when considering who he
typically plays with
). His average TOI of 22:30 trails only @Filip Hronek's 22:37 and he leads the team with 23 assists. Seider ranks third among all NHL rookies with 26 points in 42 games and sits just four points back of Anaheim Ducks forward @Trevor Zegras.
Remember … Seider is a defenceman. Just eight months out of his teenage years, he's already a strong top-pairing performer. That's an extraordinary accomplishment and should be recognized as such.