Exploring whether the Red Wings should re-sign Vladislav Namestnikov
Photo credit:Jean-Yves Ahern-USA TODAY Sports
@Vladislav Namestnikov has always been tied to the Detroit Red Wings.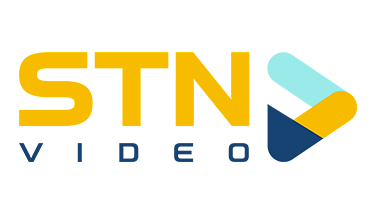 The 29-year-old forward realized a childhood dream when he signed a two-year deal with the Red Wings in October 2020.
"I grew up watching the Red Wings' games, so it's extremely special for me," Namestnikov
told reporters
during the team's training camp in advance of the 2020–21 season. "Every time I show up to the rink, it's like 'oh my God, dream come true.'"
Namestnikov grew up a Red Wings fan for good reason. Born in the Moscow suburbs, he
relocated to the Detroit metro area
at a young age and was five years old when the "Russian Five"–led Wings won their second of back-to-back Stanley Cups in the late 1990s.
Oh, and one more thing: Slava Kozlov, himself a noted "Russian Five" member, is Namestnikov's uncle. A photo of Kozlov adorns the wall directly across from Namestnikov's stall in the Red Wings' locker room.
Kozlov isn't the only Red Wings icon who shares a connection with Namestnikov. After his first full season as the general manager of the Tampa Bay Lightning, Steve Yzerman selected Namestnikov in the first round of the 2011 NHL Draft and oversaw his progression into a productive middle-six forward.
Yzerman ultimately dealt Namestnikov to the New York Rangers in 2018 to bring @Ryan McDonagh and J.T. Miller to Tampa. Two years later, Yzerman left the Lightning to rejoin the Red Wings organization.
After inconsistent and brief stints with the Rangers, Ottawa Senators, and Colorado Avalanche, Namestnikov became an unrestricted free agent in 2020. Yzerman took the opportunity to reconnect with his former first-round pick, bringing him to Detroit for two years at a very reasonable $2 million cap hit.
The Red Wings 
really 
struggled in Namestnikov's first year with the team, and both his production and underlying numbers suffered. According to
Natural Stat Trick
, the Red Wings' 45.54 expected goals percentage in 2020–21 ranked 28th in the entire NHL.
Namestnikov scored just three goals and eight assists during five-on-five play over his entire 53-game season. Among the 29 Red Wings skaters who amassed at least 100 minutes during the 2020–21 season, Namestnikov ranked 24th with -1.7 total goals above replacement (according to
Evolving-Hockey
's GAR model).
Things have been very different for Namestnikov this year. In the final season of his two-year deal, Namestnikov has already tripled his five-on-five goal output from last season in 13 fewer games and is on pace for the second 20-goal season of his career.
Compared to last season, Namestnikov is averaging more shots, shot attempts, scoring chances, high-danger chances, and individual expected goals. After scoring a career-low 0.97 points per 60 minutes at five-on-five in 2020–21, Namestnikov is back up to 1.93 points per 60 this year — a figure much more in line with the best seasons of Lightning tenure.
21 Red Wings skaters have already played 100 total minutes this season. Namestnikov currently ranks fifth among them with 3.6 total GAR (according to Evolving-Hockey), behind @Tyler Bertuzzi, @Dylan Larkin, @Moritz Seider, and @Marc Staal.
It's very unlikely that Namestnikov keeps producing at his current rate. His 20.4 individual shooting percentage ranks 23rd among the 698 NHL players with at least 10 games played this season; furthermore, his 9.62 on-ice shooting percentage at five-on-five is the highest single-season mark of his entire career.
That said, as inconsistent as he's been in the offensive zone during his career, Namestnikov has long been capable of being an impactful defensive forward. Even as he struggled to score in 2020–21, Namestnikov helped the Red Wings allow just 2.16 expected goals per 60 minutes at five-on-five (the fourth-best mark on the team, according to
Natural Stat Trick
).
Namestnikov's defensive results this year have been more pedestrian, although they've hardly been a reason for concern — relative to his Red Wings teammates, he's still made a positive impact in the defensive zone. His 0.4 total defensive goals above replacement rank sixth among the 21 Red Wings skaters with at least 100 minutes played this season.
The Red Wings will
likely be sellers
this season. @Nick Leddy should absolutely be available, with @Thomas Greiss and @Sam Gagner sure to garner some interest as potential depth additions for contending teams.
What is Namestnikov's current value in a trade? He was traded twice during the 2019–20 season, both times costing the acquiring team a single 2021 fourth-round pick (the Senators also sent the Rangers marginal defensive prospect @Nick Ebert, who left for Sweden the following summer).
Namestnikov scored 17 goals and 31 points in 65 games that year, albeit with a third of his production coming on special teams. This season, all but one of Namestnikov's 18 points have come during five-on-five play.
The Red Wings are still a year or two away from contending, although @Moritz Seider and @Lucas Raymond have likely accelerated the team's upward trajectory by both making immediate impacts in the NHL.
If teams are only willing to offer fourth-rounders or similar assets for Namestnikov in advance of this year's trade deadline, Detroit would probably be best served to explore keeping the 29-year-old winger in the fold to help ease the strain on the team's younger forwards as they continue to find their way in the NHL.
Given what some of his comparable forwards have received in the UFA market as of late, it wouldn't be surprising to see Namestnikov command an annual cap hit of around $3 million on a three-year extension.
Vladislav Namestnikov is a versatile middle-six forward on the right side of 30 who loves playing in Detroit. If both sides are willing to make it work, re-signing Namestnikov should be a no-brainer for the Red Wings.
He's no Kozlov, but Namestnikov can absolutely help a young team as it (hopefully) grows into a contender.