Dylan Larkin has elevated his offensive game to a new level this season
Photo credit:Mark J. Rebilas-USA TODAY Sports
Any good captain understands the importance of leading by example.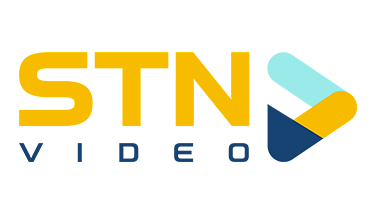 However, in scoring a highlight-reel end-to-end goal against the Dallas Stars on Friday, Detroit Red Wings captain @Dylan Larkin may have made it just a little bit too difficult for his teammates to follow his lead. (We kid, we kid).
Only a special few National Hockey League players are capable of making moves like the one Larkin used to easily sidestep Stars defenseman @John Klingberg.
Alas, being a captain involves more than simply saying "do exactly as I do." As Red Wings general manager Steve Yzerman (himself a former captain) indicated last year, Larkin has been an effective leader throughout his tenure with the team.
"Dylan is an extremely competitive and driven player who sets the standard for dedication and conduct for the Red Wings,"
said
Yzerman when the Wings named Larkin captain last January. "This is the right time to name our new captain and we're certain Dylan is ready to take on the responsibility. He will be an outstanding leader for us, both on and off the ice."
Larkin's first season wearing the "C" in Detroit didn't exactly go according to plan. He scored just nine goals and 23 points in 44 games and
suffered
a season-ending neck injury in April at the hands of @Jamie Benn.
In
an interview
with the 
Detroit Free Press
last May, Yzerman was quick to mention what he liked about Larkin's play in his first season as captain.
"I don't think there's anyone that would ever question his work ethic, his competitiveness in any game that he plays. I would never come home from a game thinking Dylan didn't bring it," said Yzerman. "He's a really good person, he really cares about the Red Wings, he's driven. Overall, his numbers, his goals, statistics, aren't great, but I think he played well."
Yzerman also lauded Larkin's growth as a two-way player — something that mirrored Yzerman's own development during his career — while recognizing his need to continue developing in all three zones of the ice.
"Ultimately, I see Dylan Larkin as an outstanding two-way player," Yzerman told the Free Press. "My goal for him, and we've talked about it, is to strive to be one of the best two-way players in the game. He's got the skill, the strength and the skating ability and the work ethic to do that."
According to
Evolving-Hockey
's goals above replacement (GAR) model, Larkin took significant steps forward in his own zone in 2018–19 and 2019–20 after ranking as one of Detroit's least effective defensive players in his first three NHL seasons.
In 2020–21, the Red Wings were outscored 31 to 17 and scored at a measly 4.94 percent conversion rate with Larkin on the ice at five-on-five. However, according to
Natural Stat Trick
, the Red Wings only narrowly lost the expected goals battle (26.87 to 25.33) during Larkin's shifts at even strength last year.
The captain was due to score more often last season, and his underlying numbers weren't nearly as bad as they appear in the Evolving-Hockey player card shown above.
With Larkin on the ice at five-on-five in 2021–22, the Red Wings have generated 2.75 expected goals and surrendered 2.69 per 60 minutes. The former figure ranks as the second-best on the entire team; the latter puts Larkin in a tie for 14th among the Red Wings' 21 regular skaters.
In short: Larkin's offensive impacts this season have been fantastic; his defensive play-driving has merely been so-so.
That said, on-ice results can be influenced by the play of teammates. To a much greater extent, Larkin's individual shooting numbers have been something to behold.
More than 700 skaters have graced NHL ice for at least 100 minutes at five-on-five this season. Among them, according to Natural Stat Trick, Larkin ranks in the top-80 on a per-60 basis in individual expected goals, shot attempts, scoring chances, and high-danger chances.
Production-wise, Larkin's 2021–22 season has been the best of his tenure with the Red Wings. The 25-year-old forward is averaging 1.50 goals, 1.04 primary assists, and 3.11 points per 60 — all career highs.
Larkin's current scoring rates are almost certainly unsustainable. He's scoring on 17.8 percent of his shots this year, way up from his 9.8 percent average for his career. His 10.79 on-ice shooting percentage at five-on-five ranks second on the Red Wings and top-100 in the NHL.
Even if Larkin takes a slight step back down the stretch, his $6.1 million cap hit will remain a bargain for what he's shown this year. A player of his calibre — a strong leader capable of scoring 70-80 points in a season — might be able to command eight figures on a long-term deal as an unrestricted free agent.
Larkin's current deal will expire after the 2022–23 season, at which point he'll be able to become a UFA for the first time in his career. While the Red Wings might be able to sign the Michigan boy at a hometown discount, he'll still cost a pretty penny.
At this point, extending Larkin should be a no-brainer for the Red Wings. He's a player who the general manager trusts to lead his team, and he's done so admirably in 2021–22.
With all due respect to @Lucas Raymond, Larkin is the centrepiece of the Red Wings' rebuilt forward group and should be compensated as such. Losing him isn't an option.