NHL Central Scouting releases final 2022 rankings: Here's who could fall to the Red Wings
Photo credit:Anne-Marie Sorvin-USA TODAY Sports
NHL Central Scouting has released
its final rankings
of the top skaters and goaltenders eligible for the 2022 NHL Draft.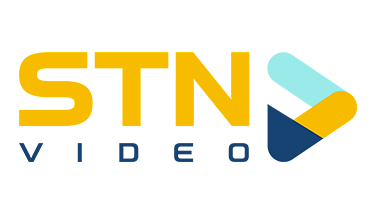 Both the skater and goaltender rankings are split into two categories: North American and International. The scouting bureau extensively watches and also measures the top prospects before compiling its midterm and final lists.
Here's their list of the top 28 North American skaters:
And the top 20 International skaters:
Our friends over at FC Hockey have created a 
full draft ranking
with skaters from both of these lists, and here's who they see being available from 1–9 (which is most likely the range where the Red Wings will select in the first round).
1. Shane Wright — 6'0″, 183 lbs, C
FC Hockey: Wright is a dangerous two-way center who makes an impact in the defensive zone and has the skill to strike off the rush as well as make efficient and quick plays inside the offensive zone. His awareness at both ends is high-end, showing consistently strong positioning and reads defensively as well as quick hands and good vision when maneuvering through traffic.
Smaht Scouting: The expectation for Wright (or any prospect for that matter) should not be to save the franchise or to be a generational talent, as he will most likely disappoint. A reasonable projection for Wright would be in the range of a low-end 1st line to a high-end 2nd line center, which to some may sound pessimistic in the context of 1st overall. Still, it is an essential piece to have on a successful team and is not easy to acquire.
2. Logan Cooley — 5'10", 154 lbs, C
FC Hockey: Cooley is an exciting, creative center that has skill in spades. What jumps out first is his skating ability. He's so light on his feet, almost floating around the ice with fluid, yet crisp, edgework. He doesn't need to make much of a movement to change his path, utilizing subtle weight shifts to make himself unpredictable.
Smaht Scouting: Logan Cooley is for sure one of the more well-rounded and talented players in the entire 2022 draft class. He certainly projects as a top-6 forward, who could play anywhere in the lineup and be able to contribute without question. Based off his play to start the season, it wouldn't come as a shock to see Cooley's name come off the draft board within the first 5 picks, possibly even inside the top 3. Plenty of teams will fawn over his abilities and depending on the situation he's drafted into, that team may be able to sway his decision to forego the NCAA next season, and head straight to the NHL.
3. Simon Nemec — 6'1″, 192 lbs, D
FC Hockey: Nemec is a two-way defenseman who impacts the game in all-three zones, and impressed especially on the offensive blue line and with his poise on the puck in this game. His poise and confidence on the puck is amazing. There is no panic in Nemec's game. Thanks to his edgework, smartness, puck control and absolute confidence, he is driving forecheckers crazy when they try to strip him off the puck.
Smaht Scouting: With Nemec, you are netting a top-pairing defender. While some of the reports might scream that he is stronger offensively than he is defensively, he is well-rounded and well-versed in defending the rush and neutralizing threats in his own zone.
4. Juraj Slafkovsky — 6'4″, 192 lbs, LW
FC Hockey: Slafkovsky is a big, versatile winger who can both dish the puck and finish the play himself. He was firing on all cylinders in his Olympic debut, and at just 17 years old he [made] an impact on the game every time he stepped on the ice. It seemed like the play shifted towards the opponent's zone every time Slafkovsky's line was out there.
Smaht Scouting: Slafkovsky can be a menace at the NHL level. His stick-handling reach and his play on the cycle makes him a threat down low. If he can broaden his game by working on his long-range shot, that allows him to become a dual threat. But, even if he doesn't become that dual threat offensively, he has the physicality and the reach to net pucks in puck battles and set up teammates in the slot. With that said, I can envision him being a top-six contributor at the NHL level.
5. Matthew Savoie — 5'10", 181 lbs, C
FC Hockey: There are few prospects in the 2022 draft whose first few steps are as explosive as Savoie's are. Not only does he have the feet to burst quickly, he has the intensity and the drive to apply himself in that area frequently. He's so competitive and focused, always looking for more ways to get the puck and drive the play. His pacing and motor are among the best in this entire draft class, and he plays that way consistently. Can be a menace on the forecheck, applying enough pressure to force turnovers and mistakes.
Smaht Scouting: Matthew Savoie is one of the 2022 draft's most exciting players and he'll show you why every night. You'd be hard-pressed to find a player that can change the game as much as Savoie can in the offensive zone due to his pace and creativity, and he's the only player that has been able to challenge Shane Wright for the first overall spot. With Savoie's WHL-leading 41 points in 25 games and Shane Wright's underwhelming start to the season, you can start to see why people are wondering if Wright is the best talent in this class or if it will end up being Savoie.
6. Danila Yurov — 6'1″, 172 lbs, RW
FC Hockey: Yurov is a strong-skating playmaker who demonstrates exceptional vision and two-way play. His ability to scan the ice sets him apart, distributing the puck with precision to create offense. The combination of his advanced hockey IQ and skill to disperse the puck to his teammates will translate to higher levels.
Smaht Scouting: If Yurov can work on his stick-handling, he will become a far more dominant offensive forward who can cut to the net with ease. The potential is there. He just needs to work on cradling the puck around attackers and honing in on his deceptive instincts to counteract his attackers' defensive measures.
7. Kevin Korchinski — 6'1″, 168 lbs, D
FC Hockey: Korchinski has made huge progression this season and continues to look more and more like one of the top prospects in the 2022 draft. He plays with an incredible abundance of fluidity, moving effortlessly and gracefully in all directions. And when you add in his long strides and great mechanics, it allows him to cover huge swaths of ice in no time and with little energy expended.
Smaht Scouting: Kevin Korchinski is one of the top draft-eligible defensemen in the WHL this season and plays in all situations for the Seattle Thunderbirds. He blends size and strong edges with great puck skills, making him one of the more intriguing defensemen to come out of the WHL this season. Give him space and he'll explore his options and seek to create offense with it. It's a modern style of play, putting speed and puck-moving over a "traditional" stay at home style.
8. Brad Lambert — 6'0″, 179 lbs, C
FC Hockey: Lambert has long been one of the most talked-about prospects for the 2022 draft, mainly because of his offensive abilities and top of the line speed with the puck. He has had a disappointing season production-wise, but when watching him you still see glimpses of what has made him so highly touted. Lambert seems to be flying every time the play transitions from defense to offense. Once he gets the puck from his defenders and gets going through the neutral zone, he is one of the best players in the league at controlled zone entries.
Smaht Scouting: When it comes to puck movement, Lambert thinks two moves ahead. He will complete behind the back passes as he cuts to centered ice and a teammate comes rushing up the left half-wall. If he collects the puck off of a pass when he's near the corner facing the blue line, he'll skate towards the blue line, button hook, and throw a pass back to the corner. That brings the defender with him and opens up ice down low in the corner. Lambert is aware that with his excellent puck skills that he can lure defenders to him and open up lanes for his teammates.
9. Joakim Kemell — 5'11", 176 lbs, RW
FC Hockey: Kemell is an absolutely electrifying player to watch with his blend of speed, puckhandling and finishing ability. He always seems to find ways to make plays and go for goal even when there seemingly is nothing there. He has been lights-out during the beginning of the season and is definitely one of, if not the hottest prospect right now.
Smaht Scouting: Kemell's shot is his calling card and he seems to find the most success when shooting one-timers. He's had quite a few highlight-reel one-timer goals to start the season. His one-timer can be electric from both distance and from up close. Kemell can generate height on his one-timer from up close and will look to bend his knee and have the other knee lying down on the ice to provide enough power to generate one-timer top shelf goals in medium danger.
Over here at WingsNation, we'll have plenty of our own coverage leading up to the 2022 NHL Draft (scheduled to take place in Montreal on July 7 and 8), including rankings and individual profiles on each of these players — and more.
---
---
Looking to up your fantasy hockey game? DailyFaceoff has the tools you need for both daily and season-long fantasy leagues, including a lineup optimizer, daily projections, and a whole lot more. 
Sign up for the DailyFaceoff tools here.