Following the Red Wings at the 2022 World Juniors: December 27 preview
Photo credit:Graphic by Mike Gould
Fresh off a successful first day at the 2022 IIHF World Junior Championship, a smaller contingent of Detroit Red Wings prospects will take to the ice in Edmonton and Red Deer on Monday.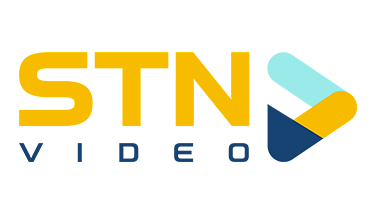 Canada and the United States will take the day off; Austria and Switzerland will make their tournament debuts. Also on Dec. 27, we could see a Red Wings goaltending prospect make his first appearance of the 2022 WJC.
In case you missed it:
here's our recap
of Sunday's action, including detailed breakdowns of every individual performance by a Red Wings prospect.
Like Boxing Day, Monday's slate of World Junior action includes four games and eight teams. Here's what you can expect.
Austria v. Finland — 2:00 p.m. ET
The days of @Marco Rossi are behind Team Austria, which is without a single NHL-affiliated prospect at the 2022 World Juniors.
Of course, that doesn't mean the Austrians don't have anyone who won't eventually become tied to an NHL club. At just 17 years of age, Marco Kasper is already captain of Team Austria and will likely be a first-round selection in the upcoming 2022 NHL Draft.
Kasper likely represents the Austrians' only hope at the 2022 World Juniors. He's a good player, but Team Finland has a dozen (if not more) who are almost as good — and a few who are better.
Detroit has one representative on Team Finland: Eemil Viro, a 19-year-old defenseman who was held without a point in 20:13 of playing time in Sunday's 3–1 win over Germany. Viro isn't a particularly high-scoring player but he could get on the board if Monday's game turns lopsided.
Russia v. Switzerland — 4:30 p.m. ET
Switzerland figures to have a slightly stronger squad than Austria at the 2022 World Juniors.
Defenseman @Brian Zanetti is a Philadelphia Flyers draft pick who is capable of pushing play from the back-end. Lorenzo Canonica went undrafted last year but is a shifty forward who can do damage on the power play.
Still, this one shouldn't be all that close. Even with their suspect defense, Russia is a dominant offensive team and it's easy to foresee Matvei Michkov feasting on the Swiss rearguards.
Detroit has no prospects on either side in this game. If you're only interested in watching the Red Wings' guys, this might be your opportunity to take an afternoon nap.
Germany v. Czechia — 7:00 p.m. ET
Red Wings prospect Jan Bednar backed up Jakub Malek in the Czechs' 6–3 loss to Canada on Sunday. With Czechia playing on back-to-back nights, it wouldn't be surprising to see Bednar get the nod on Monday.
Czechia has a reasonably strong team at the 2022 World Juniors, with Montreal Canadiens prospect Jan Mysak leading the way as captain. He's joined by a handful of other NHL prospects, including Stanislav Svozil (CBJ 2021 3rd), Pavel Novak (MIN 2020 5th), and Martin Rysavy (CBJ 2021 7th).
Oh, and don't forget Ivan Ivan.
Germany put forth a valiant effort in their 3–1 loss to Finland on Boxing Day, actually managing to outshoot the Finns by a 24–22 margin. Edmonton Oilers prospect Luca Munzenberger, Germany's only NHL-affiliated skater, scored the team's lone goal in the game.
Sweden v. Slovakia — 9:30 p.m. ET
This will likely be the marquee event of the day for Red Wings fans, with both of the team's affiliated prospects in the game likely to play key roles for Team Sweden.
Simon Edvinsson
currently sits in a tie for the tournament scoring lead with three points (one goal, two assists) through the first day of competition. He
wowed fans
with a beautiful solo effort leading to a shorthanded goal in the first period against Russia on Sunday.
Theodor Niederbach is no slouch, either. The 2020 second-round pick ranked fourth among Swedish forwards with 17:40 of ice-time and scored a key insurance goal in the third period en route to the 6–3 win.
Slovakia could be a tough out for Sweden, especially if Simon Latkoczy is in goal. The undrafted 19-year-old Chicago Steel alum and 2022–23 University of Nebraska-Omaha commit was spectacular in Slovakia's close 3–2 loss to Team USA on Sunday, stopping 39 of 42 shots.