2022 WJC Day 1 Recap: Edvinsson, Niederbach, Sebrango score on Boxing Day
Photo credit:Hockey Canada
Shortly after @Simon Edvinsson became the first Detroit Red Wings prospect to score at the 2022 IIHF World Junior Championship, fellow Detroit draft picks @Theodor Niederbach and @Donovan Sebrango tallied in wins for their respective teams on the opening day of the tournament.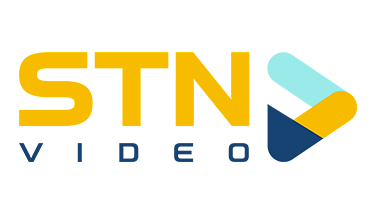 Edvinsson gave Team Sweden a 2–0 lead early in the second period against Russia. For a more detailed breakdown of that goal, click
here
.
Similarly, Niederbach gave the Swedes another two-goal lead during the final frame of the same contest. Streaking down the right side in the offensive zone, Niederbach unleashed a heavy wrister that eluded Russian goaltender Yaroslav Askarov to make it a 5–3 game.
Oskar Olausson and Edvinsson picked up the helpers on Niederbach's first goal of the tournament (and the third of his World Junior career). The Swedes ended up winning the game by a 6–3 score, with Edvinsson adding another assist on Daniel Ljungman's late empty-netter.
Team Canada took on Czechia in the next game on the Boxing Day slate. While Red Wings goaltending prospect @Sebastian Cossa watched from the press box, Sebrango scored a game-tying goal for Canada late in the first period.
Canada trailed the Czechs 3–1 midway through the first but rallied back by the end of the frame, with Sebrango knotting things up at the 19:31 mark. The 19-year-old defenseman was able to capitalize on a perfect feed by @Cole Perfetti, firing a hard shot past Czech goaltender @Jakub Malek for his first-ever World Junior goal.
Projected 2023 top-two pick Connor Bedard registered the secondary assist on Sebrango's marker.
Six of Detroit's eight World Junior attendees took the ice on Sunday, with goaltenders Cossa and Jan Bednar watching from the sidelines. Team USA forwards Carter Mazur and Red Savage were both held pointless in a 3–2 win over Slovakia, as was Finnish defenseman Eemil Viro in a 3–1 victory over Germany.
Red Wings prospect statistics from Dec. 26 WJC competition:
Carter Mazur (USA): 0 G, 0 A, 0 P, 5 SOG, 2 PIM, even, 16:44 TOI
Red Savage (USA): 0 G, 0 A, 0 P, 0 SOG, 0 PIM, even, 11:03 TOI
Simon Edvinsson (SWE): 1 G, 2 A, 3 P, 2 SOG, 0 PIM, +1, 23:43 TOI
Theodor Niederbach (SWE): 1 G, 0 A, 1 P, 2 SOG, 0 PIM, +2, 17:40 TOI
Eemil Viro (FIN): 0 G, 0 A, 0 P, 1 SOG, 0 PIM, even, 20:13 TOI
Donovan Sebrango (CAN): 1 G, 0 A, 1 P, 1 SOG, 0 PIM, even, 19:50 TOI
Sebastian Cossa (CAN): did not play
Jan Bednar (CZE): did not play