The Red Wings have a lot of decisions to make about their defensemen
Photo credit:Mark J. Rebilas-USA TODAY Sports
First thing's first: @Moritz Seider isn't going anywhere.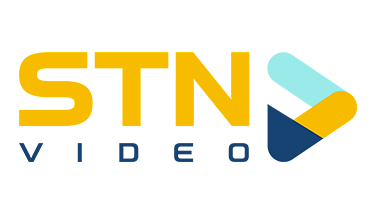 Even as a 20-year-old rookie, Seider is already one of the National Hockey League's most valuable defensemen.
Seider is signed through 2024 at a hilariously cheap $863,333 cap hit, albeit with up to $850,000 in attainable performance bonuses per season. The Red Wings would probably be thrilled to cut Seider those extra checks if it meant he played well enough to earn them.
@Filip Hronek's spot on the Red Wings is likely also secure. The 24-year-old Czech rearguard is a capable power-play quarterback signed for two seasons after this one at a reasonable $4.4 million cap hit. With Seider and Hronek in the fold, the right side of the Red Wings' defensive top four looks pretty good.
Don't forget about @Gustav Lindstrom, a 23-year-old Swede who has another year left after this one at an $850,000 cap charge. Lindstrom, a second-round pick from 2017, is yet another righty in a stacked Red Wings system. He already looks like a capable bottom-pairing guy in his first full NHL season.
Between Seider, Hronek, and Lindstrom, the Red Wings will pay a total of $6.11 million for their entire right side on defense next season. Given Seider's overall excellence, Hronek's considerable production, and Lindstrom's defensive promise, that's a bargain.
On the other side of the coin, the Red Wings' left side on defense leaves a lot to be desired. This season, Detroit's three most frequently used left-handed defensemen have been @Nick Leddy, Danny DeKeyser, and @Marc Staal, all of whom are set to become unrestricted free agents in July.
Staal, 35, has been on a bit of a PDO bender this season. The Red Wings have outscored their opponents 23–19 with Staal on the ice at five-on-five this year, largely in part to his team-leading 11.11 on-ice shooting percentage.
Don't be fooled: Staal is one of the Red Wings' least effective offensive players. According to
Natural Stat Trick
, the 2021–22 Red Wings have averaged just 2.19 expected goals per 60 minutes (xGF/60) with Staal on the ice at five-on-five.
Among the 21 Red Wings skaters with at least 100 minutes played at even strength this season, Staal's xGF/60 figure ranks 15th. His defensive results have been slightly better, but nothing to write home about. Staal is one of the oldest players in the NHL and it remains to be seen whether he even returns to the league next year.
Then, there are Leddy and DeKeyser. At just 30 and 31 years old, respectively, these two defensemen theoretically should be able to stay in the NHL for a few more seasons.
This season, both Leddy and DeKeyser have (barely) managed to stay afloat in the offensive zone. In the Red Wings' end, though…
Leddy will find a job in the NHL next season. The Red Wings traded a second-round pick for him because he proved himself capable of quarterbacking a power play and driving offense during his time with the New York Islanders.
One particularly weak defensive season won't be enough to drive Leddy out of the league. That's not to say he'll stay in Detroit, though. Last week, we
took a look
 at some of the reasons why the Red Wings will likely move Leddy ahead of the trade deadline in March:
Leddy's $5.5 million-AAV contract expires this summer and the Red Wings could very easily retain half of what he's still owed to make it easier for another team to acquire him. On a stronger team, maybe Leddy could be a better fit.

Is Leddy as bad as the numbers suggest? Probably not. Will the Red Wings be able to recoup the second-round pick they dealt for Leddy by trading him away? It's certainly possible.
While Leddy should still have trade value, it's hard to say the same about DeKeyser. The career Red Wing has shown signs of being on the decline for a few years, having also battled numerous injuries since he signed his lucrative six-year deal with the team back in 2016. Nevertheless, he's spent much of the 2021–22 campaign as Seider's partner.
DeKeyser is a Michigan boy, through and through. He was born in Detroit and emerged as a collegiate standout at Western Michigan University before signing with the Red Wings in 2013 as an undrafted free agent. Simply put, DeKeyser has always been tied to this state.
If the Red Wings are interested in keeping DeKeyser in a depth role beyond this season, he could stick around on a league-minimum deal. At a lower salary, it's possible that he could be a valuable insurance policy on an emerging team.
At the same time, after everything he's been through over the past few seasons, it's also easy to imagine DeKeyser potentially calling it a career this summer. Either way, it's very difficult to envision DeKeyser once again filling a top-four role for the Red Wings next season.
If Leddy is traded and both Staal and DeKeyser either move on or retire, where does that leave the Red Wings' defensive group?
For one, they'll still have @Jordan Oesterle. The 29-year-old lefty has one more year after this one at a $1.35 million cap hit and is capable of playing both sides, but he's not going to step into a significant role for this Red Wings team. He's purely a reserve option.
@Troy Stecher has missed most of the 2021–22 season with
a wrist injury
and isn't expected back until February, at the earliest. The 27-year-old right-shot rearguard has occupied top-four spots in the past, particularly during his time with the Vancouver Canucks.
Lke Staal, DeKesyer, and Leddy, Stecher is a pending UFA. Given Detroit's depth on the right side, it wouldn't be surprising to see him sign somewhere less crowded for next season.
Alright. Let's map out a possible 2022–23 Red Wings defensive depth chart:
xxxxxxxx — @Moritz Seider
xxxxxxxx — @Filip Hronek
xxxxxxxx — @Gustav Lindstrom
@Jordan Oesterle
With all due respect to Oesterle, the Red Wings will certainly need to shore up their left side on defense heading into next season. Their first target could be 2021 first-round pick Simon Edvinsson, who currently plays with Frölunda HC in the Swedish Hockey League.
Edvinsson's contract in the SHL doesn't expire until 2023, although the Red Wings could potentially pay a transfer fee to bring him over early if they see fit. Still, Edvinsson is only one player.
Make no mistake: Detroit should absolutely look at trading Leddy at the deadline to try and recoup the pick they used to acquire him. While it's possible they could eventually look at bringing Leddy back as a UFA, there are other pending free agents who the Red Wings could try and sign to bring more stability to their defensive group.
As things currently stand, @Mark Giordano, @Hampus Lindholm, @Alex Goligoski, @Brayden McNabb, @Calvin de Haan, @Alexander Edler, @Brett Kulak, and @Ian Cole will all become unrestricted free agents this coming July.
According to
Evolving-Hockey
's expected goals above replacement (xGAR) model, all eight of these left-handed defencemen have been positive overall contributors to their respective teams this season. While it's too early to project which of them will actually hit the market on Canada Day, it's safe to say at least a few of them will.
For now, the Red Wings have a full defensive lineup. Come July 1, they'll have a lot of vacancies to fill. Steve Yzerman's 2022 off-season maneuvering could determine who partners with Moritz Seider for years to come.