Ranking which Red Wings are most likely to move before the trade deadline
Photo credit:Nick Turchiaro-USA TODAY Sports
The 2022 National Hockey League trade deadline will pass on Mar. 21 at 3:00 p.m. ET.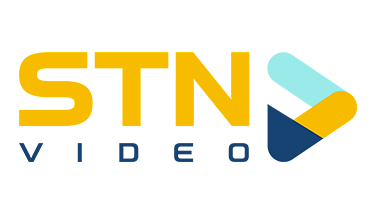 Obviously, that's still more than two months away. Nevertheless, the Detroit Red Wings could still potentially get ahead of the game and sell some of their more valuable trade chips well in advance of that date.
The Red Wings currently rank fifth in the Atlantic Division — five points out of a wild card playoff spot — with 37 points in 37 games. Their closest competition, the Boston Bruins, technically have just five more points but have also played four fewer contests.
With Steve Yzerman at the helm, the Red Wings should be (and likely will be) sellers at the deadline. Seven Red Wings regulars this season are also set to become unrestricted free agents this summer.
According to hockey data analyst Micah Blake McCurdy, the Red Wings'
playoff chances
are now down to just 7.1%. There's little reason why they shouldn't attempt to move some of their expiring contracts.
With that in mind, let's take a look at the three Red Wings players most likely to move prior to Mar. 21.
@Nick Leddy
When the Red Wings acquired Leddy from the New York Islanders in the offseason, they undoubtedly hoped he'd be able to help usher @Moritz Seider into the NHL while providing some two-way value of his own.
We're three months into Leddy's tenure with the Red Wings and Seider has absolutely met (or even surpassed) all of the loftiest expectations about what he could accomplish as a rookie. Perhaps Leddy's veteran presence off the ice helped Seider become more comfortable with his new team.
On the ice, however, Leddy has struggled through what has been the
worst season of his NHL career
. According to Evolving-Hockey's "Goals Above Replacement" metric, Leddy has been the second-most detrimental player in the entire league (only ahead of Montreal Canadiens rearguard @Ben Chiarot — and, yes, behind Danny DeKeyser).
It took 35 games for Leddy to score his first goal of the season. The 30-year-old defenseman is currently on pace for just 23 points in 82 contests, the worst point-per-game pace of his entire career (by a decent margin, too).
Leddy's $5.5 million-AAV contract expires this summer and the Red Wings could very easily retain half of what he's still owed to make it easier for another team to acquire him. On a stronger team, maybe Leddy could be a better fit.
Is Leddy as bad as the numbers suggest? Probably not. Will the Red Wings be able to recoup the second-round pick they dealt for Leddy by trading him away? It's certainly possible. With @Alexander Edler and @Sean Walker out of commission, maybe Los Angeles takes a look.
@Vladislav Namestnikov
Over his two seasons with the Red Wings, Namestnikov has been a perfectly serviceable middle-six forward. He's tied for third on the team with 10 goals in 37 games this year, with his 18 points ranking sixth.
Namestnikov, 29, is sure to be a very appealing trade target in advance of the deadline. He's a versatile forward who kills penalties and could potentially help a struggling power play.
Namestnikov would also easily fit into most teams' salary structure, even at his current $2 million cap hit. He would likely become even more valuable if the Red Wings retained half that amount.
Plenty of playoff-bound teams will be looking to bolster their secondary attacks at the trade deadline. Calgary, Edmonton, and Dallas could all use more depth scoring.
Back in 2019–20, Namestnikov (then making twice as much as he does now) was traded twice. First, the New York Rangers dealt him to the Ottawa Senators for a fourth-round pick. Later in the season, Ottawa flipped him to the Colorado Avalanche … for another fourth-round pick.
Talk about a defined value. Maybe Detroit can swing for the fences and get a third-rounder for Namestnikov this year? He's having one of the best all-around seasons of his career.
@Thomas Greiss
The trade market for goaltenders is always fluid — this season, more than ever.
With an extra team in the mix and COVID-19 taking players out of commission for weeks at a time, it'll be extremely important for aspiring contenders to bolster their goaltending depth at the trade deadline.
Greiss, like his former Islander teammate Leddy, is having a rough season. The 35-year-old veteran has a 6–7–1 record and an .894 save percentage in 16 appearances with Detroit this year. According to Evolving-Hockey, Greiss has allowed 6.08 more goals than expected this season (the 17th-worst mark in the NHL).
With only one year left on his $3.6 million-AAV contract, Greiss will almost certainly be in play as the trade deadline approaches. Just last season, we saw @David Rittich, @Devan Dubnyk, and @Jonas Johansson return picks ahead of the deadline.
The circumstances surrounding goaltenders have been more volatile than ever this year, with the Buffalo Sabres recently signing @Michael Houser
out of the ECHL
(!!) due to a lack of other healthy options in their organization.
If Greiss moves, it'll likely be as insurance to a contending team with an uncertain crease situation like Colorado, Vegas, or Tampa Bay.
Other Red Wings potentially on the move:
@Sam Gagner (versatile and somewhat productive, although Detroit might bring him back again);
@Marc Staal (even though the Red Wings didn't move him last year, he likely still has trade value);
Danny DeKeyser (if anybody offers a seventh-round pick for DeKeyser at 50% retained, Detroit should take it);
@Carter Rowney (cheap depth option with a Stanley Cup ring — those have value to teams);
@Calvin Pickard (great in the AHL this year, could be a coveted depth piece for an injury-plagued contender).
---
Looking to up your fantasy hockey game? DailyFaceoff has the tools you need for both daily and season-long fantasy leagues, including a lineup optimizer, daily projections, and a whole lot more. 
Sign up for the DailyFaceoff tools here.