WingsNation Roundtable: Blashill's fate, Bertuzzi's future, and Seider's partner
Photo credit:Graphic by Mike Gould
It's time for the first edition of the brand-new WingsNation Roundtable!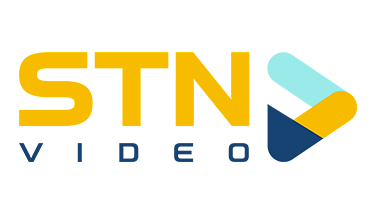 Today, WingsNation managing editor Mike Gould and contributors Scott Ony and Brennan Delaney will discuss three pressing topics relating to the Detroit Red Wings. Keep an eye out for more editions of the Roundtable in the future.
It's been a chaotic past few weeks for the Red Wings, who sold three of their veteran pending UFAs leading up to the trade deadline and brought in a pair of
low-risk, high-reward players
in @Jake Walman and @Oskar Sundqvist.
Steve Yzerman's work is almost certainly not done. This Red Wings team needs a lot of help before it can be considered ready to contend in the ultra-competitive Eastern Conference in the coming seasons.
With that in mind, here's our first topic of conversation for today:
What should the Red Wings do with Tyler Bertuzzi?
Scott: It would suck to see Bertuzzi go, but I believe it will be best for the team long-term. If they can get a solid prospect in his early 20s and a first-round pick, they should take it. This team is still years away from its Stanley Cup window, so it would be best to continue stockpiling assets that can hit their peak when this team is ready to contend.
Brennan: Bertuzzi is a skilled player with a year remaining on his contract. Trading him in the off-season would help the Wings get the most value, especially if you're also looking to sell at the deadline next year. Bertuzzi could be moved for that left-handed defenseman to play with @Moritz Seider, with the Wings potentially being able to sign his replacement on the wing via free agency.
Mike: As Brennan mentioned, Bertuzzi is signed through 2022–23 on a $4.75 million-AAV contract. He'll be an unrestricted free agent after that and the Wings aren't at the point where they can afford to lose a player of Bertuzzi's pedigree for nothing. Re-signing him doesn't make a lot of sense: Bertuzzi will be 28 when his contract expires, his last major injury is still a pretty recent memory, and he plays a style that doesn't always translate to long careers. The Wings are in a position with Bertuzzi where there's a good chance they'll be able to sell him this summer for a massive return. Wingers who can score 26 goals in 56 games don't grow on trees.
Is Jeff Blashill approaching the end of his time in Detroit?
Scott: I think they should fire Blashill after the season with enough time to give his replacement an opportunity to work with Yzerman through free agency and the draft (with the goal to try and contend for the playoffs next year). With six consecutive losing seasons and the second half of this year being so bad, it seems like the team needs a fresh voice. After seeing how Montreal and Vancouver have performed since their coaching changes, it's time for the Red Wings to try something new.

Brennan: The Wings should end Blashill's coaching tenure at the end of the season. While he was a solid coach for a rebuilding team, they need a new voice heading into the 2022 season. This team should be competing for a wildcard spot at that point.
Mike: 
Yeah, Blashill should go. He's had a long run with this organization and I'm sure he's a good guy, but it's rare to see a coach last seven years in one city without winning a single playoff round. The thing is, the Red Wings haven't just been bad this season. They've been 
terrible
, and it's only gotten worse as the season has progressed. Sure, they were without @Jakub Vrana to start, but he's back now and the Wings are still giving up nine goals on a regular basis. @Alex Nedeljkovic deserves better, @Moritz Seider deserves better, and the whole team deserves better. Factor in the
reported tension
between Blashill and some of the Wings' younger players and the idea of replacing him feels like a no-brainer. I'd do it now.
Who should the Red Wings target to play with Moritz Seider going forward?
Scott: I would like to see Seider find a partner he can stick with for a couple seasons. So far this year, he hasn't been able to find a consistent partner who is reliable and the current roster doesn't have any left-handed defenseman worthy of taking on first-pairing minutes. I doubt any of the LD prospects will be ready to be on the first pair next season so the best bet is to find an affordable veteran that is responsible defensively and able to handle 20+ minutes.
Brennan: I don't think there will be any obvious targets to play with Seider available on the free-agent market. However, I think trading for a left-handed defenseman such as @Jakob Chychrun could speed up the end of the rebuild. It'd take a lot to get him, but Chychrun is certainly worth the cost. If we're talking about free agents, @Mark Giordano would be a great stop-gap option but I don't know how much interest he'd have in coming to Detroit.
Mike: Chychrun is a great young player who would look fantastic next to Seider. I do think Scott is right about there not being any obvious internal candidates, although I'd like to see @Jake Walman get a longer look next to Seider to close out the season. Maybe Simon Edvinsson can steal that spot in training camp next year … I don't know. If it comes to bringing somebody into the organization, I'd love to see the Wings look at a solid veteran player like Alex Edler to come in for a year or two. Or, if we're going big … how about Ottawa Senators pending RFA defenseman @Erik Brannstrom? He's a smaller player who is excellent with the puck. Perhaps Brannstrom just needs an opportunity next to a guy like Seider to blossom into an impact player.
---
---
Looking to up your fantasy hockey game? DailyFaceoff has the tools you need for both daily and season-long fantasy leagues, including a lineup optimizer, daily projections, and a whole lot more. 
Sign up for the DailyFaceoff tools here.