2022 WJC Day 2 Recap: Niederbach nets winner against Slovakia, Bednar helps Czechs earn a point
Photo credit:Hokejový nároďák
A quartet of Detroit Red Wings prospects took the ice on Monday at the 2022 IIHF World Junior Championship, with each of them helping their respective teams earn at least a point.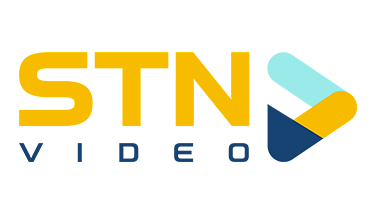 Team Sweden forward and Red Wings 2020 second-round draft selection 
Theodor Niederbach 
continued his hot start to the tournament with the game-winning goal against Slovakia on Monday evening. For a more detailed breakdown of Niederbach's goal, click
here
.
Fellow Swede Simon Edvinsson had a relatively quiet game after putting up three points against Team Russia on Boxing Day. In Monday's 3–0 win over Slovakia, Edvinsson took two minor penalties and failed to record a shot on goal in 20:24 of ice-time.
Similarly, Team Finland defenseman Eemil Viro was held off the score sheet in a 7–1 trouncing of Austria. Although 11 different Finns recorded points in the victory, Viro settled for three shots on goal and a plus-one rating.
Czech goaltender Jan Bednar was the star Red Wings prospect of the day, stopping 30 of the 32 shots he faced in a tightly contested 2–1 overtime loss to Team Germany. Despite conceding a slightly underwhelming game-winning goal to Alexander Blank in the extra frame, Bednar was a brick wall in regulation time.
The 2020 fourth-round draft pick made a
key breakaway stop
on Edmonton Oilers prospect Luca Munzenberger early in the second and continued to look sharp even after allowing Germany to go up 1–0 later in the same period. Bednar faced just six shots in the first period before allowing only a single goal on 25 attempts in the final 40 minutes of regulation.
Team Russia dispatched Switzerland by a 3–1 score on Monday, with no Red Wings prospects taking part on either side.
With eight games in the books after the first two days of the World Juniors, Tuesday's slate will see just four teams in action — and both contests on the docket look to be potential mismatches. Team USA will first take on Switzerland at 4:30 p.m. ET before Canada plays Austria at 7:00 p.m. ET.
Red Wings prospect statistics from Dec. 27 WJC competition:
Carter Mazur (USA): no game
Red Savage (USA): no game
Simon Edvinsson (SWE): 0 G, 0 A, 0 P, 0 SOG, 4 PIM, even, 20:24 TOI
Theodor Niederbach (SWE): 1 G, 0 A, 1 P, 2 SOG, 0 PIM, +1, 12:39 TOI
Eemil Viro (FIN): 0 G, 0 A, 0 P, 3 SOG, 0 PIM, +1, 17:21 TOI
Donovan Sebrango (CAN): no game
Sebastian Cossa (CAN): no game
Jan Bednar (CZE): 32 SOG, 30 SVS, 2 GA, .938 SV%