The Red Wings could lose their exclusive signing rights to five prospects in 2022
Photo credit:Portland Winterhawks on Twitter
When a National Hockey League team drafts a player, their exclusive signing rights seldom remain with that same team in perpetuity.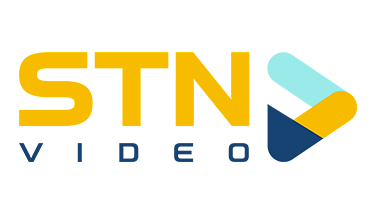 In most cases, teams have two years to sign a Canadian Hockey League prospect after they draft them. Prospects selected from organizations in Sweden, Finland, Czechia, and most other European countries remain exclusively tied to their drafting team for four years.
Collegiate prospects cannot become unrestricted free agents until their NCAA eligibility expires. Finally, there are the prospects selected from Russia, whose rights remain tied to their drafting team in perpetuity due to the lack of a formal transfer agreement between the NHL and the Kontinental Hockey League.
Unless inked to entry-level contracts, five Detroit Red Wings prospects will see their exclusive NHL post-draft signing drafts expire in 2022. The Red Wings will need to make decisions about whether they should keep these players in their system or move on.
With only 50 contract spots available at any given time, the Red Wings would benefit from being proactive about which of these five players are worth retaining.
@Cross Hanas
Right wing — Detroit 2020 2nd (55th overall)
Exclusive signing rights expire June 1, 2022
Easily the highest-profile prospect on this list, current Portland Winterhawks forward @Cross Hanas is very likely to sign with the Red Wings before June.
The 20-year-old winger currently ranks 29th in the Western Hockey League with 38 points (12 goals, 26 assists) in 33 games. While it would be nice to see Hanas a little higher on the league's scoring leaderboard, especially given his age and the strength of the Winterhawks, he certainly hasn't underperformed and the Red Wings used a pretty high draft pick to get him.
Hanas is a 6'1″, 174-pound winger who takes a 
ton 
of shots and is capable of making skilled plays with the puck. Earlier this year, EliteProspects.com
ranked
Hanas as the 12th-best prospect in Detroit's No. 3-ranked system (paywall):
Clearly, the Detroit Red Wings were captivated by this American winger's skill. There's no shortage of that in Hanas' game. He's such a gifted puck-handler; one of the very best in his class from below the hashmarks in the offensive zone. He rolls his wrists up and over the stick to add extra flash to his moves; will quickly roll-out-the-back touch, and regularly dangles goaltenders and defenders.
The Red Wings only have three forwards signed to entry-level contracts for the 2022–23 season: @Lucas Raymond, @Joe Veleno, and @Jonatan Berggren. It's safe to say Hanas will become the fourth.
@Alex Cotton
Right-handed defenseman — Detroit 2020 5th (132nd overall)
Exclusive signing rights expire June 1, 2022
On the contrary, the Red Wings have plenty of defensemen signed to entry-level contracts that will run through at least the 2022–23 season.
In addition to @Moritz Seider, Detroit has @Albert Johansson, @Donovan Sebrango, @Eemil Viro, @Seth Barton, @Jared McIsaac, and @Wyatt Newpower signed through next year. Don't forget: @Simon Edvinsson will be joining that crop very soon. The Red Wings are absolutely stacked on the back-end.
@Alex Cotton is a productive right-handed defenseman in the Western Hockey League. After going unselected in 2019, Cotton went to Detroit in the fifth round the following year after scoring 20 goals in 63 games with the Lethbridge Hurricanes in his draft-plus-one season.
EliteProspects.com editor-in-chief J.D. Burke
expressed some concerns
about Cotton's status as a prospect after Detroit selected him in 2020:
[…] I'm not a fan. Cotton played some of the most highly specialized, sheltered minutes of any relatively high-profile draft-eligible defender, is a re-entry, and has so much work to do on his skating stride to bring it to a point where it's even below the NHL average.
Cotton will turn 21 in May. He ranks 10th among WHL defensemen with 11 goals and 28 points in 32 games this season, which he's split between the Hurricanes and
Vancouver Giants
.
Even considering Detroit's already strong crop of defense prospects, it wouldn't be enormously surprising to see Cotton signed to an entry-level deal before the June deadline. You can never have too many right-handed defenders, after all.
@Jesper Eliasson
Goaltender — Detroit 2018 3rd (84th overall)
Exclusive signing rights expire June 1, 2022
The Red Wings certainly hope @Sebastian Cossa is their starter of the future. After all, they burned a first-round pick to get him.
That being said, there's nothing wrong with keeping some insurance policies. The Red Wings selected two goaltenders at the 2018 NHL Draft: @Jesper Eliasson (third round, 84th overall) and @Victor Brattstrom (sixth round, 160th overall).
Four years later, only one of those goalies has an NHL contract. That would be Brattstrom, who signed an entry-level deal with the Red Wings back in 2020 after emerging as a quality goaltender in HockeyAllsvenskan (Sweden's second-tier professional league).
Here's the rub: Brattstrom was born on Mar. 22, 1997; Eliasson was born on Mar. 21, 2000. These two players were both selected in the same draft but Eliasson has three years on Brattstrom. Eliasson will turn 22 in March, making him one year younger than Brattstrom was when he got his NHL deal from the Red Wings.
Brattstrom posted a 33–12–0 record and a .914 save percentage in the Allsvenskan league before he signed his contract. Eliasson has not been nearly as successful, posting a 0–9–0 record and a dreadful .842 save percentage in 10 Allsvenskan appearances this year.
There's no getting around it: Eliasson has not yet performed to the level required to earn an NHL contract. While it's unlikely the Red Wings sign him during their exclusive window to do so, it's possible Eliasson's numbers could progress in the future to the point where he begins to attract interest from NHL clubs. At this point, however, it'll almost certainly be a "no."
@Otto Kivenmaki
Right wing — Detroit 2018 7th (191st overall)
Exclusive signing rights expire June 1, 2022
@Otto Kivenmaki is an interesting prospect. He's long shown signs of being able to contribute in a top-tier men's league, but he's never quite been able to take the next step.
The 5'9″, 172-pound forward looked very promising in the Finnish Liiga with Ässät in 2018–19, ranking second in the league among 2000-born players with 16 points (two goals, 14 assists) in 34 games. Only Los Angeles Kings 2018 first-round pick @Rasmus Kupari placed ahead of him on the U19 scoring leaderboard, posting 33 points in 43 contests.
Kivenmaki continued taking small steps forward over the following two seasons, topping out at six goals and 18 points in just 29 games with Ässät in 2020–21. His 0.62 points-per-game pace put him in the same ballpark as highly-touted 2000-born NHL prospects @Matias Maccelli (0.76) and @Ruslan Iskhakov (0.70).
Unfortunately, Kinvenmaki appears to have hit a bit of a wall this season. Now playing with Pelicans, the 21-year-old winger has just five goals and 16 points in 37 games. That's a definite step back for a prospect who entered the 2021–22 season needing to show some signs of improvement to merit serious consideration for an NHL deal. Right now, it doesn't look good for Kivenmaki.
@Jack Adams
Right wing — Detroit 2017 6th (162nd overall)
Exclusive signing rights expire Aug. 15, 2022
24-year-old Red Wings prospect @Jack Adams has had a tumultuous collegiate career, to say the least. The 6'6″, 209-pound forward was tracking reasonably well through his first two NCAA seasons at Union College before suffering a
devastating knee injury
in 2019 at the Wings' annual prospects development camp.
Adams tore both the ACL and MCL in his right knee and subsequently missed the entire 2019–20 season. He played just six scoreless games in 2020–21 after
transferring
to Providence College midway through the campaign. Then, this past summer, Adams transferred
again
, this time shifting to the University of Notre Dame.
In 23 games this season with the Fighting Irish, Adams has two goals and eight points. Prior to his injury, Adams amassed 10 goals and 22 points in 38 games as a 21-year-old at Union College in 2018–19.
It's extremely impressive that Adams has been able to return to playing hockey after suffering such a terrible injury. While he's likely no longer on the Red Wings' radar as a potential future NHLer, he should be recognized nonetheless for the perseverance he displayed on his journey to return to competitive hockey.