Tyler Bertuzzi, Alex Nedeljkovic, Moritz Seider: Three Red Wings to Monitor in 2021-22
Photo credit:Jerome Miron-USA TODAY Sports
With training camp just a few weeks away, it's time to put the off-season behind us and focus on the upcoming season, which the Detroit Red Wings are hoping goes much smoother than the 2020-21 shortened campaign.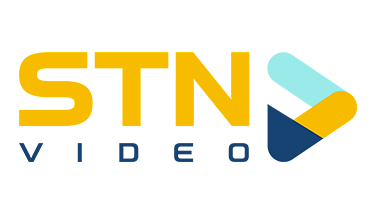 Though this team was aiming to take a positive step forward last season, that ultimately didn't prove to be the case, as they experienced a major COVID-19 outbreak and also finished near the bottom of the league standings once again. This time around, general manager Steve Yzerman and his staff are hopeful the moves they made over the summer can help this club enjoy significantly more success in 2021-22, potentially leading to their first winning season since 2015-16.
But to accomplish that feat, they'll likely need to receive strong showings from three key skaters, including @Tyler Bertuzzi, @Alex Nedeljkovic and @Moritz Seider.
Tyler Bertuzzi 
Starting things off with Bertuzzi, who was limited to just nine games in 2020-21 due to his back surgery, the Red Wings are undoubtedly expecting the 26-year-old to bounce back and return to the same player who had posted at least 20 goals in each of the past two seasons heading into last year.
Considering the 6'1″ forward received a two-year, $9.5 million contract extension this off-season, according to
PuckPedia.com
, there's no question he'll be looking to prove he deserves this new deal while also showing he hasn't reached his ceiling just yet. Since this season will be returning to 82 games for the first time since 2018-19, now would be an ideal time for him to enjoy one of the top statistical performances of his young career.
Taking this a step further, Bertuzzi was on pace to surpass his previous career highs in total goals (21), five-on-five points (37), shots on goal (131), hits (76), blocks (39) and penalties drawn (22) before the 2019-20 campaign was cut short due to the COVID-19 pandemic. If he stays healthy this season, odds are he should be able to set new career highs in multiple different categories.
So it's probably safe to say, the 2021-22 season is expected to serve as a crucial moment in the former second-round pick's tenure in Detroit.
Alex Nedeljkovic
Needing to acquire a reliable young goaltender, the Red Wings reached out to the Carolina Hurricanes and ultimately agreed to a trade that brought Nedeljkovic to Motown in exchange for fellow netminder @Jonathan Bernier, who later signed with the New Jersey Devils, and a 2021 third-round pick.
While this was a very questionable move by Carolina, it was a no-brainer for Detroit to agree to, especially since the 25-year-old finished third in the Calder Trophy voting last season. Shortly after joining his new team, the breakout star jumped at the chance to avoid arbitration, signing a two-year, $6 million contract extension.
Despite appearing in just six combined NHL games prior to 2020-21, Nedeljkovic took the league by storm and proved to be one of the top-performing goaltenders over the 56-game schedule, producing the highest goals-against average (1.90) and save percentage (.932), the third-highest high-danger goals-against average (1.08), the fourth-highest high-danger save percentage (.848) and finished tied for the sixth-most shutouts (three) among all qualified netminders, according to
NaturalStatTrick.com
.
Though the former second-round selection is slated to share starting duties with teammate @Thomas Greiss, it's difficult to envision a scenario where goaltending is an area of concern for the Red Wings in 2021-22 – an aspect that should help them increase their win totals.
Moritz Seider
As talented as Detroit's prospect system is, there probably isn't a skater more coveted than Seider, who was selected sixth overall during the 2019 NHL Draft. Lucky for fans, there's a pretty strong chance the 20-year-old will receive an opportunity to make his highly-anticipated NHL debut this season, which couldn't be more exciting for everyone involved.
With hockey in North America delayed until the winter, the promising young defenseman spent the entire 2020-21 campaign in Sweden, where he posted seven goals, 28 points and was named the SHL's Top Defenseman of the Year. Leading Rogle BK to the league finals, the 6'4″ blueliner played a key role in the playoffs, registering one goal and five points through 13 games.
Following the addition of veteran @Nick Leddy, the 11-year NHL defenseman will likely be paired with Seider in 2021-22, assuming the top prospect earns a roster spot with the Red Wings, of course. As a result, the former New York Islander would be able to serve as a mentor for one of the game's most exciting young players, providing him with a safety net during his second season in North America.