Top Red Wings Drafts of All-Time – 1990
As the prospects begin to pick out their suits for Friday's NHL 2021 NHL Entry Draft (even though I bet most of them have had them picked for months), it felt like the perfect time to reflect on some of the Red Wings all-time draft classes. Will 2021 go down in history? Wings fans are surely hoping it will, but for now, we just need to be patient and trust the rebuild process, despite how frustrating that may be. The Wings have a history of making some incredible selections in not only the first couple rounds but snagging some legends in the deeper ones as well. Obviously, the post-salary cap era is a different beast and requires more strategic contracts and maximizing talent in small time-frames. Can Stevie Y channel his inner Jack Adams, Jim Devellano, or Ken Holland? I'll be tuning in Friday night to find out, but until then, let's spend a couple of days breaking down the Wings' best draft classes.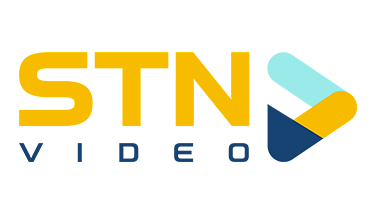 Honorable mentions to the 1991 NHL Entry Draft that yielded Martin Lapointe in the first round, and Chris Osgood in the third. In the 1998 Entry Draft, Holland stayed away from any American players and opted to select five Canadians and six Europeans, including Jiri Fischer in the first round and future All-Star Pavel Datsyuk in the sixth. Anyone that's played fantasy knows how hit-and-miss some of these selections can be. The first-rounder could be a bust, while the tenth-rounder could be a gem. The uncertain variables are what's fun about sport. Good scouting can help, work ethic and team chemistry will be huge factors, but in the end, every team needs that little bit of luck. And lady luck was certainly smiling on the Wings in the following drafts.
1990 NHL Entry Draft – 
Unlike the aforementioned 1998 NHL Entry Draft, Jim Devellano opted to draft only one European player, and instead went for more North American Talent. The Wings held the third pick in a deep draft class that included the likes of Owen Nolan, Petr Nedved, Jaromir Jagr, Darryl Sydor, and Derian Hatcher. The Wings brass elected to take Keith Primeau with their first-round selection.
The Ontario native played at 6'5", 220 lbs, and racked up over 300 games, nearly 100 goals, and over 200 assists during his tenure in Hockeytown. Primeau was a member of the 1994-95 roster that fell short to the painfully boring New Jersey Devils in the Stanley Cup Finals. While Primeau never got to raise the Stanley Cup, he was far from a bust and ended up playing six seasons for the team that drafted him and over a decade in the NHL.
The one European selected hailed from Soviet Russia and would go on to be a member of the famed 'Russian Five' that helped the Wings win back-to-back titles in 1997 and 1998. Vyacheslav Kozlov donned the Red & White for nearly 600 games, lit-the-lamp over 200 times, and set his teammates up with more than 200 assists. After a brief stint in Buffalo, Kozlov went on to assume a rotating captaincy role in Atlanta, before heading back to Russia for five seasons in the KHL. 
Kozlov was an electrifying player that was an absolute steal in the third round. Thankfully, the Russian winger was able to recover from a 1991 car accident that put his playing career in jeopardy when he was left with a brain injury. But he persevered, and as life always comes full circle, Kozlov is now able to watch his nephew Vladislav Namestnikov donning the same jersey he wore 20 years ago.
The last notable selection was Wes McCauley in the eighth round. Due to an injury in 1997, he never suited up for Detroit, but McCauley decided to stay involved in hockey by following in his father John's footsteps as an NHL referee. Those familiar with McCauley know how much of a showman he is when he announces penalties and video reviews. It was nice to see a former Wing in the COVID bubble two seasons ago when he refereed in the Stanley Cup Finals between Tampa Bay and Dallas.
Tune in tomorrow as we do a deep dive into the 1989 NHL Entry Draft and take a closer look at some of the legends that were selected.