The X-Factor Line – An American, a Canadian and a Czech
Photo credit:Rick Osentoski-USA TODAY Sports
Barring injuries and COVID complications, the trio of Bertuzzi, Larkin and Mantha will likely be the top-line when the Wings host the Carolina Hurricanes on January 15th. But it's the second line that will undoubtedly be the X-Factor line.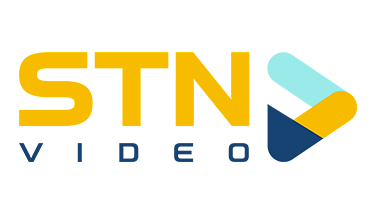 The addition of Sens-castaway Bobby Ryan, the emergence of Filip Zadina and playing Robby Fabbri at his natural center position has all the makings of a hungry and dangerous second-line. All three have endured their various trials and tribulations, and they will all be looking to make an immediate impact on this shortened season. Filip Zadina had the benefit of going over to his home country, the Czech Republic and not only playing but dominating with 14 points in 17 games played. As his counterparts are coming back after such a long lay-off, there's a chance Zadina could come out of the gates with a flurry of much-needed points…and his linemates have all the faith in the world.
When asked about Zadina's progress, Robby Fabbri said,
"It's his confidence, he's a skilled-player, he's a fast player, he's got all the tools. He's playing with confidence with the puck and he's patient with it and you notice it right away. Whether it's what he did in the summer or playing games, it's paying off."
Considering the uncertainty in net and on the back-end, this X-Factor line could be a real difference maker for the Wings. The talent of Bobby Ryan is undeniable. He has been training for months to get back into shape and will be the first to acknowledge that these lifestyle changes have helped him tremendously. When asked about establishing chemistry with a new team, Bobby Ryan said,
"It'll be tough. I've been here 2 months and I've had 2 conversations with Zadina because he's been playing and we haven't been able to get on-the-ice with each other."
Chemistry aside, Bobby Ryan is a veteran with a game whose adaptability is second-to-none… he always finds his place, no matter what teammate lines up next to him. The New Jersey native and former #2 overall pick will always be a threat to light-the-lamp at Little Caesar's Arena.
Further, although often forgotten about because of his injury battles, Robby Fabbri is a Stanley Cup Champion. That's the leadership this young Wings team desperately needs, particularly down-the-middle. It will be interesting to see how the Fabbri-at-center-experiment will go especially because, when asked about the switch, his excitement was palpable.
"It's my natural position. I've played there my whole life and I feel comfortable and effective."
According to Meriam-Webster Dictionary an X-Factor is a circumstance, quality, or person that has a strong but unpredictable influence. Due to their unpredictability in past-seasons, this trio embodies the X-Factor moniker. While there's a damn good chance they end up being a bust and the Wings end up in the basement…again…they all have the talent, will and passion to drive a second-line and could be the beautiful X-Factor that propels the Wings to their first postseason appearance in 5 years. Only time will tell.