2022 WJC Day 3 Recap: Team USA forfeits against Switzerland, Bedard flattens Austria
Photo credit:Hockey Canada
After scoring a key goal in Canada's first win of the 2022 IIHF World Junior Championship, Detroit Red Wings prospect Donovan Sebrango played more of a tertiary role in his team's rout over Austria on the tournament's third day.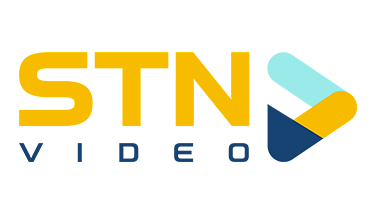 16-year-old phenom Connor Bedard led the way as Canada demolished Austria by an 11–2 score on Tuesday. The 2023 NHL Draft-eligible prospect scored four goals and fired 12 of Canada's 64 shots.
Dallas Stars prospect Logan Stankoven scored the game-winning goal for Canada, which improved to 2–0–0–0 in the tournament.
Red Wings goaltending prospect Sebastian Cossa sat on the bench for the second consecutive game to open the 2022 WJC. Instead, undrafted 19-year-old goaltender Brett Brochu manned the crease for Canada on Tuesday, stopping 20 of 22 shots in his World Junior debut.
Team Canada will return to action on Wednesday against Germany. It remains to be seen whether head coach Dave Cameron will tap Cossa for his first appearance of the tournament or return to one of Brochu or Dylan Garand between the pipes.
While all 12 of Canada's forwards managed to record at least a point against Austria, Sebrango was one of four Canadian defensemen to be held scoreless in the game. Sebrango's plus-two rating ranked as the best of those four players.
As originally scheduled, Canada's game against Austria was to be preceded by Team USA taking on Switzerland earlier on Tuesday afternoon.
That turned out not to be the case. Team USA ultimately forfeited its clash against Switzerland after two of its players (one forward, one goaltender) tested positive for COVID-19.
At this point, it's unclear whether Red Wings prospects
Red Savage 
or
Carter Mazur 
are among those presently affected, or if any more cases are to come. Either way, Team USA is currently
in quarantine
.
On the official record, Tuesday's game reads as a 1–0 win for Switzerland — and a loss by the same score for Team USA.
The Americans are scheduled to play on Wednesday against Team Sweden. According to TSN's Bob McKenzie in the Twitter thread linked above, Team USA's players
would require two negative tests in a 24-hour period to be eligible to play against the Swedes.
In addition to Sweden–USA and Canada–Germany, Wednesday's scheduled competition includes Finland–Czechia and Slovakia–Russia. It's possible that all eight Red Wings attendees — including Simon Edvinsson, Theodor Niederbach, Jan Bednar, and Eemil Viro — could take part in Wednesday's slate of games.
Red Wings prospect statistics from Dec. 28 WJC competition:
Carter Mazur (USA): game forfeited
Red Savage (USA): game forfeited
Simon Edvinsson (SWE): no game
Theodor Niederbach (SWE): no game
Eemil Viro (FIN): no game
Donovan Sebrango (CAN): 0 G, 0 A, 0 P, 2 SOG, 0 PIM, +2, 16:03 TOI
Sebastian Cossa (CAN): inactive
Jan Bednar (CZE): no game