Taro Hirose is off to a point-per-game start in Grand Rapids this season
Photo credit:Jerome Miron-USA TODAY Sports
Detroit Red Wings prospect @Taro Hirose is making the most of his time with the Grand Rapids Griffins to start the 2021–22 campaign.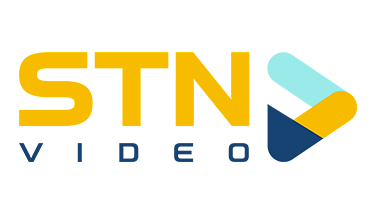 The 25-year-old winger very easily could have hit the open market as a Group 6 unrestricted free agent after the end of the 2020–21 season, during which he ranked second on the Griffins with 28 points in 29 games.
Instead, the Red Wings opted to re-sign him to a one-year deal on July 27, 2021 — just one day before the 2021 UFA signing season started. The contract allowed Hirose to stay for at least one more season in the state where he played his college hockey and became a coveted NCAA free agent.
Hirose will be handsomely compensated for his play this season, regardless of whether he's in the American Hockey League or the National Hockey League.
His current deal carries an $850,000 NHL cap hit, representing a $25,000 raise from last year. Hirose will also earn a $190,000 salary in the AHL, up from $125,000 in 2020–21 and just $70,000 in both of the two seasons before that.
With the way Hirose is currently playing, it wouldn't be a surprise to see him eventually receive some of that NHL money at some point this season. The highly skilled playmaker is off to his best start as a professional, with points in 12 of his first 17 games of the year.
Hirose leads the Griffins and ranks ninth in the entire AHL with 17 points in 17 games. A pass-first forward by nature, Hirose is already just one goal shy of his single-season career-high of five.
As a whole, the Griffins have scored just 49 goals in 17 games. Their 2.88 goals-per-game rate ranks 19th in the AHL.
Hirose has factored in on more than a third (34.7%) of Grand Rapids' goals this season. He has over 30% more points than anybody else on the Griffins — @Riley Barber ranks second, with 13 points in 17 games — and is the youngest player among the team's top three scorers.
The knock against Hirose has always been his size. At 5'10" and 162 pounds, Hirose will likely have to keep dominating on the scoresheet over an extended period in the AHL before he receives another look in the NHL. For better or worse, a 6'2″ player will almost always get the nod over a 5'10" player with similar production.
Hirose has had good and bad stretches in the NHL. He appeared to be quite capable of driving offensive play in both the 2018–19 and 2020–21 seasons but looked to be out of his element in his 26 games during the 2019–20 campaign. His total NHL sample is still quite small, with just 656 total minutes of ice time in 42 games spread out over three seasons.
Over that stretch, Hirose's 1.17 5-on-5 points per 60 minutes ranked 15th out of 57 Red Wings skaters and his -3.86 relative 5-on-5 expected goals percentage placed 43rd (according to
Natural Stat Trick
). Hirose has amassed three goals and 16 points in his NHL action to date.
Hirose is on what is called a "blended contract." Even if he spends all year in the AHL and receives that $190,000 salary in full, he'll earn $30,000 on top of that to bring him to his minimum guaranteed take-home of $220,000. (If any time spent in the NHL brings his total earnings above $220,000, he won't receive any extra cash).
If Hirose continues to lead the way on an underwhelming Grand Rapids team, he could receive another chance to prove his worth at the NHL level. That said, the Red Wings are currently on the fringes of the playoff picture in the NHL and likely won't make any major changes until they fall out of the race. For now, Hirose's only path back to Detroit is likely as a temporary injury replacement.
Even with younger prospects like @Jonatan Berggren and @Jared McIsaac showing encouraging progression in Grand Rapids, Hirose remains a player worth monitoring for Red Wings fans. While this could be his last year in the organization, Hirose — once again a pending Group 6 UFA — appears to have finally made his way to the top of the food chain for the Griffins.
If the Red Wings begin to slide and the likes of @Givani Smith and @Carter Rowney continue to struggle at the bottom of the rotation, opportunity could soon knock once more for Hirose.