Sergei Fedorov's No. 91 belongs in the rafters at Little Caesars Arena
Photo credit:USA TODAY Sports-DetroitFreePress syndication
Sergei Fedorov played his last competitive hockey game nearly eight years ago.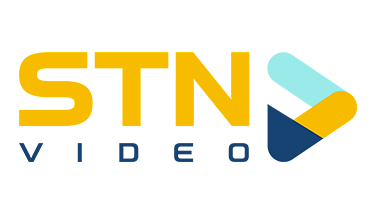 Then 44 years old, Fedorov appeared in two games with CSKA Moscow at the 2013 Spengler Cup in Davos, Switzerland. Fedorov also served at the time as the team's general manager, a position he held until 2017; he returned to coach the club in 2021–22.
Fedorov scored one goal in the tournament en route to CSKA's finals loss to Genève-Servette HC, led by former NHLers Matthew Lombardi and Kaspars Daugavins (both of whom were ultimately named to the tournament all-star team).
Prior to 2013, Fedorov had never appeared in a Spengler Cup game. His participation in that tournament — pulling double-duty as a player and executive, no less — added just another item to his already overstuffed hockey résumé, which, at the time, also included 1,179 points in 1,248 NHL games, three Stanley Cups, gold medals at the World Juniors and World Championships, two Olympic medals, and five trophy cases' worth of additional honours. (He later went on to add "Hockey Hall of Fame inductee" and "IIHF Hall of Fame inductee" to his CV).
Fedorov won the Hart Trophy and the Lester B. Pearson Award in 1994, both of which recognized him as the NHL's most valuable player (the media votes on the Hart; the NHLPA decides who wins the now-renamed Ted Lindsay Award).
The same year, Fedorov won his first Selke Trophy as the NHL's top defensive forward and was also named to the league's end-of-season first all-star team (not entirely surprising, given how the players and media both agreed about his incomparable value).
Legendary Red Wings head coach Scotty Bowman absolutely loved having Fedorov at his disposal, particularly as part of the iconic "Russian Five" combination. The photo at the lead of this piece is from the Red Wings' 2002 Stanley Cup championship celebration, the third shared by Fedorov and Bowman.
Fedorov, a natural center, was more than capable of shifting around the Red Wings' lineup out of necessity — and, when asked by Bowman to do so, he thrived.
"The Russian system, when they first came over and played in 1972 and everything else, they didn't have to check a lot because they wanted to keep the puck. Their defense was their offense," Bowman
told The Hockey News
in 2015.
"Fedorov was a different kind of player," Bowman added. "He was such a great skater – he could skate forwards and backwards at equal speed. We did have some injuries and I put him back on defense and he was outstanding for about six weeks. Could have been an all-star defenseman, but he developed his offensive skills."
Fedorov spent 13 of his 18 NHL seasons with the Red Wings and is one of just four players to score 400 goals with the team, hitting that mark exactly before signing with the Mighty Ducks of Anaheim in 2003.
The three players ahead of Fedorov on Detroit's all-time goal-scoring leaderboard — Gordie Howe, Steve Yzerman, and Alex Delvecchio — all played at least 600 more games in a Red Wings sweater and have their numbers enshrined in the rafters at Little Caesars Arena.
Fedorov's 554 assists rank seventh in Red Wings history; his 954 points place sixth. Among players with at least 100 career games with the Red Wings, Fedorov's 1.05 points-per-game pace ranks behind only Howe (1.07), Yzerman (1.16), and Marcel Dionne (1.18), the latter of whom spent just four seasons in Detroit before becoming a Los Angeles King in 1975 as part of one of the
most lopsided
trades in NHL history.
In 1995, Fedorov led the NHL playoffs in assists and points as the Red Wings lost to the New Jersey Devils in a Stanley Cup sweep. The following year, he again led the league with 18 post-season assists despite Detroit falling to the Colorado Avalanche in the third round.
When the Red Wings won the 1998 Stanley Cup, Fedorov scored a league-leading 10 goals in the playoffs — not entirely a surprising feat, given that he won the "hardest shot" event at the 2002 NHL All-Star SuperSkills Competition with a 101.5-mph howitzer.
To this day, Fedorov maintains a very visible presence in the hockey world. In addition to his head coaching duties with CSKA Moscow, Fedorov currently serves as an assistant with Team Russia during the 2021–22 Euro Hockey Tour and will fill the same role behind the bench for "Team ROC" (read: Russia) at the 2022 Winter Olympics in Beijing.
It wouldn't exactly be difficult for the Red Wings to track Fedorov down and bring him back to Detroit for a ceremony. Based on his contributions while playing with the team, Fedorov's No. 91 absolutely deserves to hang from the rafters at the LCA alongside Terry Sawchuk's No. 1, Red Kelly's No. 4, Nicklas Lidstrom's No. 5, Lindsay's No. 7, Howe's No. 9, Delvecchio's No. 10, Sid Abel's No. 12, and Yzerman's No. 19 — plus, eventually, Pavel Datsyuk's No. 13 and Henrik Zetterberg's No. 40.
Why isn't Fedorov's name already up there, then? There are a few reasons — at least 28 million of them.
After the Red Wings won the 1997 Stanley Cup, Fedorov held out for the first five months of the following season before signing an
unprecedented
six-year, $38 million offer sheet with the Carolina Hurricanes. The contract set him up to be paid a base salary of $2 million each year, but the real incentive came in the form of potential bonuses for the 1997–98 campaign.
The Red Wings matched the offer sheet and, as a result,
had to scramble
to pay Fedorov a $14 million signing bonus. He was subsequently paid his $2 million base salary for just 21 games of work in the regular season.
The real poison pill came in the 1998 playoffs. The offer sheet included a stipulation where Fedorov would be paid an additional $12 million lump sum if his team reached the conference finals that season. At the time the Hurricanes tendered Fedorov the offer sheet, they already appeared destined to miss the playoffs entirely; the Red Wings, meanwhile, were the defending champions and all but locked into home-ice advantage.
Detroit did, indeed, reach the conference finals and ended up winning another Stanley Cup. Fedorov was paid $28 million for just 43 games of work in 1997–98 — never in the history of the National Hockey League has a team paid more for a player in a single season.
Fedorov rewarded the Red Wings for matching the offer sheet by putting together one of the best playoff performances of his career, most notably scoring the winning goal late in the third period of Detroit's Game 3 victory in the 1998 finals.
"That's why you pay him a billion dollars," indeed.
Fedorov further forfeited favour with the Red Wings' faithful in 2003 when he rejected multiple offers to stay and instead signed with the Mighty Ducks of Anaheim — the same team that had vanquished the Red Wings' hopes at another repeat in the 2003 playoffs — as a free agent.
After leaving for Anaheim (and during his subsequent tenures in Columbus and Washington), Fedorov was frequently
booed
by fans at Joe Louis Arena whenever he returned to play against the Red Wings.
Those days have since passed. Red Wings fans at the Joe treated Fedorov to a
huge standing ovation
in 2015 when he returned to Detroit for a ceremony to recognize his induction into the Hockey Hall of Fame.
In 2017, then-Red Wings general manager Ken Holland said on Detroit radio station WXYT-FM 97.1 The Ticket that the team "certainly" needs to consider elevating Fedorov's No. 91 up alongside former teammates Yzerman, Lidstrom, and the rest.
"[Fedorov] had a tremendous career and I think he was one of the best players in the history of the Red Wings franchise," Holland said. "Certainly, I think that Mrs. [Marian] Ilitch, Chris Ilitch, Tom Wilson, Jim Devellano, myself, all the people that are involved probably have to have a conversation about Sergei."
Yzerman has since replaced Holland as the Red Wings' general manager. At a press conference in February 2020, he deferred to team ownership when pressed on the topic of retiring Fedorov's number.
"It's not my place to make that decision and it's not my place to tell the Ilitch family what to do," Yzerman said. "Ultimately, I think it's something that will get a lot of consideration."
Longtime Red Wings executive Jim Devellano
talked about Fedorov
with
The Athletic
in 2018 ahead of Red Kelly's No. 4 retirement ceremony. Devellano explained how he and the late Red Wings owner Mike Illitch decided in the 1980s to limit jersey retirements to players who helped the team win Stanley Cups.
Fedorov, of course, won three of those with the Red Wings, but Devellano had more to say about No. 91's loyalty to Detroit — or a lack thereof.
"Do you realize that he wanted out of the Red Wings (organization) on two occasions? Are you familiar with that?" Devellano asked The Athletic's Craig Custance in 2018. "Did you know he turned the owners down on a 5-year, $50 million contract? Did you know he signed an offer sheet with the Carolina Hurricanes and we had to match with a $24 million signing bonus?"
Clearly, Fedorov didn't always make the best impression with the Red Wings' higher-ups during his NHL career. With the exception of Howe, whose situation was complicated by the emergence of the World Hockey Association and who remained in the Red Wings' good graces after his departure, the eight players whose numbers are already enshrined in Detroit all either spent their entire NHL careers with the Red Wings or were traded away at the behest of team management.
Fedorov was different. He ultimately chose to leave, as was his right. Before that, he helped the Red Wings win three championships and gave the city of Detroit 13 of the best individual seasons a National Hockey League player has ever had.
In 2016, Pavel Datsyuk
left the Red Wings
to return home to Russia one year before the end of his NHL contract. He cited his desire to spend more time with his family, including his young daughter.
Datsyuk helped the Red Wings win two Stanley Cups and, like Fedorov, is one of the greatest players in the history of the franchise. Should he, too, not be honoured by the Red Wings at some point in the future because he chose to leave Detroit ahead of schedule?
It's now been nearly 20 years since Fedorov won his third Stanley Cup in Detroit. He played his final NHL game almost 13 years ago. The plentiful assortment of commemorative banners hanging at Little Caesars Arena looks incomplete without Fedorov's No. 91 included alongside the digits of his fellow Detroit hockey legends.