Red Wings UFA Jonathan Bernier: Returning to Detroit Would Be 'Number One Choice'
Following another disappointing season for the Detroit Red Wings, resulting in a 19-27-10 record, general manager Steve Yzerman and his staff have plenty of important decisions to make this off-season, which includes goaltender @Jonathan Bernier's impending free-agent status.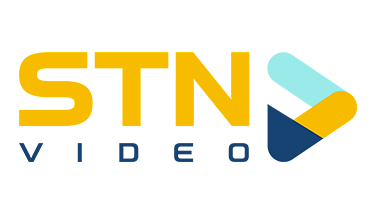 After signing a three-year, $9 million contract with the Red Wings back in 2018, Bernier, 32, is slated to become an unrestricted free agent this summer for the third time in his career and must decide what's best for him and his family moving forward. Since the veteran netminder has spent time with five different organizations throughout his 13-year career, changing cities probably wouldn't be a major adjustment for him if he ultimately comes to that decision.
While the former first-round pick has earned a front-row seat to this club's rebuilding process, he's really enjoyed his time in red and white over the last three seasons, and if the final decision was up to him, his tenure in Motown would extend into next season. Though the Quebec native will likely receive multiple offers on the open market, he feels at home in Detroit and would prefer to stick around a little bit longer with this current group.
"My family and I, we really like it here," Bernier explained. "I feel comfortable at the rink [and] on the ice. So for me, it'd be my number one choice but it all depends on where Steve [Yzerman] wants to head next. If he wants to keep me here or he wants to try somebody else, but I'd definitely like to stay here."
Coming into this season, Bernier was hopeful the Red Wings could take a positive step forward during this 56-game schedule, although two separate injuries (upper-body and lower-body) forced him to miss a combined 17 games and prevented him from appearing in more than 24 contests. Along with his injury woes, the Red Wings' COVID-19 outbreak also took a major toll on this team and caused them to overcome a significant obstacle early on.
Having said that, the left-handed goaltender still believes this club is on the right path and is confident they can bounce back strong in 2021-22 if everyone stays healthy.
"I thought we had a good start," Bernier discussed. "We felt pretty good about ourselves from training camp and COVID hit and we kind of lost our confidence as a group there when we lost that many guys. But, I thought we battled hard until the end and I can definitely see that we're heading in the right direction."
Despite being limited to just 24 games in 2021, Bernier still performed respectably during his third campaign with the Red Wings, producing a 2.99 goals-against average, .914 save percentage and a 9-11-1 record.
At this stage of Bernier's career, some people may question his preference to remain with a losing team that's still a few seasons away from becoming a playoff contender, however, not being here for when the good times eventually return is something he'd largely regret. If the former Toronto Maple Leaf could redo things, his tenure in blue and white would've lasted for much longer than just three seasons, allowing him to enjoy their transformation into a championship contender.
"It's a great challenge, as a goal especially, you can make that rebuild faster if you're playing well and you get some wins," Bernier detailed. "But to me, I lived in Toronto and the one thing that I regret is going through the pain but not being there when they're getting better. So for me, that's one of the reasons why I want to stay here.
"I can see that we're heading in the right direction. So I'd definitely like to stay here and see the process and towards the end too."