Red Wings Still Searching For Defensive Answers Following Latest Defeat
After sweeping the Columbus Blue Jackets over the weekend, the Detroit Red Wings entered Tuesday's game against the Florida Panthers on a high note, although things fell apart fairly quickly as this contest ultimately proved to be another crushing blow to their 2020-21 season.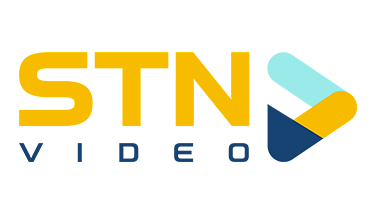 Falling flat out of the gate, the Red Wings allowed forward @Jonathan Huberdeau to open the scoring just 17 seconds in the first period and allowed another pair of goals before the first 20 minutes concluded, handing the Panthers a 3-0 lead. While forward @Filip Zadina potted his fourth marker of the season in the middle frame, center @Carter Verhaeghe regained his team's three-goal advantage later in the period, ultimately earning them a 4-1 victory.
Despite a respectable performance through the final 40 minutes of this game, Detroit was forced to play catchup in all three periods and just couldn't recover from its slow start in the opening period. Frustrated with Tuesday's outcome, captain @Dylan Larkin took accountability for the team's losing effort and also admitted this type of performance isn't acceptable on any level.
"I had the puck to my stick twice and gave it to them and it's in the back of our net – it's on me," Larkin explained. "[I] take a lot of responsibility for that and it's not the way we have to play, not the way we were playing, and [it's] not acceptable."
With the Red Wings scoring the
second-fewest goals per game
(2.16) this season, they've needed to rely on the defensive aspect of their game, focusing on playing clean and smart hockey. But when this team plays sloppy, as they did on Tuesday by committing 10 giveaways, they aren't able to come away victorious and that's something coach Jeff Blashill is hoping to change moving forward.
"You just got to make sure you're great defensively," Blashill discussed. "We've got to be a hard team to play against, we've got to be great defensively. So even when you're not on your A-game, whether you're a sportswriter, a coach or a hockey player, you're not on your A-game every night for sure. The reason you want to be great defensively is because when you're not on your A-game you still have a chance to win."
While playing through a pandemic has been extremely difficult for every player in the league, the 2020-21 campaign has been very tough on Larkin, as he's only produced six goals, 19 points, four power-play points, 0.18 goals per game (career-low) and 0.58 points per game (lowest since rookie season) through 33 games.
In comparison, the 24-year-old generated 19 goals, 53 points, 14 power-play points, 0.27 goals per game and 0.75 points per game in 71 games last season.
Considering there are just 19 games remaining in the regular season, the focus of this season has undoubtedly shifted to finishing strong and building for the 2021-22 campaign. Looking to rebound off this latest defeat, Larkin is hopeful his team can end this losing streak at just one game and is determined to have a better start during this rematch against the Panthers on Thursday.
"We have to come out and have a better response and a better start than we did tonight [Tuesday]," Larkin detailed. "We can't let this slide, this [is a] huge game on Thursday here against a team that's banged up and if we play the right way, we play hard, we're going to be successful against that team and we all believe it."