Red Wings Off-Season Player Profile: Dylan Larkin
Entering his sixth season in the league, forward @Dylan Larkin was aiming to help lead the Detroit Red Wings in a positive direction this past season, and while the organization finished near the bottom of the standings once again, he tried his hardest to make this team as competitive as possible.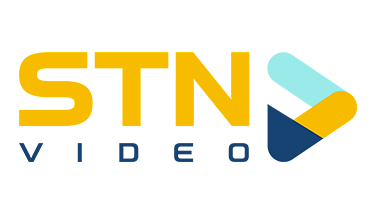 Starting 2021 off on a high note, the Red Wings placed a "C" on Larkin's jersey, naming him the 37th captain in franchise history. While the 24-year-old had already been operating as the team's unspoken leader, the front office and coaching staff decided now was the perfect time to award him for all of his leadership and dedication to this organization.
Here are some of the positives and negatives from Larkin's sixth campaign with the Red Wings:
The Good
After scoring 19 goals, 53 points and 0.75 points per game in 2019-20, Larkin was hoping to serve as one of the key offensive contributors for a fourth straight campaign and he certainly played up to those high expectations this past season.
While his offensive production slightly declined compared to previous seasons, the former first-round selection was still able to finish first in shots on goal (134), high-danger scoring chances (47) and takeaways (21), second in total points (23) five-on-five points (14) and points per game (0.52) and tied for second in power-play points (six) among all qualified Red Wings' skaters, according to
NaturalStatTrick.com
.
In addition, the left-hander also drew a team-high 16 penalties, dished out 38 hits and blocked 17 shots through 44 games in 2020-21.
Considering Larkin was without teammate @Tyler Bertuzzi for most of the season, and also lost @Anthony Mantha at the trade deadline, receiving this level of production is extremely impressive and should be admired throughout the entire organization. If not for his remarkable performance, the Red Wings' season-long scoring woes surely would've reached new levels of frustration.
The Bad
Luckily for the Red Wings, there wasn't much to complain about regarding Larkin's performance during the shortened season, although they probably wish he could've finished the 56-game schedule on the active roster.
Thanks to a season-ending neck injury, which he suffered after receiving a crosscheck from captain @Jamie Benn, the 6′ 1″ forward missed the final eight games of the regular season and was very disappointed about concluding the year on the injured reserve. The good news is the Red Wings' captain is expected to be fully recovered by the start of next season and shouldn't miss any additional time.
If Larkin is looking to improve an aspect of his game over the off-season, there's no question he'd benefit from working on his puck control, especially since he led the team in turnovers (38) in 2020-21. With Detroit aiming to improve its overall defense next season, the Michigan native could help them become much more effective in that department by reducing the number of errors he commits, particularly in the defensive zone.
Along with making adjustments to the defensive part of his craft, the seven-year pro will also need to improve in the faceoff circle, as his faceoff percentage dropped from 52.5% in 2019-20 down to 49.5% this past season.
The Future
Set to enter the fourth season of his five-year, $30.5 million contract, Larkin will undoubtedly be looking to make up for the time he lost at the end of this past season, especially since his neck injury prevented him from registering at least 30 points for a sixth straight campaign.
Since Larkin remains a key member of Detroit's core, enjoying another solid performance could potentially earn him a contract extension after the 2021-22 season concludes, which would likely allow him to continue leading this franchise beyond their current rebuilding phase.