Red Wings Off-Season Player Profile: Adam Erne
Photo credit:Rick Osentoski-USA TODAY Sports
After spending the first three seasons of his NHL career with the Tampa Bay Lightning, forward @Adam Erne had his rights traded to the Detroit Red Wings in 2019 where he ultimately signed a one-year, $1.05 million deal, unfortunately, the 26-year-old didn't make much of an impact and was largely viewed as an afterthought.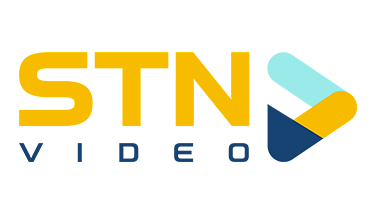 Despite Erne's lack of production, which saw him produce just two goals and five points over 56 games, the Red Wings still decided to bring him back last off-season as both sides agreed to another one-year deal, which earned him $997,500. Receiving a second chance to prove himself, the left-hander took full advantage of that opportunity and enjoyed one of the top performances of his young career.
Here are some positives and negatives from Erne's second season with Detroit:
What Went Right
Since Erne finished last season on the injured reserve with a broken hand, he entered the 2020-21 campaign determined to make up for lost time and did exactly that after returning from the league's COVID-19 Protocol list in February.
Naturally, the 6′ 1″ forward required a couple of games to regain his "hockey legs," but once he passed through that phase, his offensive production increased dramatically and it carried through the remainder of the season. Most notably, the former Lightning enjoyed an eight-game point streak, which is the longest streak of his entire career.
Making the most out of this shortened campaign, Erne played 45 games and averaged a career-high 13:55 minutes per game, producing 11 total goals, eight five-on-five goals, 20 total points, 13 five-on-five points, 0.44 points per game, 82 hits, 71 shots on goal, 16 blocks, 10 takeaways and a 58.8% faceoff percentage.
Serving as one of the club's top offensive contributors, the former second-round selection finished tied for the most total goals, tied for the second-most five-on-five goals, tied for the third-most five-on-five points and recorded the third-most total points among all Detroit forwards, according to
NaturalStatTrick.com
.
Unlike previous seasons, Erne became a fairly reliable scorer on the power play in 2020-21, which was certainly a welcomed surprise for the Red Wings, who've struggled mightily to consistently convert with the man advantage over the last several seasons. In total, the left-handed winger set new career highs in power-play goals (three), points (six), shots on goal (eight), scoring chances (seven) and rebounds created (two).
What Went Wrong 
Despite Erne's impressive offensive production, one of the biggest downsides of his performance was the unfortunate fact that he couldn't avoid the league's COVID-19 Protocol list, which he was placed on two separate times.
The Connecticut native's first trip to the COVID list took place on Jan. 18, ultimately causing him to miss eight games. Later in the season, the youngster returned to that same list on Apr. 28, but luckily, he didn't contract the virus for a second time and only sat out for one contest.
Even though Erne performed extremely well in the offensive zone this past season, he faltered at times in the defensive zone and couldn't prevent opposing offenses from generating a ton of pressure on the Red Wings' goaltenders. While the entire forward group as a whole didn't enjoy much success in their own zone, No. 73 was particularly ineffective at taking away shooting lanes, especially in high-danger areas.
Among all Detroit forwards, the former Quebec Rempart was on the ice for the fifth-most high-danger chances against (98), the sixth-most scoring chances allowed (238) and the seventh-most high-danger goals surrendered (11) during five-on-five situations.
While the COVID-19 pandemic will hopefully be behind us by the start of next season, meaning Erne probably won't be forced to miss any additional games due to the virus, it'll still be important for him to take a positive step forward with his defense in 2021-22.
2021-22 Outlook
With Erne headed for restricted free agency this summer, he'll require a new contract before next season begins, especially since he'll be arbitration-eligible.
Since he can become an unrestricted free agent at the end of the 2021-22 campaign, it might make sense for the Red Wings to offer him a multi-year extension, keeping him in red and white through the next few seasons. Assuming the encouraging forward returns to Motown this fall, he'll likely earn another opportunity to skate on the team's third line once again.