Red Wings Need F Dylan Larkin to Lead Them Beyond Rebuilding Phase
After patiently waiting numerous seasons for the Detroit Red Wings to name a captain, that wish has finally been granted as they announced on Wednesday forward @Dylan Larkin would become the 37th captain in franchise history.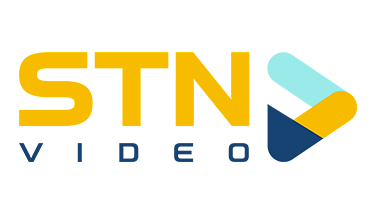 Here's the official statement made by general manager Steve Yzerman:
"Dylan is an extremely competitive and driven player who sets the standard for dedication and conduct for the Red Wings. This is the right time to name our new captain and we're certain Dylan is ready to take on the responsibility. He will be an outstanding leader for us, both on and off the ice."
Considering Larkin has served as the Red Wings leader ever since @Henrik Zetterberg announced his retirement in 2018, this is clearly the right move to make and it probably should've been made even sooner. Regardless of the timing of it, everyone expected the front office to reward the 24-year old with this honor, as they essentially teased this announcement throughout the offseason.
But now that it's here, what does it mean for Larkin? Will anything change now that he's officially the captain of the team?
While wearing a "C" on the front of the jersey might change some skaters, it probably won't have any major impact on Larkin, especially since he's been viewed as the unnamed captain over the last couple of seasons. Though this means he'll be tasked with additional responsibilities off the ice, which will include speaking to the media on a regular basis, his actions on the ice will likely look fairly similar to previous campaigns.
Since the Red Wings are hoping to take a positive step forward this season, they'll need Larkin to continue serving as the leader in their locker room and it'd also be very beneficial if he's able to emerge into an elite center. If the 6-foot-1 center can accomplish that feat, then it's possible he could help lead his team beyond their rebuilding phase quicker than initially anticipated, which would certainly be a welcomed occurrence.
Even though his offensive results took a minor step backward last season – where he posted just 19 goals and 53 points in 71 games – there's still a very strong chance the former first-round pick can bounce back positively and enjoy plenty of success during this shortened 56-game campaign. While it'd be unfair to expect him to generate 30 goals and 60 points in such a short period of time, he should definitely be capable of producing at least 20 goals and 40 points in 2021.
Despite leading Detroit in scoring in each of the last three seasons, Larkin's work is far from over and he must continue replicating that same consistency as his club attempts to claw their way out of the basement of the standings. Along with serving as a playmaker in the offensive zone, it'll also be very important for the youngster to continue growing the defensive aspect of his game, as he'll need to consistently improve his physicality – he posted 52 hits and 45 blocks last season.
As we've seen with previous Red Wings' captains like @Nicklas Lidstrom, Zetterberg, and Yzerman, all three of those players found a way to not only improve their individual performances but also made their teammates produce more effectively as well. For Larkin, he'll now be tasked with that same goal and management will be looking for him to play up to his high expectations moving forward.
Starting this season, Detroit probably won't be satisfied with just moral victories while still sitting at the bottom of the standings. But if they're to improve off their disastrous 2019-20 campaign, where they finished dead last in the league, they'll need their new captain to help transform them back into a competitive team that's capable of making a strong playoff push.