Red Wings HC Jeff Blashill pleased with Tyler Bertuzzi's remarkable start to 2021-22
Photo credit:Rick Osentoski-USA TODAY Sports
Coming off season-ending back surgery, there was some uncertainty regarding forward @Tyler Bertuzzi's status for the start of the 2021-22 campaign along with how he'd perform out of the gate, luckily, he's been everything the Detroit Red Wings could've hoped for so far.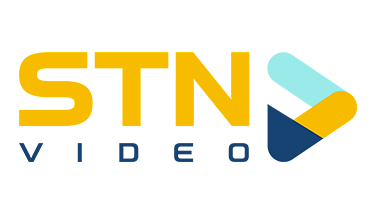 Blowing the doors wide open in Game 1 of 82, Bertuzzi, 26, carried his team offensively as he potted four goals in just under 45 minutes of action, although his efforts didn't prove to be enough to secure an opening-night victory over the Tampa Bay Lightning. Nevertheless, falling 7-6 didn't take anything away from his remarkable showing in the season opener.
Though the 6'1″ forward was held off the score sheet during the second game of the season, that scoreless streak ended after just one contest as he immediately bounced back during the following game, scoring his fifth goal of the year, which ultimately proved to be the game-winner against the Columbus Blue Jackets.
Considering how the 2020-21 season ended for Bertuzzi, the Red Wings are extremely pleased with how he's performed up to this point, especially since he's been able to bounce back from his back injury so quickly.
After being without him for the final 47 games of last season, it's certainly been a huge boost to Detroit's lineup to have his quickness and grit attributes back within the top-six forwards. While it's still early and there's always room for improvement, coach Jeff Blashill couldn't be happier to see one of the team's top skaters healthy and performing up to his high standards.
"He [Bertuzzi] looks like he's got great energy," Blashill explained during his Zoom press conference Wednesday. "He's been on pucks and I think he's always kind of a junkyard dog in terms of how he plays. But he looks like he's skating well, which is great.
"It's been great to see him skating well, feeling good and obviously playing good hockey."
Since the Red Wings were forced to experience life without Bertuzzi for most of 2020-21, which left a gaping hole within their lineup, particularly during 5-on-5 and power-play situations, they truly know what it's like to play shorthanded for an extended stretch. In turn, they've been able to appreciate all of the positive aspects he provides, making him an irreplaceable figure on their roster.
"He's a good player, he's a winner," Blashill discussed. "He's somebody that I think is the type of player you want on your team. He does a lot of things well. He's a good defensive player, he goes to the net hard, he wins puck battles [and] he's got skill."
Making a sizeable impact early on, Bertuzzi has averaged 19:16 minutes of ice time per game, posting five goals, six points, eight shots on goal, three blocks, three hits, one takeaway and has also won three of his four face-off attempts over three contests.
As for where he ranks among his teammates, the former second-round selection has recorded the most total goals and points, is tied for the second-most shots on goal along with the fourth-most scoring chances (seven), according to
NaturalStatTrick.com
.
Despite this red-hot start, only three of Bertuzzi's scoring chances have occurred in high-danger areas, resulting in his 0.96 individual expected goals rate. Meaning, if he wants to sustain this current production level, he'll need to focus on driving to the slot and the net with his shot selections moving forward.
Currently sitting at 2-0-1 through three games, the Red Wings certainly aren't planning on celebrating anytime soon, however, opening the season with a winning record is definitely something to feel proud of for this organization. Looking ahead to what's next, this club will be aiming to extend its current two-game winning streak to three against the Calgary Flames – an opponent they haven't faced since 2019-20.
"Winning is way more fun than losing, that's a fact," Blashill mentioned. "We're in that business, and I think you feel better about yourself. But the other thing I know for sure is this is an every night league, and we've played three games and we have a game tomorrow night [Thursday] against a good team – we got to find a way to come out and win."