Red Wings GM Steve Yzerman: 'Optimistic' Moritz Seider is ready for NHL challenge
Photo credit:Jeanine Leech/Getty Images
It's that time again, training camp is finally upon us. For prospect @Moritz Seider, there's no question he'll be aiming to impress the Detroit Red Wings' brass over these next few weeks ahead of the 2021-22 season.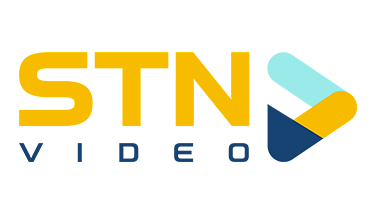 After spending the entirety of the 2020-21 campaign overseas, where he suited up for Rogle BK of the SHL, Seider, 20, has returned to North America and is expected to compete for a roster spot in the NHL. Understandably, the talented young blueliner's presence has inserted plenty of excitement into this starving fanbase, however, work still remains for the 6'4″ defenceman.
Since Detroit's backend hasn't been solidified just yet, the former first-round selection will likely be tasked with competing for consistent ice time against teammates @Gustav Lindstrom, @Jordan Oesterle and @Wyatt Newpower this fall.
In total, the Red Wings are planning to open the regular season with eight defensemen on the roster – six starting and two reserve spots – which should provide Seider with a quality opportunity to break camp in the NHL. Though he's yet to make his NHL debut, general manager Steve Yzerman fully expects the youngster to work his tail off as he attempts to make the jump to the highest level of competition.
"He's gonna compete not only with the other three right shots but the other four left shots as well," Yzerman explained during his Zoom call. "Moritz has done very well coming over even prior to his draft year, playing in the men's league in Germany – he did well. I was somewhat apprehensive [with] his first year in Grand Rapids, as an 18-year-old, and he did really well.
"So we're optimistic he's up for the challenge. I would temper the excitement and expectations. I think it's a huge step going from the American [Hockey] League, the Swedish League or the KHL for that matter, to the NHL."
Given that Seider hasn't played in North America since 2019-20, he could potentially experience a slight learning curve out of the gate, especially once the preseason begins. Having said that, there's no doubting the right-hander took a massive step forward last season, and by all accounts, he already features the necessary tools to help him tackle any obstacle that comes his way moving forward.
"We expect there to be some learning, but I think he's physically strong enough," Yzerman detailed. "I think he's mature enough. I think he's got hockey sense, enough hockey sense to play. Can he adapt to the speed and excel in the league? Time will tell. Again, he's 20-years-old. It's his first year of legitimate professional hockey – age-wise. I expect there to be some learning done for him."
Serving a prominent role during his time with Rogle BK, Seider participated in 41 games, scoring seven goals and 28 points. Paired with his stellar defensive skills, the Red Wings' prospect was ultimately named the Best Defenceman in the SHL for the 2020-21 season.
Carrying his remarkable performance into the playoffs, the talented blueliner helped lead his team to the league finals, registering one goal and five points through 13 contests.
Along with Seider, there are several new faces in camp for the Red Wings in 2021, most notably @Lucas Raymond, @Pius Suter, @Mitchell Stephens, @Nick Leddy, @Alex Nedeljkovic and @Sebastian Cossa. With multiple roster spots up for grabs, there shouldn't be any shortage of interesting competitions leading into the regular season, which will hopefully result in considerably more success this time around.
"They got a lot to play for, to have a good training camp and to have a good preseason," Yzerman discussed. "Once the regular season starts, [they] either maintain their role or play an increased role. I think that's good for us, I think shows some progress. I hope our record is better than last year (19-27-10), but truthfully, time will tell."