The Red Wings can afford to remain patient with Filip Zadina
Photo credit:Mark J. Rebilas-USA TODAY Sports
Nearly four years after the Detroit Red Wings selected him sixth overall in the 2018 NHL Draft, it's safe to say @Filip Zadina's NHL career hasn't yet taken off as anyone hoped.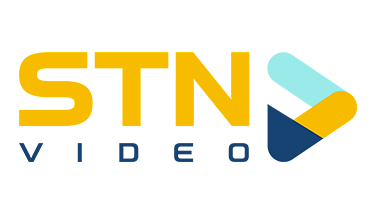 The 22-year-old winger has just four goals and 11 points in 37 games this season. He's averaging just 14:37 per game, the lowest ATOI figure of his NHL career to date. Earlier this month, the Red Wings made Zadina
a healthy scratch
for the first time this season.
Zadina's entry-level contract expires after this season, which will make him a restricted free agent for the first time in his career. He currently makes just $894,167 against the Red Wings' salary cap.
At this point, it's probably safe to say Zadina's potential trade value outweighs his on-ice production. A cursory glance at his overall player profile shows somebody who doesn't yet do much to push play at either end of the ice.
Zadina has long been regarded as a skilled shooter. In advance of the 2018 draft, NHL.com writer Guillaume Lepage
described Zadina
as "a sharpshooter with good size"; fellow NHL.com contributor Mike Morreale lauded his "quick, accurate release."
This season, Zadina has absolutely been one of Detroit's most trigger-happy players. He ranks second on the Red Wings with 15.50 shot attempts per 60 minutes during five-on-five play, with only @Dylan Larkin (15.59) averaging more.
@Robby Fabbri rounds out the top three in that category, although he's all the way down at 12.98 shot attempts per 60. Larkin and Zadina basically stand side-by-side as the two Red Wings who most frequently shoot the puck.
And yet … Zadina ranks well behind Larkin on the Red Wings' individual expected goals leaderboard. According to
Evolving-Hockey
, Larkin leads the Red Wings with exactly 1.0 expected goals for every 60 minutes played at five-on-five. Zadina (0.61) ranks ninth on the Red Wings, one spot below @Givani Smith (0.66).
In short: Zadina, like Larkin, takes a lot of shots. Unlike the captain, however, Zadina has had trouble consistently getting shots off from dangerous areas.
Take a look at the heat maps below (via Evolving-Hockey). Larkin, shown on the left, has taken a ton of shots from just outside the crease; Zadina, on the right, has opted to work more from the circles and has very seldom operated from in tight.
---
Heatmaps via Evolving-Hockey.
---
Still, Larkin is a pretty lofty comparable for Zadina. The fact that Zadina is getting so many shots off at all is undeniably encouraging, and it's very unlikely that his 3.51 shooting percentage at five-on-five will continue.
@Mitchell Stephens is the only Red Wings forward with a worse five-on-five shooting percentage than Zadina this season, and he has zero goals in 16 games. With how much Zadina shoots the puck, he'll likely start getting more high-danger chances as he continues to develop — and, odds are, he'll probably score on some of them.
For now, Zadina ranks ninth among the Red Wings' 14 regular forwards with just 2.65 high-danger chances per 60 minutes at five-on-five. @Joe Veleno, @Adam Erne, @Sam Gagner, @Carter Rowney, and Stephens are the five forwards below him. The Red Wings likely want Zadina to rank much higher in that category.
Zadina is a player who generates much of his offense off the rush. He peppers opposing goaltenders from everywhere in the offensive zone, although he might benefit from being more selective with his shots (although perhaps not as
selective
as @Tyler Bertuzzi).
With Zadina on the ice at five-on-five this season, the Red Wings have been outscored 21 to 11. That's a big reason why his overall Evolving-Hockey player profile, shown in the tweet embedded above, paints such a negative picture of his play.
However, according to Natural Stat Trick, the Red Wings have actually come close to drawing even in the expected goals battle with Zadina on the ice at five-on-five, narrowly trailing 19.60 to 19.39 (good for a 49.73 xGF%, the fourth-best on the team). Zadina's 4.62 on-ice shooting percentage ranks second-last on the Red Wings, ahead of only Veleno (4.20).
Zadina's trade value likely remains sky-high. He's still less than four years removed from being a top-10 pick in the draft, and he's always shown signs of having high-end offensive talent.
There's little reason why the Red Wings should be keen on moving Zadina so early in his tenure with the team. He just turned 22 in November and shouldn't cost a whole lot as a restricted free agent, especially without being able to file for arbitration.
Of course, the Red Wings would be remiss not to consider any legitimate offer fielded for Zadina. If some other team is willing to offer a ransom for the young winger, Red Wings general manager Steve Yzerman should (and likely will) consider it. Remember, Zadina and Veleno were both Ken Holland picks who joined the organization a year before Yzerman's return.
From an age perspective, Zadina makes sense for Detroit to keep. As a 1999 birthday, he fits right in on the timeline between the likes of @Lucas Raymond (2002) and @Dylan Larkin (1996).
The Red Wings have been patient with @Michael Rasmussen. He's starting to carve out a niche as a young defense-first centre who still has room — and plenty of time — to develop in the offensive zone. Even if he doesn't live up to his draft position, there's still a solid chance he becomes a valuable player.
Zadina has more offensive upside than Rasmussen and there's significant reason to believe he could still turn into a high-end producer in the NHL. Veleno also remains promising. If the Red Wings keep all three of these players for the next few years, what are the odds that at least one turns into a difference-maker?
With both Raymond and @Moritz Seider already proving to be capable of taking on big responsibilities, the Red Wings have the luxury of being able to take things slow with their other young players.
Larkin, @Jakub Vrana, @Alex Nedeljkovic, @Filip Hronek, and @Tyler Bertuzzi are all 26 or younger. Simon Edvinsson and Sebastian Cossa are coming. The Red Wings will likely pick in the top 10 again this year. The future looks very bright.
There can't be many better environments for Zadina to develop in than Detroit. He's not going to stay this cold forever. If he finally starts shooting from dangerous areas more often, watch out.