Red Wings F Vladislav Namestnikov Feeling More Comfortable Following Recent Position Change
While the Detroit Red Wings haven't enjoyed a strong start to this season, as they've won just four of their first 17 games, things have started to turn around for one of their notable offseason acquisitions and it's helped this team earn five points (two wins and an overtime loss) over their last five games.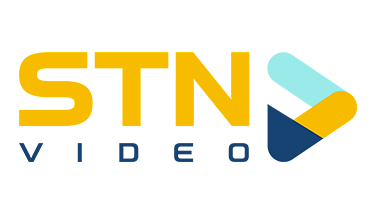 Coming over from the Ottawa Senators during the summer, forward @Vladislav Namestnikov signed a two-year, $4 million contract with the Red Wings and was expected to add some much-needed secondary scoring to this roster. But without a regular training camp along with zero exhibition games, joining a new organization became even more challenging and those factors undoubtedly played a factor in the 28-year-old's six-game pointless streak to open the 2020-21 campaign.
Despite his poor start to the regular season, Namestnikov has recently found his groove after being moved over to the center position, as he's scored three goals and four points over the last six games. Though the former first-round pick was initially placed on the wing, he grew up as a center throughout his junior career and is also much more comfortable in the middle of the rink.
"I think as a center there's more room for you to skate," Namestnikov discussed. "I think it's more responsibility and I like that. But I think the main thing is it's a lot more room and you kind of help in any situation out there on the ice."
Considering Namestnikov failed to find the back of the net through the first six games of the season, that lack of offensive production was certainly weighing on his mind, which placed additional pressure on himself to contribute for his new team. But now that he owns four goals in 2021, things have dramatically opened up for the veteran forward and he's now letting the game come to him instead of the other way around.
"I mean, obviously, when you score a goal you gain confidence," Namestnikov explained. "Things kind of ease up and open up for you, but I think you just have to play the right way and things will come for you."
Through the first six games of the season, Namestnikov averaged 14:52 minutes of ice time per game, producing 11 hits, nine shots on net, four blocks, zero points and a -5 +/- rating.
But over the last 11 games, the Russian native has averaged 16:47 minutes of ice time per game, generating four goals, six points, 26 shots on net, 13 hits, 10 blocks, a 46.2% faceoff percentage and a -1 +/- rating.
With Namestnikov centering Detroit's third line, which also includes teammates @Sam Gagner and @Valtteri Filppula, it'll be extremely important for this group to produce consistently through the remainder of the season to take some pressure off the top-six forwards. While this club has already lost five games this month, three of those defeats have been by just one goal and that's definitely an encouraging sign for a potential mid-season turnaround.
"We just have to stick with it," Namestnikov detailed. "We've been playing pretty good the last couple of games, they're all tight games. So we can't get too frustrated, obviously, we want the outcome to be different, but we have to keep working and things will turn around here soon for us."