Red Wings F Sam Gagner Keeping Open Mind Ahead of 2021 Trade Deadline
With the Detroit Red Wings tied for the fourth-lowest points total (32) in the NHL, they're widely expected to serve sellers ahead of Monday's trade deadline, meaning general manager Steve Yzerman will probably be fielding several calls from around the league up until then.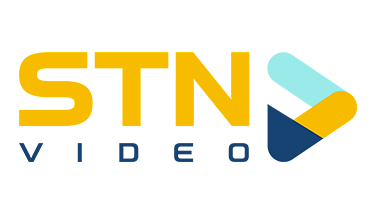 Considering the Red Wings' active roster currently features eight players, including @Darren Helm, @Valtteri Filppula, @Luke Glendening, @Marc Staal, @Patrik Nemeth, @Jon Merrill, @Alex Biega and @Calvin Pickard, who'll become unrestricted free agents this summer, they could be one of the more active teams across the league come deadline day. In addition, players like @Bobby Ryan, @Sam Gagner and @Jonathan Bernier – who are all UFAs after this season and are on the injured list – could also be on the move as well.
In particular, Gagner has been sidelined with an undisclosed injury since Mar. 29 but is expected to return to action Thursday against the Nashville Predators. While there's plenty of uncertainty regarding his future, the 31-year-old is focused on keeping an open mind in the days ahead of the trade deadline, which has proven to be easier said than done.
"I think you learn to handle it as years go by," Gagner discussed. "Obviously, when I was younger I never really expected to be traded at certain deadlines, but you have friends that get traded and it's part of the business and it's never fun. The position we're in, it's certainly something you think about as [the] trade deadline approaches, but you do your best to just go out and play and control what you can."
Since Detroit's roster features a ton of potential trade chips, keeping that sort of chatter out of the locker room has been difficult at times, especially since activities away from the rink have been off-limits for 2021. Having said that, Gagner and his teammates are still doing everything they can to help this club win as many games as possible while they still have the chance.
"I think our main focus is trying to help the Detroit Red Wings win hockey games and that's what we're focused on coming to the rink – and trying to improve every day," Gagner detailed. "I think with the way the schedule is this year and not being able to do much on the road this year, you're kind of around each other a lot, just kind of a lot of downtime. So you certainly talk about it, but you just try and focus on what you can control."
Through 28 games this season, Gagner has averaged 14:56 minutes of ice time per game, producing four goals, nine points, 55 shots on net, six blocks, four hits, four takeaways and a 43.6% faceoff percentage.
Regardless of what happens over these next few days, Gagner has enjoyed his time with the Red Wings and would be very pleased if he's still apart of this organization once the deadline passes. But even if he's not, the former first-round pick would be in favor of potentially coming back this summer and helping this young group advance even further in their rebuilding process.
"My family has really enjoyed it here, so for sure, I'd be interested in being around next year," Gagner explained. "I think the team isn't as far off as people might think. I think we've had a lot of growth this year and I feel like I can help a young group. I've been through that process before and learned a lot about myself as the years have gone on about what works and what doesn't.
"The big thing is, I feel like I'm still a good player in this league and I want the opportunity to continue to play as long as I can. I've really enjoyed it here."