Red Wings F Mathias Brome Extremely Excited About Breaking Through 17-Game Pointless Streak
While the Detroit Red Wings have won just two of their last seven games, their 2-1 victory over the Florida Panthers on Saturday was made possible by someone who's been apart of this organization for less than a year and was also held pointless through his first 17 games of the 2020-21 campaign.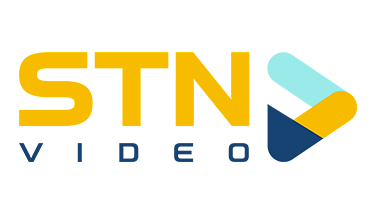 Signing as an undrafted free agent last spring, forward @Mathias Brome joined the Red Wings on a one-year, $1.13 million contract and was forced to compete for a roster spot once training camp opened in late December. But thanks to his strong determination to make his presence felt in the NHL, the 26-year-old broke camp with the club and has been serving in a bottom-six role so far this season.
Despite posting 17 scoring chances and a 2.52 xG through 17 games, Brome was still searching for his first career NHL goal, although his scoring drought finally came to an end against the Panthers on Saturday. Though the first-year pro netted the game-winning goal, he was more focused on earning a much-needed victory just one day after longtime team masseur Sergei Tchekmarev passed away.
"Of course it's nice to get my first NHL goal," Brome discussed. "It was a big night for everybody here with what happened yesterday [Friday] here. So we played for him and it was really nice that we could get a win here."
Without question, experiencing a prolonged pointless streak can be mentally challenging on any player, especially for someone who's playing in their first season in North America. But considering Brome went through a similar experience during his time in the SHL, he was better prepared to fight through his struggles in the NHL and his impressive number of scoring chances also helped him remain positive throughout his scoring slump.
"I had the same thing when I was back in Sweden," Brome explained. "First year in SHL, I had 13 to 14 or 15 games without a point there. I know it's gonna come after time when you create the chances. I think you're going to be more worried when you don't have any chances, but I create a lot of chances and today [Saturday] it went in. So [I'm] really happy and glad we got a win here."
Over his 18 games this season, Brome has averaged 14:30 minutes of ice time per game, producing one goal, 20 shots on net, 13 hits, eight takeaways, four blocks and a pair of faceoff losses.
Even though Brome has only tallied one point in 2021, his encouraging efforts in the offensive zone certainly haven't gone unnoticed, as coach Jeff Blashill is very pleased with the youngster's showing up to this point. With two-thirds of the regular season remaining, the Red Wings head coach is hopeful the left-hander will be able to utilize this recent success to help him perform consistently through the rest of his rookie campaign.
"I think Bromes has had a lot of opportunities to score and some looked like they should've went in and they didn't," Blashill mentioned. "Good for Bromes, hopefully it takes some weight off Brome's shoulders and hopefully [he] can build on that and continue to score."