Red Wings F Adam Erne Hoping Baseball-Style Format Returns Next Season
Due to the COVID-19 pandemic, the NHL was forced to shorten its 2020-21 campaign to just 56 games and was also tasked with reducing travel across the entire league, which forced them to adjust the schedule to incorporate more baseball-style series instead of one-and-done series.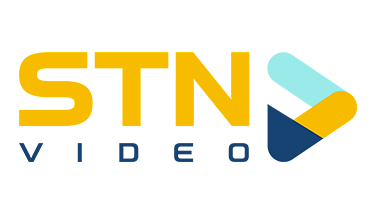 For the Detroit Red Wings, they've only played two individual series up to this point and have been forced to adapt to this new normal, as their schedule includes 24 two-game series and one four-game series against the Dallas Stars. As a result, the club's flight plans have been limited to just Chicago, Dallas, Florida, Nashville, Columbus and Carolina, dramatically reducing their travel compared to a normal season.
With the Red Wings traveling less in 2021, this has provided additional rest for every single skater on the roster, which has kept each of them fresher and hasn't forced them to play through as many bumps and bruises. While there's no indication this type of format will continue beyond this season, forward @Adam Erne is certainly in favor of keeping it around moving forward even if it's in a limited fashion.
"To be honest I like it, I like playing the back-to-back games versus teams," Erne explained. "I like the little series, I'd like to see that going forward. I think it makes a lot more sense, a lot less travel on the plane this way. Yeah, I like it."
Looking back on last season's stoppage, which took place one year ago on Friday, Erne underwent surgery on his broken hand just before everything shut down, meaning it didn't exactly have a major impact on his playing career. Having said that, the extended layoff allowed the 25-year-old to spend plenty of time with his family and provided him an opportunity to cherish numerous moments with his children that he would've missed if not for the shutdown.
"I've had a lot more time at home," Erne discussed. "I didn't really miss any of those moments that a lot of the guys have missed being on the road and having games. So I'm definitely grateful for that. It's not something we had control of, so I think everyone was just trying to make the best of the situation."
Through 19 games this season, Erne has averaged 12:05 minutes of ice time per game, producing three goals, seven points, three power-play points, 33 hits, 22 shots on net, seven blocks, three takeaways and a 60.0% faceoff percentage.
In comparison, the former second-round pick averaged 11:49 minutes of ice time per game, creating two goals, five points, 142 hits, 63 shots on net, 25 blocks, five takeaways and a 60.6% faceoff percentage over 56 games during his inaugural campaign in Detroit.
After spending the first three seasons of his career with the Tampa Bay Lightning, Erne was traded to the Red Wings prior to the 2019-20 campaign and was forced to learn an entirely new system, which certainly isn't an easy task for any young player. But thanks to his hard work and dedication, the left-handed winger came into this season feeling a lot more confident and has also continued growing ever since.
"Tampa was all I knew in the NHL, those systems, everything they taught was kind of ingrained in me," Erne detailed. "This year I definitely feel a bit more comfortable."