Red Wings Could Witness Plenty of Roster Turnover This Off-Season
While the Detroit Red Wings were hopeful they could take a positive step forward this season, those aspirations ultimately fell short once again as this team performed to a 19-27-10 record, finishing second-last in the Central Division and missing the playoffs for the fifth straight campaign.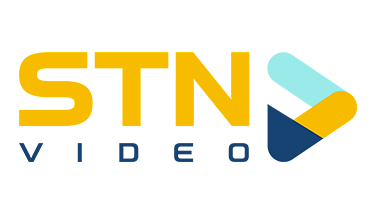 Unfortunately, it seems like Detroit's rebuild won't be ending for at least a few more seasons, which is probably something the fanbase isn't particularly excited about. Nevertheless, general manager Steve Yzerman and his staff will have their hands full with plenty of important decisions to make this summer, including free agency, the NHL Draft, the Seattle Kraken Expansion Draft and potentially a head coaching change as well.
So let's dive into what could be one of the busiest off-seasons in recent years.
Unrestricted, Restricted Free Agency
Ok, let's get this out of the way right now. The Red Wings probably won't be making a major splash, or even a reasonably sized splash, in free agency over the off-season, especially since they're still multiple seasons away from becoming a serious playoff contender. That being said, there's still tons to discuss regarding this team's roster turnover ahead of free-agent frenzy, as eight skaters are slated to become unrestricted free agents this summer.
While that may seem like a high amount of UFAs, which includes @Darren Helm, @Valtteri Filppula, @Luke Glendening, @Sam Gagner, @Bobby Ryan, @Marc Staal, @Alex Biega and @Jonathan Bernier, none of them are crucial pieces of Detroit's roster moving forward. In addition, former captain @Henrik Zetterberg's 12-year, $73 million contract has finally expired, although it's not like he'll be returning to the NHL.
Despite being hindered by two separate injuries this season, limiting him to just 24 games, Bernier enjoyed a relatively successful performance for the second consecutive campaign and also carried the Red Wings at times. In total, the 32-year-old performed to a 9-11-1 record, creating a 2.99 goals-against average and a .914 save percentage.
Considering the veteran netminder only earned $3 million in 2021, it'd make plenty of sense to re-sign him on a short-term deal if he's open to returning, allowing him to compete against goaltender @Thomas Greiss for the starting gig next season. But if he decides to play elsewhere, then Yzerman will need to acquire a backup goalie in either free agency or the trade market, as prospects @Filip Larsson and @Victor Brattstrom likely aren't ready to play significant minutes in the NHL just yet.
As for players like Gagner, Ryan and Glendening, they've all expressed interest in wanting to re-sign this summer and each of them served as quality leaders on and off the ice throughout this shortened schedule, making this trio a meaningful part of the Red Wings' locker room culture. But with young forwards like @Joe Veleno, @Michael Rasmussen, @Mathias Brome and others needing consistent playing time, it might not be possible to bring back all three of those veteran skaters.
Moving on to restricted free agency, Detroit will have 10 skaters set to become RFAs and half of them will also be eligible for arbitration, including @Tyler Bertuzzi, @Jakub Vrana, @Adam Erne, @Christian Djoos and Brome. But since Djoos just recently signed a two-year contract with EV Zug in Switzerland, the front office probably doesn't have to worry about his future, at least for now.
Considering the Red Wings and Bertuzzi went to arbitration last off-season, there's a very strong possibility these two sides will end up in that same spot for the second straight summer. Having said that, the 26-year-old was limited to just nine games this season due to a back injury and would likely be better off just agreeing to a similar salary to the one he earned in 2021 – $3.5 million – as he doesn't have a strong case to make for a significant raise.
While defenseman @Filip Hronek isn't eligible for arbitration, the 23-year-old will become a restricted free agent for the first time in his career and will likely be looking to receive a major bump from his $714,166 salary from last season. Since he's served as one of the club's most important blueliners over the last few seasons, it'd certainly make plenty of sense to lock him up to a multi-year contract, one that could potentially buy out his four remaining restricted seasons.
Though Hronek took a minor step backward this season, producing just two goals, 26 points, 114 shots on goal, 67 hits, 46 blocks and seven takeaways over 56 games, there's still plenty of optimism that he can continue developing into an elite top-two defenseman. But in order to reach that status, he'll need to bounce back in 2021-22 and improve both the offensive and defensive aspects of his game.
Seattle Kraken Expansion Draft
Along with preparing for free agency, the Red Wings will also need to plan for the Seattle Kraken Expansion Draft this summer, which will take place on Jul. 21 – exactly one week before free-agent frenzy opens. But unlike for other teams, deciding which players to protect and expose probably won't prove to be overly challenging for Yzerman and the front office.
Starting with the skaters who aren't eligible to be selected, no one needs to be protected if they haven't played at least two seasons of professional hockey, meaning players like @Filip Zadina, Veleno and Brome aren't going anywhere. In addition, any skater who's set to become an unrestricted free agent this summer can't be selected during the expansion draft and doesn't require protection either.
Now for the requirements that all 30 teams – the Las Vegas Golden Knights are exempt from this draft – must adhere to, each organization must expose at least two forwards, one defenseman and one goaltender. Additionally, teams can only protect seven forwards, three defensemen and one netminder, or they can choose to protect just eight skaters and one goaltender instead.
For Detroit, chances are they'll likely decide to protect forwards @Dylan Larkin, @Robby Fabbri, @Richard Panik, Erne, Bertuzzi, Vrana and Rasmussen. As for their defensemen and goaltender, Hronek, @Troy Stecher, @Danny DeKeyser and Greiss will all probably receive protection ahead of the expansion draft.
Based on these selections, which could change slightly, management would be exposing skaters like @Vladislav Namestnikov, @Frans Nielsen, @Kaden Fulcher and Djoos, allowing them to meet the league's requirements. Though the club would be forced to lose one of these players, it's not like any of them were vital pieces of this season's roster and could be easily replaced if needed.