Red Wings Aiming to Play Smarter Following Embarrassing 5-1 Defeat Against Lightning
Coming off a miserable 2019-20 campaign, the Detroit Red Wings were hoping to take a positive step forward in their rebuilding process this season and potentially make a competitive run at one of the final playoff spots, but their current seven-game losing streak could prevent both of those goals from coming to fruition.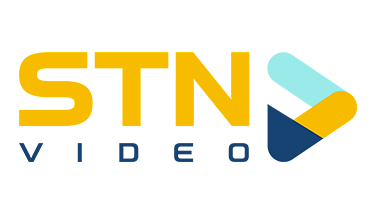 It's been over three weeks since the Red Wings' last victory, which came on Jan. 19 against the Columbus Blue Jackets, meaning things have certainly taken a turn for the worse over the last seven games. Along with losing several skaters – including @Adam Erne, @Robby Fabbri, @Sam Gagner and @Jon Merrill – due to COVID-19 protocols, the team has also been without forward @Tyler Bertuzzi, who's sidelined with an upper-body injury, during this losing streak.
Reaching a new low point on Wednesday, Detroit allowed the Tampa Bay Lightning to score three unanswered goals in the opening frame, ultimately losing their 11th game of the season by a score of 5-1. Citing the club's poor execution postgame, forward @Luke Glendening admitted no one's pleased with their recent showing and believes everyone needs to hold themselves accountable moving forward.
"We aren't happy with the result," Glendening discussed. "We aren't happy with the process. We didn't take a step in the right direction."
"We got to take a look in the mirror and ask ourselves who we are and what we're doing. I've got to do a better job, we all have to do a better job at doing our jobs."
Playing clean and smart has been an issue for the Red Wings up to this point, as they've produced the fifth-most turnovers (102) and the eighth-most turnovers per 60 minutes (9.21)
among all 31 teams in the league
. While the coaching staff has recently highlighted this issue, it was all for nothing during this matchup against the reigning Stanley Cup champions, which resulted in multiple turnovers leading to instant offense for the Lightning.
"We turned some pucks over and we ignited their offense," Glendening explained. "We had spoken about not doing that and yet that's what we did. They're a good team, for sure, but when you spot them three goals early it's tough to get back into the game."
Through 11 games this season, the Red Wings currently sit at the bottom of the central division with a 2-7-2 record and have produced just 1.91 goals per game and 25.3 shots on net per game. In addition, they've allowed 3.64 goals per game – including four goals or more in four of their last seven games – and 29.2 shots on net per game.
In comparison to the rest of the league, this team currently ranks second-last in goals scored per game, third-last in shots on net per game, fifth in goals allowed per game and 16th in shots allowed per game.
With nearly 20 percent of the season already completed, Detroit only has 45 games left to play before the regular season concludes, meaning there's very little room for error if they want to make a late push for a postseason spot. That being said, coach Jeff Blashill isn't looking too far ahead in the schedule and will be looking for his skaters to come out ready to play during their next game against Tampa Bay on Friday.
"They came out ready to play and we didn't come out ready to play," Blashill detailed. "Ultimately, that's my responsibility. They were skating, winning [puck] battles and we weren't."
"We got to make sure we play way better than we did tonight. We got to make sure that individuals are better. We got to make sure as a group [that] we're better. We got to defend better than we did, we can't give up the easy chances we gave up early. I thought @Thomas Greiss got hung out to dry and we can't give up those kinds of chances."