Ranking the five Red Wings camp attendees closest to becoming full-time NHLers
Photo credit:Jerome Miron-USA TODAY Sports
Believe it or not, we're just a week away from the Detroit Red Wings playing their first game of the 2021–22 regular season.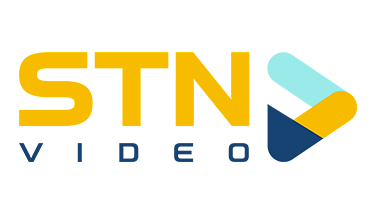 The Wings still have plenty of work to do before that day arrives. With 51 players still in the team's training camp, general manager Steve Yzerman and head coach Jeff Blashill still have to make at least 28 cuts in advance of the Oct. 11 final roster deadline.
While the Wings' opening day roster will undoubtedly feature the likes of Dylan Larkin, Filip Hronek, and Alex Nedeljkovic, it remains to be seen which of the team's less established players will earn regular NHL roles in 2021–22.
Here's a look at which Detroit prospects are closest to becoming full-time contributors in the NHL.
Honorable mentions
Chase Pearson — After taking a big step forward with the Grand Rapids Griffins in 2020–21, Pearson appears to be on the cusp of earning his first cup of coffee in the NHL. The 6'2″, 200-pound centre duplicated his 2019–20 output (22 points) in 31 fewer games last season, scoring eight goals and 14 assists in just 28 contests to finish third on the Red Wings' AHL affiliate. Pearson turned 24 in August and is entering the final year of his entry-level contract; he's also still waiver-eligible, which might make him easier to send down to Grand Rapids at the end of training camp.
Taro Hirose — Unlike Pearson, Hirose already has 42 games of NHL experience to his credit through parts of three professional seasons in the Red Wings organization. He's also a year older, having turned 25 in June, and requires waivers to be sent to the American Hockey League. Hirose is a 5'10", 162-pound left wing who has been somewhat productive in his NHL time (three goals and 16 points in 42 games) while also tearing up the AHL with the Griffins (10 goals and 55 points in 64 games); this is probably his last chance to crack Detroit's NHL lineup before he ages out of being a prospect.
Givani Smith — Smith also has a healthy amount of NHL experience (37 games). The 23-year-old forward has the size coaches and executives love, clocking in at 6'2″ and 210 pounds, and is capable of playing both wings. Smith is an energy forward who can produce at an impressive level in the AHL, having placed third on the 2020–21 Griffins with nine goals in 25 games; in 16 games with the Red Wings the same year, he tallied four points (one goal, three assists). Detroit selected Smith in the second round of the 2016 NHL Entry Draft but it now looks like he might top out as a pesky middle-six forward in the NHL. With Detroit's current logjam of depth forwards, Smith might have to wait a little while for his opportunity to come.
5. Gustav Lindström
Right-handed defencemen, especially those who stand 6'1″, are very valuable in the NHL.
Unfortunately for Lindström, Detroit already has quite a few righties on the back-end. Filip Hronek and Troy Stecher are all but assured to play substantial roles for the Red Wings this season while top prospect Moritz Seider — guess where he is on this list — has sky-high upside and will likely get an extended look in the top four.
Lindström, who turns 23 later this month, is an intriguing prospect who has already played 29 games for the Red Wings; even so, the 2017 second-round pick might need to gain more experience in North America before he cracks Detroit's top six for good. If Stecher leaves as an unrestricted free agent in 2022, perhaps Lindström takes his spot on a full-time basis.
Even if Lindström doesn't start the season in Detroit's lineup, he'll likely still stay in the NHL. He'd need to be placed on waivers before he can be sent to Grand Rapids and that's probably not a risk Detroit would be willing to take.
That said, being in the NHL is not the same as being a full-time NHL player. For Lindström, being a regular is still likely a year (or two) away.
4. Joe Veleno
The only thing keeping Joe Veleno from being a regular NHLer in 2021–22 might be his waiver-exempt status. Put simply, it will be easy for the Red Wings to send Veleno to Grand Rapids. Smith, Hirose, and Lindström all have to be waived before they can be dispatched to the AHL. Not so for Veleno.
Detroit's second first-round pick from 2018 has taken a circuitous route to get to the NHL. He started in the Quebec Major Junior Hockey League before advancing to the AHL, then taking a brief detour to the Swedish Hockey League at the start of the 2020–21 campaign. Veleno ultimately split last season between the SHL, AHL, and NHL.
In his first five contests with the Red Wings, Veleno scored one point (his first NHL goal) and averaged 15:06 of total ice-time.
If Veleno breaks camp with the Red Wings, he'll likely start as a winger on the fourth line. There are a lot of other players competing for spots, though: Smith, Bobby Ryan, Sam Gagner, and Carter Rowney, to name a few.
Veleno has yet to dominate the American Hockey League over an extended period of time (he scored a respectable 23 points in 54 games as a 19-year-old in 2019–20). Perhaps it's time for him to go down and be "the guy" in Grand Rapids.
3. Mitchell Stephens
Two years ago, the Red Wings poached depth winger Adam Erne from the Tampa Bay Lightning. After an adjustment period, Erne eventually blossomed into a productive third-line forward in Detroit; he scored a career-high 11 goals in just 45 games during the 2020–21 season.
Like Erne, Mitchell Stephens was drafted by Steve Yzerman during his tenure as Lightning GM. The 2015 second-round pick played 45 games over parts of two seasons in Tampa — getting his name engraved on the Stanley Cup in the process — before being dealt to Detroit this past July in exchange for a 2022 sixth-rounder.
This is clearly Yzerman buying low on a player he knows well. Stephens is already 24 and his American Hockey League production has been inconsistent but he's a right-handed forward who didn't completely look out of place — particularly defensively — in his only season as a semi-regular NHL player.
There should be plenty of space for Stephens to play a regular role on the 2021–22 Red Wings, likely as the team's fourth-line centre.
2. Lucas Raymond
Had this list been published at the start of the Red Wings' training camp, Lucas Raymond probably would've ranked a few spots lower.
"Mitchell Stephens already has a Stanley Cup ring" … "Givani Smith has a higher floor" … "Joe Veleno is two years older" … all of these might have been valid points to make had Raymond not come into camp and proceeded to blow the doors off.
The 19-year-old winger has scored six points while posting a +7.21 relative on-ice expected goals percentage at 5-on-5 in his first four pre-season games with Detroit. Talk about making a statement.
Last week, Jeff Blashill remarked that
it would be clear to his wife
when Raymond earns a spot on the team. At this point, it wouldn't be surprising to spot Mrs Blashill buying a Raymond jersey at the Red Wings team store.
1. Moritz Seider
With all due respect to Raymond, was there ever any doubt about who would come in at No. 1 on this list?
Moritz Seider is just two years removed from being drafted sixth overall by the Red Wings. He's the reigning Swedish Hockey League defenseman of the year. In 2019–20, he scored 22 points in 49 American Hockey League games … as an 18-year-old.
"Mo" has come a long way since being considered by
many
onlookers
as one of the biggest reaches of the 2019 NHL Entry Draft. Having already dominated two professional leagues, Seider's next step is to take on the NHL and all of the challenges therein. Barring anything completely unforeseen, he'll spend the entire 2021–22 season with the Red Wings.
Seider, 20, has already appeared in a team-leading four pre-season contests for the Red Wings and ranks sixth on the team with a +16.20 relative on-ice expected goals percentage at 5-on-5 (according to
Natural Stat Trick
). In all situations, Seider is averaging 21:27 per game (including substantial time spent on both special teams).
Forget making the team: Seider will probably start the season in Detroit's top four, or maybe even on its top pairing. He's one of the
odds-on favourites
to win the Calder Trophy … and he's at the top of this list.