Pleased With Two-Year Contract Extension, Red Wings F Adam Erne Hoping to Build Off Breakout Performance
Photo credit:Jerome Miron-USA TODAY Sports
Following a lackluster performance during his inaugural campaign with the Detroit Red Wings in 2019-20, forward @Adam Erne assumed a larger role on the club last season and enjoyed significantly more success this time around, which recently earned him a two-year, $4.2 million contract extension.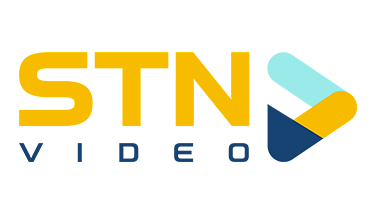 Coming off his one-year, $997,500 contract, Erne, 26, is now signed through the 2022-23 campaign and his deal will feature a $2.1 million cap hit per season, according to
PuckPedia.com
. Once this contract expires, the 6'1″ forward will become eligible for unrestricted free agency for the first time in his young career, although it remains to be seen if he'll even reach the open market.
Since joining the Red Wings via trade in 2019, the former second-pick has emerged into an important member of this roster, and unless he were to somehow play himself out of town, chances are general manager Steve Yzerman and his staff will attempt to keep him here beyond the next two seasons.
Originally, Erne's arbitration hearing was scheduled for Aug. 21, however, neither side ever felt pressured about that date and were able to successfully negotiate a new contract fairly quickly. For the Connecticut native, once he received a suitable offer, he jumped at the chance to sign on the dotted line, which didn't end up requiring much time at all.
"We just talked a few times throughout this summer, and just the process [of his contract] it wasn't done yet, so we had to file for arbitration," Erne explained during a Zoom press conference. "We were able to find a number that we were both happy at, and that's pretty much it. It wasn't nothing crazy."
After bouncing in and out of the lineup in 2019-20, along with being positioned on the fourth line, Erne entered last season determined to prove he deserved consistent playing time and that's exactly what he accomplished throughout the 56-game schedule. Taking full advantage of any opportunity he received, the left-hander registered a career-high in ice time per game (13:55 minutes), thanks in part to his new role on the club's power-play unit.
"It's [about] being able to do something with the opportunity when you get it," Erne discussed. "Luckily, I was prepared for that and I was able to do that, so it felt good to have a year like that. Hopefully next year, I can pick up where I left off."
Breaking out offensively in 2020-21, Erne enjoyed one of the top statistical performances of his career, registering career-highs in total goals (11), even-strength goals (eight), power-play goals (three), power-play points (six), points per game (0.44) and shots on goal (71) over 45 games.
In addition, the former Tampa Bay Lightning also posted 82 hits, 16 blocks, 10 takeaways and a 58.8% faceoff percentage.
Set to enter his third season with the Red Wings, Erne is slated to return to his bottom-six role and is also expected to spend a significant amount of time of the power play once again, as he looks to take another positive step forward involving his development in 2021-22.
As a whole, the front office has brought in some very intriguing pieces this summer, including skaters like @Nick Leddy, @Pius Suter and @Alex Nedeljkovic, which will combine some much-needed experience with this young core to hopefully make this team more competitive in the near future.
"I think every year that goes by, we're a young team that's getting a little older," Erne detailed. "I think we're getting closer and closer, and I think we're going to be a good team next year."