Playmaker acquires the Nation Network
The Nation Network is starting a new chapter.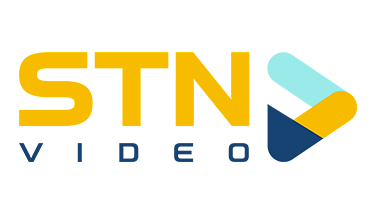 Playmaker Capital Inc. (TSX-V: PMKR), the digital sports media company that delivers authentic content experiences through its portfolio of sports media and technology brands, announced Wednesday its complete acquisition of the Nation Network (TNN) and its subsidiary, Daily Faceoff (DFO).
Co-founded in 2007 by CEO Jay Downton, TNN and DFO have generated over one billion pageviews since theirinception and have become one of the largest online destinations for independent sports coverage in North America, with a combined annual audience of over 27 million users.
TNN and DFO generate more than 5.2 million monthly sessions and engage with 5.4 million social media followers across multiple platforms including Instagram, Twitter, Facebook and TikTok. The TNN brand family includes more than ten web properties, including WingsNation, OilersNation, Daily Faceoff, and HockeyFights.com.
"We are beyond excited to be joining the Playmaker family. It's refreshing to work with a group that understands and shares the same fan-first culture as we do, because like us, they are sports fans," commented Jay Downton, co-founder and CEO of TNN. "This is a huge momentum builder for The Nation Network as it will allow us to invest more in content creation, talent recruitment, partnerships, and strategicacquisitions, all of which will better serve and expand our amazing online community. We are excited to get to work!"
"I could not be more excited to join the Playmaker family. There is no doubt combining forces with Playmaker will unlock additional resources and the creative juice that will power our team, turbocharging our vision to make it a reality more quickly than we originally planned," commented Frank Seravalli, President of Hockey Content at Daily Faceoff. "Partnering with Playmaker better enables us to continue on our trajectory in becoming the premier destination for refreshingly independent hockey coverage in the digital space."
In September 2021, TNN and top-tier online gaming operator PointsBet entered into a multi-year deal positioning PointsBet Canada as the exclusive sports betting partner to both TNN and DFO. Through this partnership, PointsBet Canada is expected to deliver odds integrations, analysis from PointsBet experts, and access to enhanced tools to drive deeper engagement across TNN platforms.
"The acquisition of TNN and DFO is further proof that Playmaker is continuing to execute against its plan to acquire and roll up valuable, profitable digital media assets that cover major sports in important markets," said Jordan Gnat, Playmaker CEO. "TNN is Playmaker's first acquisition in our home market of Canada, giving Playmaker true audience reach from the top of Canada to the bottom of Argentina. This is particularly important in Canada as we look towards Q1 2022 when third party sports betting operators will be permitted to operate in Ontario."