Player Spotlight – Jonathan Bernier
As Detroit sits in the basement of the Central Division, Wings fans have had very little to cheer for this season. But now, more than ever, we need to stay positive! This is why it felt fitting to shed some light on one of the few bright spots of the season: the play of Jonathan Bernier. The Laval native is in the final year of his contract and his performances are certainly going to leave Steve Yzerman with a conundrum during the off-season.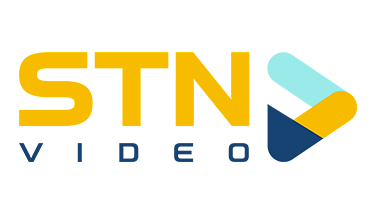 Thomas Greiss was brought in to establish a solid 1A/1B with Bernier, but the German netminder has only managed to tally a single win. Bernier, on the other hand, has been between-the-pipes for six wins. The former 11th overall pick in the 2006 NHL Entry Draft is currently boasting a 2.94 Goals Against Average, ranking him above the likes of Carter Hart, Braden Holtby, Matt Murray, and the 10-million-dollar-man Sergei Bobrovsky. The 32-year net minder is currently playing in his 13th season and for his 5th team. This begs the question: how did he get here?
Anyone who's played some street hockey knows that if you don't have a shooter-tutor, you need someone willing to play net. This need is actually the reason Bernier made the switch from defenseman to goalie. His brother, Marc-André, needed a goalie to shoot on and one game their goalie was missing. Lo and behold, Jonathan tossed the pads on, and never looked back.
At 15 years-old the Lewiston MAINEiacs drafted Bernier and at 16 years-old he made his debut as the team's second goalie. According to Bernier, the prospect of becoming an NHL goalie came when he was told that he would be the team's starting netminder when he turned 17. Earning the Guy Lafleur Trophy, given to the QMJHL playoff's most valuable player, Bernier wasted no time proving his worth. Bernier was absolutely unreal in those playoffs and was a major reason why the MAINEiacs were able to hoist the Q's President Cup. This championship season and his steady performances for Team Canada in the Under 17s, 18s, and 20s, which included two gold medals, made his future the NHL all but certain.
After spending a year honing his craft in the AHL with the Manchester Monarchs, Bernier finally made his NHL debut. But it wasn't in New York, Boston, or Los Angeles, in fact, Bernier's first game was in the O2 Arena in jolly ol' England. Bernier has expressed how nervous he was – and rightfully so – but in a weird twist of fate, the lights went out. This left him and his teammates sitting in a dark dressing room for 15 minutes. Bernier credits this delay for calming his nerves, which likely helped him make the 26-saves that allowed the Kings to down Anaheim 4-1 and gave the rookie his first-ever NHL win.
Bernier would go on to play five seasons in Hollywood before being traded to Toronto. The newly acquired asset wasted no time endearing himself to Leafs fans by dropping-the-gloves against Ryan Miller in a pre-season game. Bernier began the season splitting time with James Reimer and established himself as the starter. Unfortunately, Bernier suffered a lower-body injury that forced him to miss the rest of the season. After a couple of brief stints in Anaheim and Colorado, the former first-rounder signed a three-year, $9 million dollar deal in Hockeytown.
While this season has been the furthest thing from memorable for Wings fans, we need to recognize how good Bernier has been. He was one of the better players last season and, despite Thomas Greiss being brought in to challenge him, he's continued to excel. His .910 save percentage ranks him above Jordan Binnington, Tuuka Rask, and Frederik Anderson, all of which are on winning teams. The fact that Bernier has been able to perform so well on a team that has been unable to hide their defensive struggles is truly amazing. Regardless of what sport it is, when a player does well in a contract-year they usually end up getting paid. Time will tell whether Detroit use him as a trade-bait at the deadline, ink him to a short-term deal, or if the veteran takes his talent elsewhere. Either way, based on how Bernier is playing right now, he'll be an asset to any NHL roster.