Player Spotlight – Givani Smith
Photo credit:Tim Fuller-USA TODAY Sports
Sometimes a team just needs a spark, especially during an 8-game losing streak. And in true Hockeytown fashion, Givani Smith delivered a good ol' Gordie Howe hat-trick when the Wings needed it most. Smith was an absolute menace against the Panthers, recording a goal, assist, and a scrap in their 4-1 victory. While he was unable to repeat the performance when the teams met two nights later, it still bodes well for the former Kitchener Ranger's future in Detroit. The Ontario native is working tirelessly to make his move from Grand Rapids permanent, but Smith is no stranger to adversity.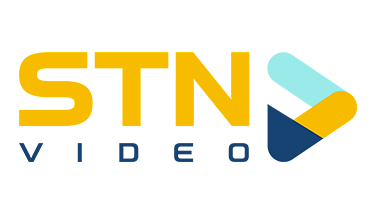 During the 2018 OHL playoffs, Smith required a police escort to take his seat in the press box for the Rangers' Game 7 battle against the Greyhound Generals. After Smith flipped off the Greyhounds' bench in Game 5, drastic security measures needed to be taken as Smith was the target of disgusting racist slander and threats. Subsequently, Smith was suspended two games for his gesture, but as always, the online cowards went unpunished. Smith was dominant during the Rangers playoff-run, tallying 11 goals and 7 assists in 18 games. Unfortunately, Kitchener would go on to lose that game, ending Smith's OHL career on a low note. No human being should be ever forced to deal with that sort of hate and evil, let alone a kid who is just trying to realize his dream of playing in the NHL. It should be noted that I highly doubt any of those keyboard warriors would say much to the face of the 22-year old that stands 6'2," 210 pounds of pure muscle…Call it a feeling. Regardless, that's not what will define Smith's hockey career. It will be the legacy he's able to leave in Motor City.
The Wings selected the high-energy, physical forward in the second round of the 2016 NHL Entry Draft with hopes of him being able to help expedite the rebuild process. After being bounced back-and-forth between the taxi and active squads, the power-winger has only appeared in 7 games this year. However, considering Anthony Mantha's inconsistent play, if Smith can contribute on the scoreboard and stay out of the penalty box, that spot is his for the taking. The jump comes as no surprise to Wings director of player development Shawn Horcoff. Before the COVID-19 shutdown, Horcoff raved about Smith's consistent play last season in Grand Rapids stating that "(He's) big, physical and good in front of the net. I think for him, he's one of those players that has to learn to walk the line where he is physical and getting under the other team's skin without taking a penalty. And he can also chip in with offense. He's starting to figure it out."
Considering that Smith is currently averaging the least amount of ice-time, yet has contributed four points in 7 games is pretty impressive. While it's concerning that in a third of the games he's already equaled his penalty minutes total from last season. It means Smith is getting involved and engaged, something that a lot of teams have seen their big-men struggle with this season. The Wings don't need to worry about Smith's willingness to mix-it-up, just ask MacKenzie Weegar or Aaron Ekblad.
It'll be interesting to see where Blashill slots Smith on Thursday when the Wings travel to Nashville. The Predators are currently on a 3-game losing streak and sit two points ahead of the Wings for last-place in the Central (Discover) Division. Wings fans will be hoping Smith and the boys come out with the same intensity they did against Florida. If they do that, there's a good chance they could shock the Preds Thursday, ride that momentum with them into Saturday's tilt and fly out of Music City with 4 valuable points. Fingers crossed.